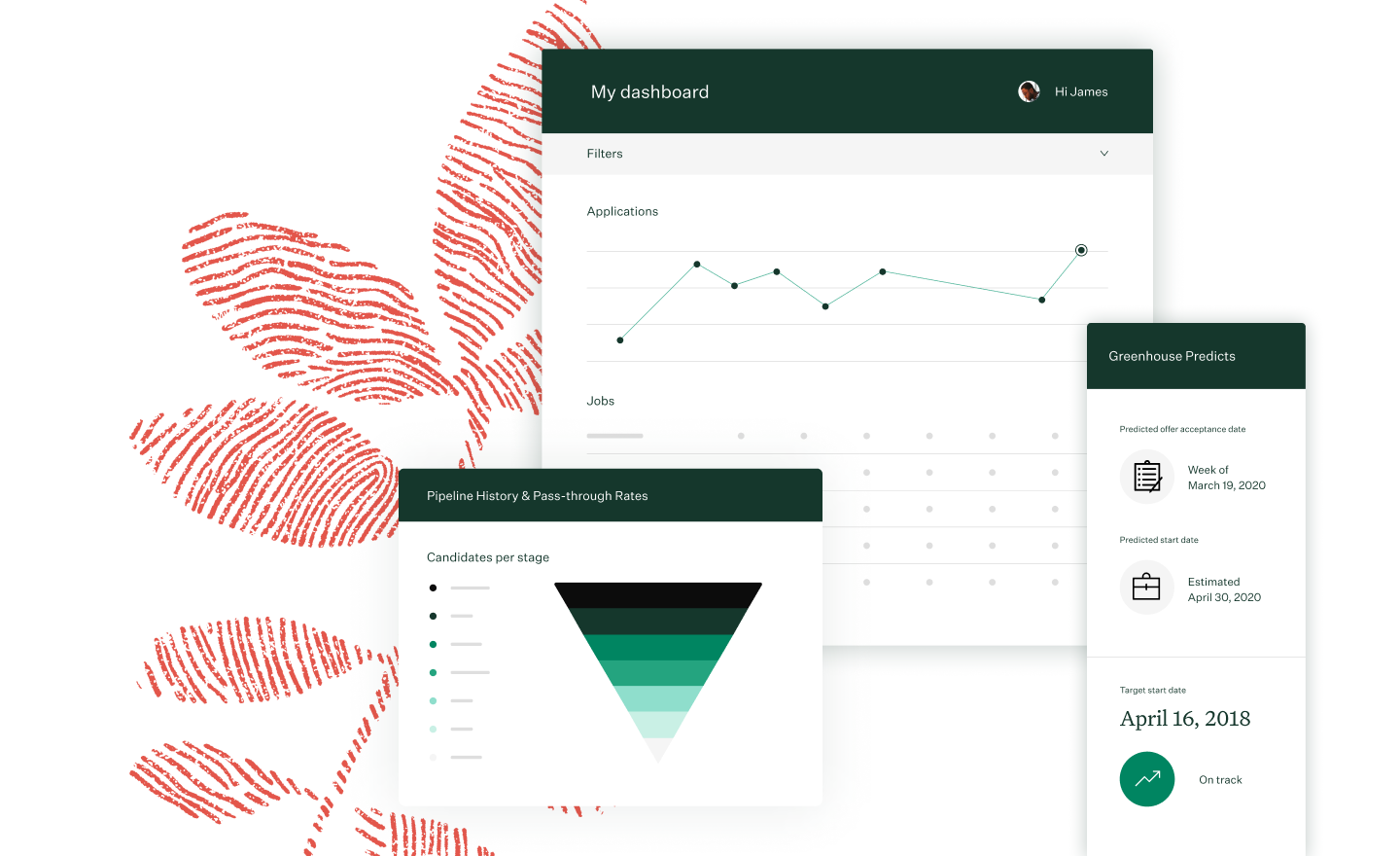 Your guide to driving operational excellence through data confidence
Collecting accurate data informs an iterative approach and equips your hiring teams with best practices and statistics from previous processes so they can develop expertise in hiring for a wide variety of roles. Here's your plan to measure results based on accurate data and act on trusted insights.
Performance benchmark: Maintain good data hygiene to ensure your data stays reliable. Leaving data fields incomplete or populating them incorrectly can impact the quality of reporting and limit the value of your hiring insights.
Build a strong foundation for data quality
Now that you've been regularly using Greenhouse, it's time to ensure your data hygiene practices are in order for long-term reporting quality. These best practices will help you achieve more accurate reports and workflows for a better overall hiring process:
Utilize custom fields
Capture structured data relating to jobs, offers and candidates because better data empowers your team to make better decisions. Customers on our Advanced and Expert can also utilize custom user fields, custom opening fields and custom application fields.
Common examples of data sets to capture:
• Jobs – salary band, manager, projected hire month
• Candidates – current salary, visa status, languages spoken
• Offers – offer expiration dates, options, bonuses
Assign the right hiring teams
Always designate the correct recruiters, coordinators and hiring managers for each job so tasks in Greenhouse are reliable and actionable for each team member.
Use this guide to learn how to set up your hiring teams in the app.


Use unique tracking links
Leverage unique job post URLs wherever you're sharing roles so you can track where your candidates are coming from and identify top sources.
Read our how-to article on creating and using tracking links.


Clean up job stages
Over time, poor hiring stage management can lead to inconsistent, outdated interview plans and inaccurate reports. To get ahead of this, make sure your entire organization is using a consistent interviewing process.
Check out this article for helpful tips and best practices to consider when managing job stages.


Require unique requisition IDs for each job
Track individual jobs based on alphanumeric naming conventions to better organize your data. As you continue to scale, this habit will help optimize your reporting efforts and facilitate effective communication with cross functional teams at your organization about specific openings.
Follow these steps to enable req ID in the app and make it a required field for all jobs.
Set, track and measure against your Greenhouse Goals
Use Greenhouse Goals to clearly define goals for your hiring process and align everyone on what hiring success means at your company.From there, use prebuilt reports to regularly communicate progress on these goals and celebrate wins to keep the entire company in sync on your hiring success and strategy.
Learn

how to set up company, department and individual goals to improve every part of your hiring process

Read

about the various Essential Reports you can see for each of your goals
Establish a reporting cadence – that makes the most sense for your team to deliver consistent check-ins
Browse our 40+ essential reports to discover answers to your hiring questions, or build your own and then use our simple and easy report connector to pull and manipulate the data your company needs (applicable for Advanced/Expert packages only)
Save time and improve consistency with report templates, which allow you to drive a consistent framework for reporting and ensure everyone is measuring, iterating and improving your processes based on the same metrics (applicable for Advanced/Expert packages only)
Schedule and save the reports you're sending regularly (applicable for Advanced/Expert packages only)
Be sure to set aside time for a debrief on your reports – it's important to allow your team to reflect on accomplishments and identify what can be improved for next time
Keep a pulse on your progress: Don't forget to track your progress against hiring goals with Greenhouse.