A candidate's response to an application question can vary across job applications within the same organization. By creating and implementing custom application fields you can track these responses.
Use Case: A candidate who applies to your organization is unwilling to relocate. Later, the same candidate applies again and responds that they are now willing to move for the position. With custom application fields you can ask these questions and track these different responses.
To create a custom application field, click the Configure icon

in the upper right-hand corner and navigate to Custom Options of the left-hand panel.
Click Applications.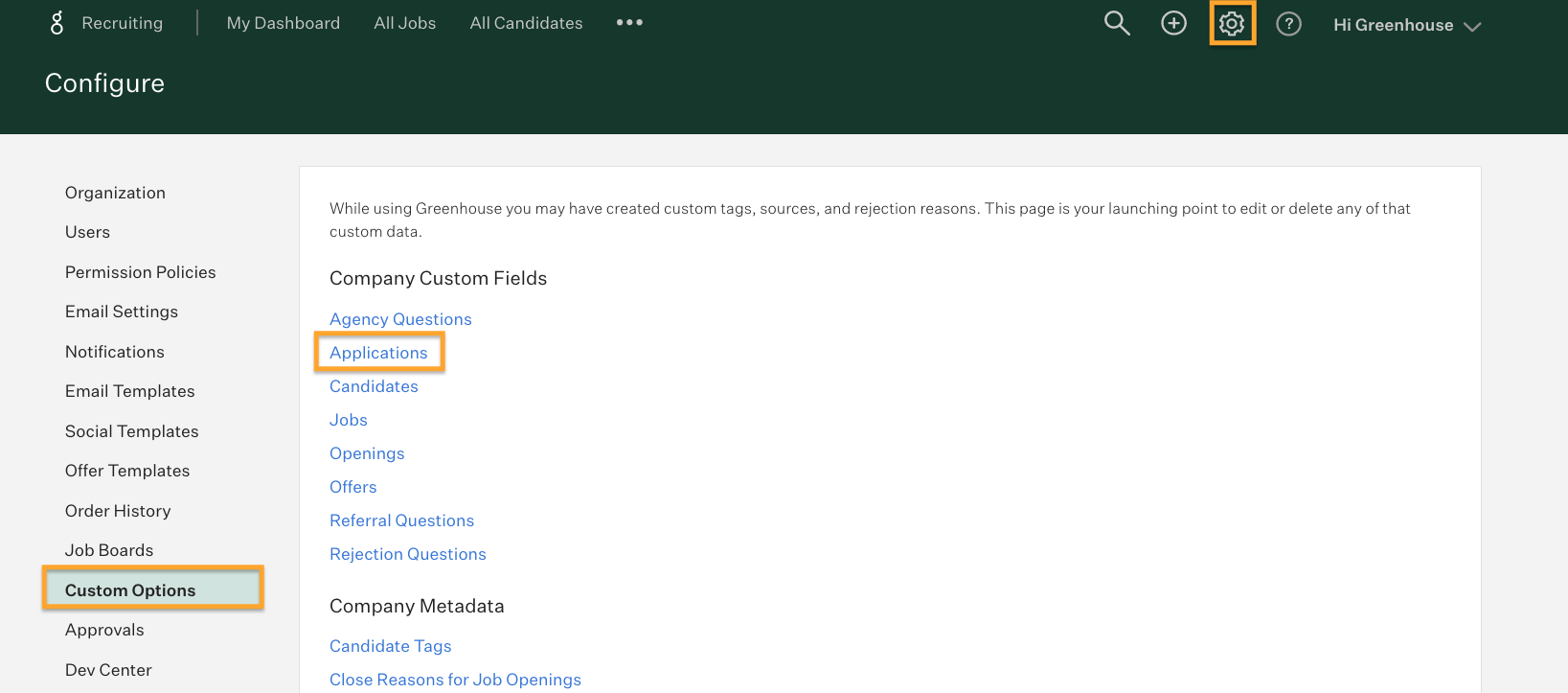 From the Manage Application Fields page, click Add Field to create a custom application field.

You will need to configure the new application field from the dialog box. Provide a Field Name and Type, and configure who should see the field.
Additionally, you can provide a description of the field, create an email token that will allow you to link to application field responses in emails, and make the field private.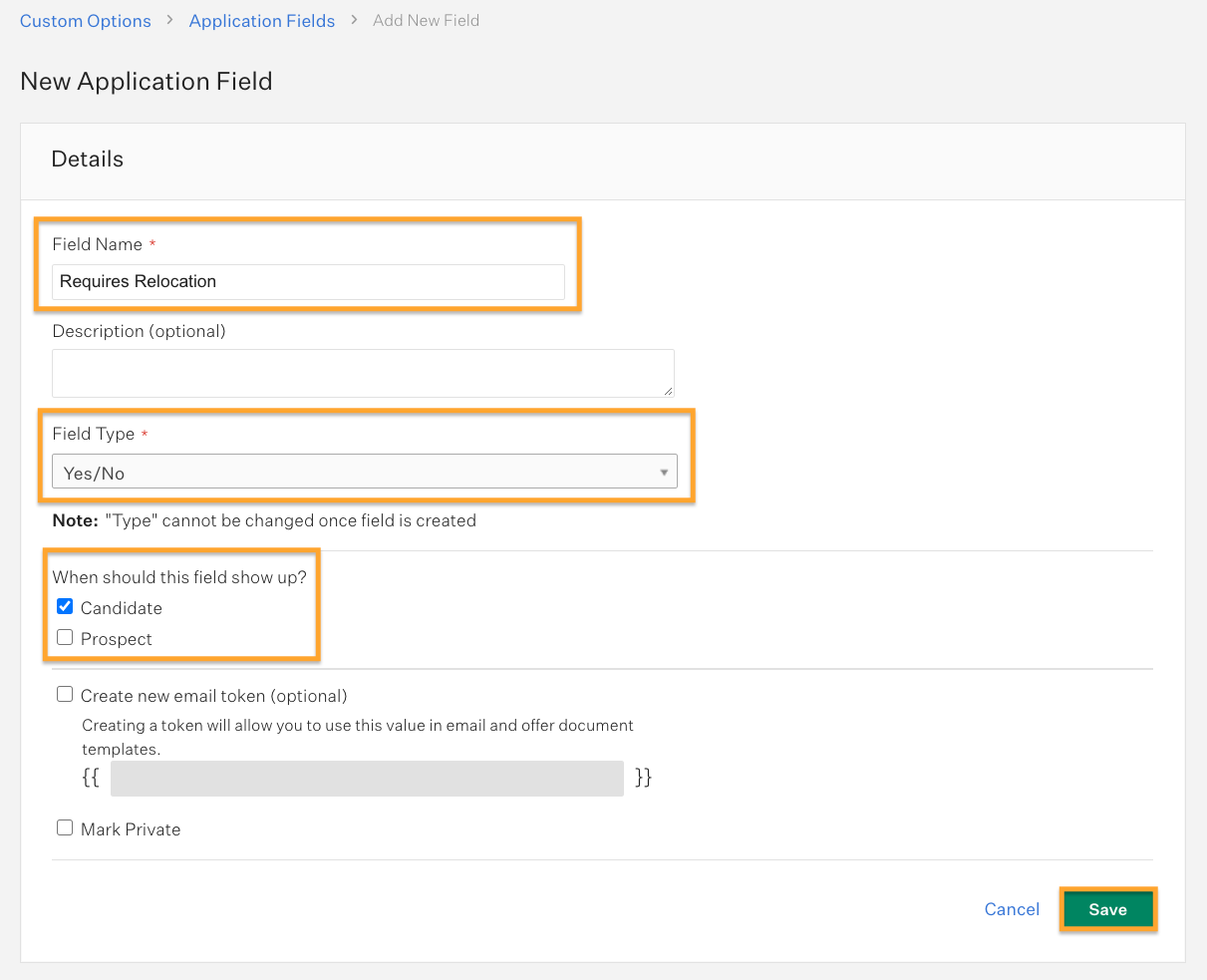 In the example above, we've labeled the Field with the question we plan to ask in our application. For Type, we would like the answer to come in a Yes or No format. We also would like the question to be posed to Candidates.
When you have finished customizing your application field, click Save