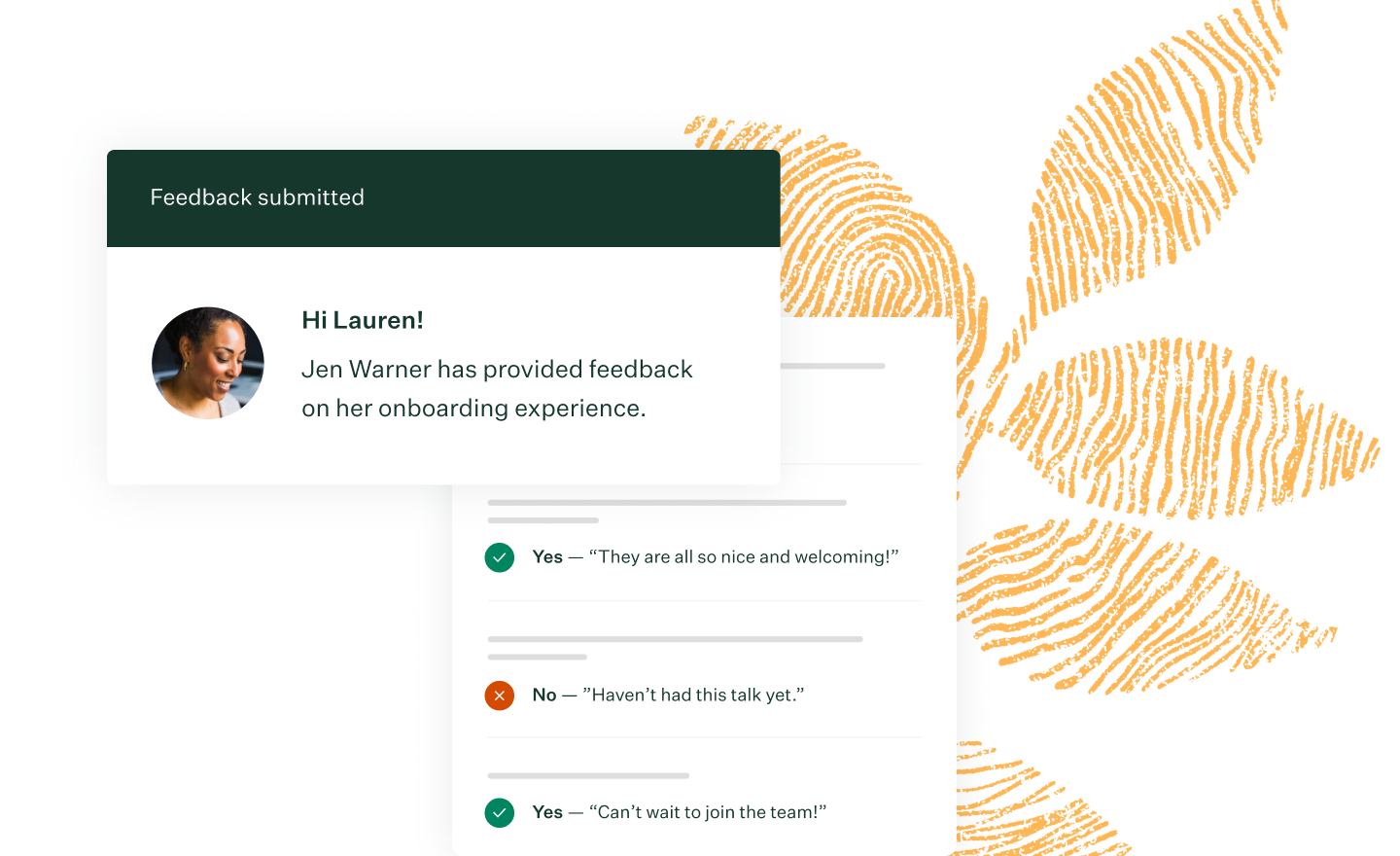 Your guide to creating a better hiring experience for everyone
Cultivate a great hiring experience for everyone involved – from candidates and employees to hiring managers and recruiters. Here are some of the most critical ways to achieve this goal.
Performance benchmark: Strive for an average response rate of 75% or more on your candidate survey. This benchmark indicates a positive candidate experience with your hiring process. Then use this feedback to enhance your hiring experience even more.
Set a precedent for ongoing company-wide enablement
Now that you've completed the Greenhouse rollout for your organization, it's time to reinforce your workflows and tools.
Keep communication consistent to ensure everyone stays on track with email templates for:
Live role announcements (interviewers and hiring managers)

Pipeline updates (hiring managers and stakeholders)

Recruiting updates (key stakeholders)

Explore email templates in our

Greenhouse rollout toolkit

, under the "Prepare for deployment" section.
Train new hires to make structured hiring an ongoing, company-wide priority – check out all these resources:
User-based training 
Download all training templates in our

Greenhouse rollout toolkit

, under the "Train your teams" section.

Basic user training template

Interviewer training template

Job Admin training template (hiring managers and recruiters)

Site Admin training template
Role-based training
Visit the Customer education support page to find our latest user-based and role-based live training events.

Integrate Slack with Greenhouse to increase hiring team involvement and streamline notifications 
Improve assets with fresh designs and custom branding
Greenhouse gives you a variety of tools to customize and brand your communications so you can own your employer brand and provide an engaging candidate experience. 
Upgrade your career page to drive interest and stay competitive with top talent
Use

this guide

to determine which of our five integration options is best for your organization

and

learn how to successfully incorporate your job board into your hiring flow

Check out a few of our favorite

career page examples

for inspiration

Customize your email templates so they follow your company's distinct voice and tone
Explore and edit our available

email templates

or learn to create your own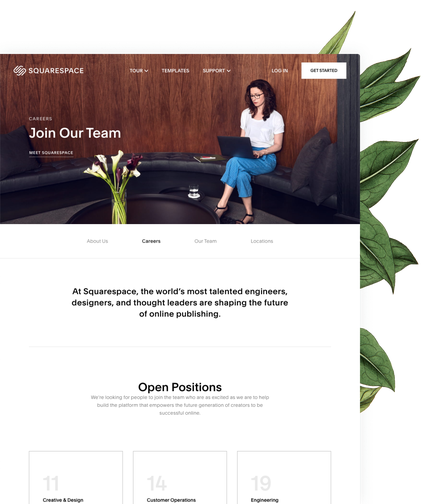 Encourage mobile app usage
The Greenhouse mobile experience provides on-the-go workflow and approval efficiencies for better hiring manager and interviewer experiences. Plus, it creates a faster and smoother process for candidates.
Use this guide to learn how to download and use the Greenhouse mobile app and encourage your team to do the same
Act on candidate survey results to improve your process
Pay close attention to your candidate survey results because the better the experience is for them, the better the experience tends to be for all involved in the hiring process. Customers who activate the candidate survey are able to use the responses to actively enhance streamlined and transparent hiring experiences that the whole hiring team can participate in and enjoy. 
Activate your candidate survey

in the app to gain valuable insight into how candidates are experiencing your interview process

Add custom demographic questions

to your candidate survey and give candidates the option to answer (available for Expert tier only)

Use

this guide

to understand how to leverage the results from the candidate survey report to support and execute process improvements



Set new hires up for success with Greenhouse Onboarding
Help your new hires a transition smoothly into your company and give them a foundation for long-term success with structured onboarding and to-do lists. Greenhouse Onboarding provides a robust and thoughtful welcome experience so new team members are embedded within your company and culture from the moment they sign an offer.
Explore options with Greenhouse Onboarding or Greenhouse Welcome to learn how you can help new hires become productive, active members of your company faster
Use our choreographed introductions feature to send customized notifications about a new hire class to relevant employees at your organization
Webinar: Watch this webinar to discover candidate and employee feedback best practices from diversity experts at Greenhouse, CultureAmp, Pluto and more.

Keep a pulse on your progress: Don't forget to track your progress against hiring goals using Greenhouse.