Permissions: Site Admin
Product tier: Available for Expert subscription tier
Custom demographic question sets allow your organization to create and assign unique groupings of custom demographic questions that can be assigned on a per job post basis.
Greenhouse Recruiting's Diversity, Equity, and Inclusion (DE&I) feature set supports up to 20 different custom demographic question sets. In this article, we will cover how to add custom demographic question sets to candidate surveys.
Note: Settings for custom demographic question sets are configured for all question sets rather than per question set. In regards to which question set will be sent to the candidate during a candidate survey, Greenhouse Recruiting will send the question set associated with the job post for the last active job to which the candidate applied. 
Click on the Configure icon in the upper right-hand corner and select Inclusion Tools from the left-hand panel.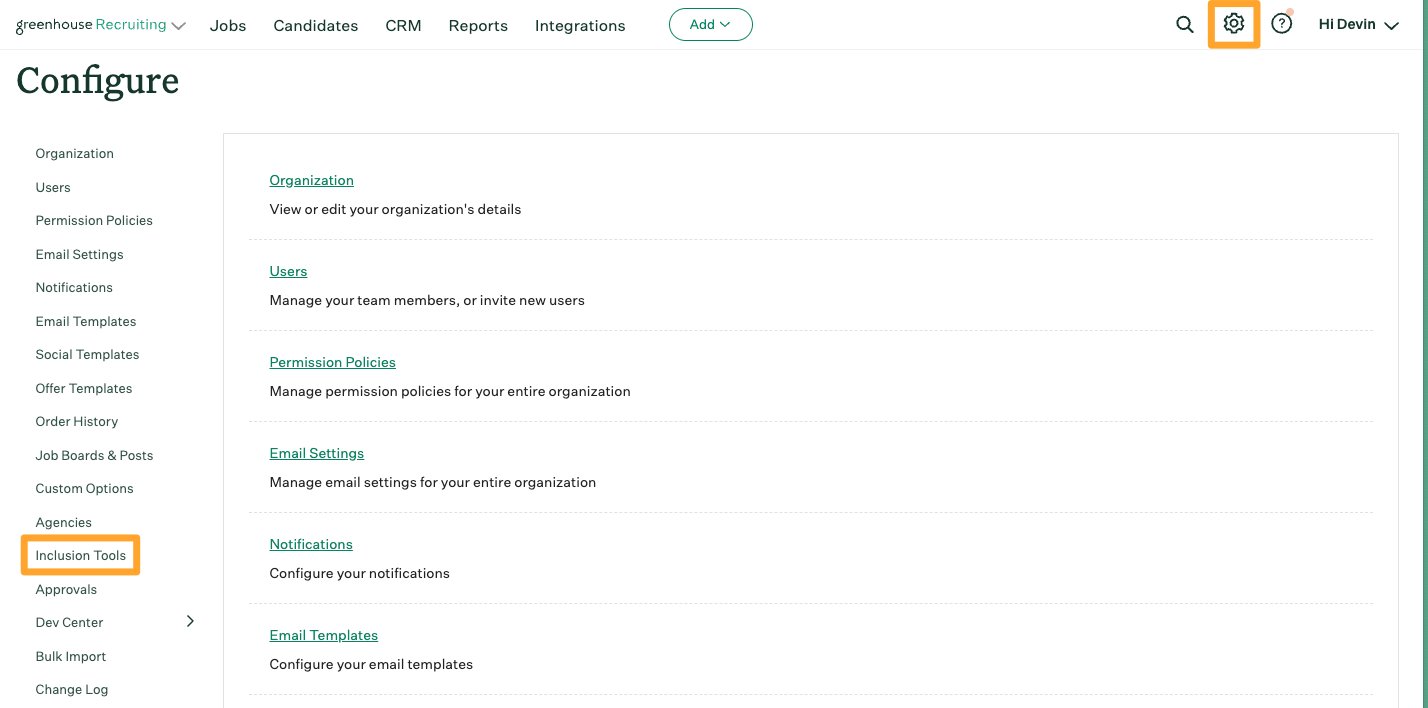 Navigate to the Custom Demographic Question Sets panel at the bottom of the subsequent page and toggle the button inline with Candidate Survey to ON.