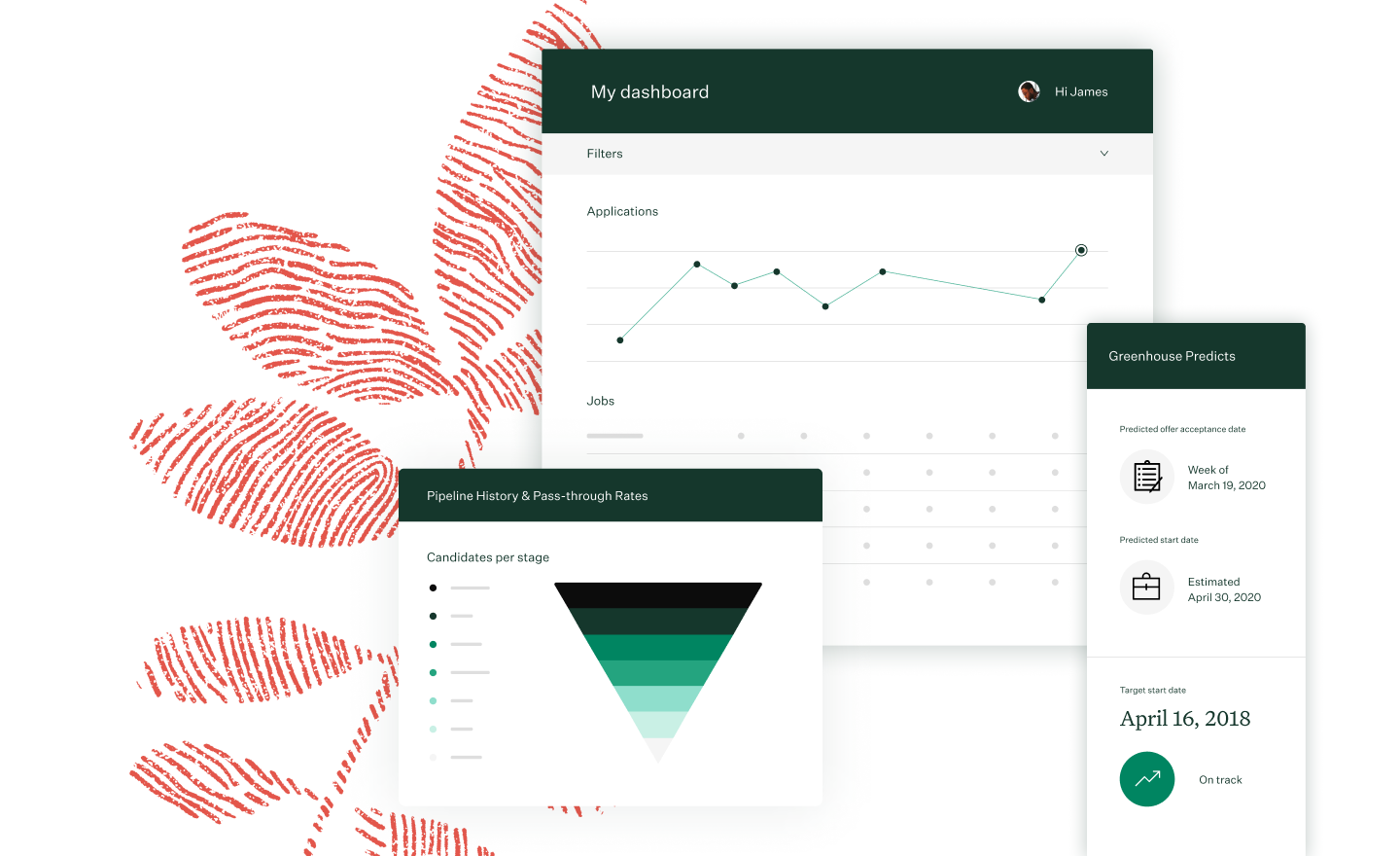 Here's your plan to measure results based on accurate data and act on trusted insights. Collecting accurate data you can trust informs an iterative approach and equips your hiring teams with best practices and data on previous processes so they can develop expertise in hiring for a wide variety of roles.
Performance benchmark: Reliable data requires good data hygiene. Leaving data fields incomplete or populating them incorrectly can impact the quality of reporting and limit the value of your hiring insights.
Set a strong foundation for data quality
Now that you've been regularly using Greenhouse, it's time to ensure your data hygiene practices are in order for long-term reporting quality.
These best practices will help you achieve more accurate reports and workflows for better overall hiring process:
Utilize custom fields
Capture structured data relating to jobs, offers and candidates because better data empowers your team to make better decisions.
Common examples of data sets to capture:
- Jobs: Salary band, reports to, projected hire month
- Candidates: Current salary, visa status, languages spoken
- Offers: Offer expiration date, options, bonus
Configure your custom fields in the

app
Assign the right hiring teams
Always designate the correct recruiters, coordinators and hiring managers for each job so tasks in Greenhouse are reliable and actionable for each team member.
Use unique tracking links
Leverage unique job post URLs wherever you're sharing roles so you can track where your candidates are coming from and identify top sources.
Clean up job stages
Over time, poor hiring stage management can lead to inconsistent, outdated interview plans and inaccurate reports. To get ahead of this, make sure your entire organization is using a consistent interviewing process.
This

article

equips you with some helpful tips to drive job stage clean-up
Require unique requisition IDs for each job
Track individual jobs based on alphanumeric naming conventions to better organize your data. As you continue to scale, this habit will help optimize your reporting efforts and facilitate effective communication with cross-functional teams at your organization about specific openings.
Determine key performance indicators (KPIs), metrics and reports
Clearly define goals and KPIs for your hiring process to align everyone on what hiring success means at your company. From there, regularly communicate progress on these goals and celebrate achievements to keep the entire company in sync on hiring success and strategy.
At Greenhouse, we use these five foundational KPIs to define the goals and success of our own hiring process:
KPI
Report
Definition
Value

Qualified candidates per opening

Pipeline history

The number of candidates who pass through application review to the first interview stage

A high conversion rate from application review to a first interview means you're attracting qualified candidates to the role

Candidate experience

Candidate survey report

How candidates feel about their experience

A positive interviewing experience increases the likelihood that a candidate will accept an offer and that all candidates, even if they don't receive an offer, will have something good to say about their experience with your company

Time-to-hire

Time-to-hire report

The time it takes for candidates to make it through your interview process, from discovering the role to accepting an offer

An efficient recruiting process means you're less likely to lose out on great people

Offer acceptance rate

Offer activity report

The percentage of offers you've extended compared to the number of candidates who have accepted your offers

A high offer acceptance rate means your recruiting team's efforts are really paying off and your hiring process is structured in an impressive and effective way

Hires to goal

Number of hires report

The number of hires you've made compared to the number of openings you need




to fill

Tracking and reporting on how many hires you've made is especially important when you have a specific number of roles you need to hire for in a certain amount of time. You can determine if you're on track to achieve critical business or if you need to adjust your hiring plan based on this report
Other useful reports to explore
We've created a report finder to help you discover the right reports to give you the data you're after.
Don't see a report with exactly what you're looking for? You can build your own and then use our simple and easy report connector to pull in and manipulate the data your company needs (applicable for Advanced/Expert packages only).
Establish a reporting cadence
Establish a reporting cadence that makes the most sense for your team and various stakeholders to deliver consistent check-ins.
Assign the right hiring teams
Always designate the correct recruiters, coordinators and hiring managers for each job so tasks in Greenhouse are reliable and actionable for each team member.
Watch this

video

and review the

reporting cheat sheet

to help guide you

Schedule and save reports you are sending regularly (access will vary depending on Greenhouse package)
- In addition to bookmarking reports in your browser, you can save reports you use regularly and schedule recurring report data syncs (saving and scheduling are applicable for Advanced/Expert packages only)
Develop a retrospective reporting debrief
Watch this video to learn how you can develop a self-healing reporting process that allows your team to reflect on accomplishments and identify what can be improved for next time.
Keep track of your progress
Don't forget to track your progress against your hiring goals with Greenhouse. We made this handy checklist to help you keep the momentum going from your success – use it to execute the next steps in optimizing your hiring process.