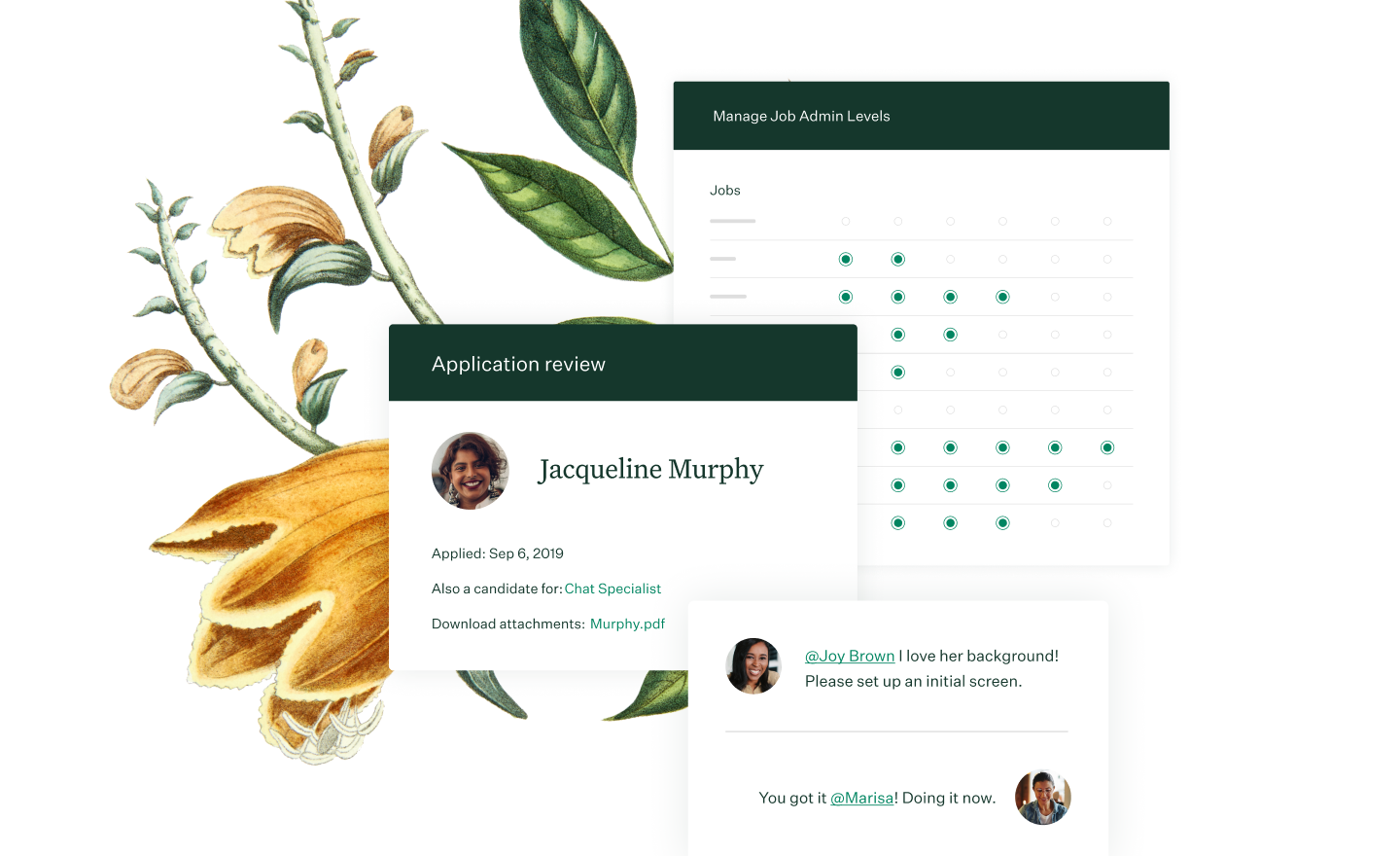 With structured hiring, you define role requirements, attributes of successful candidates and the evaluation process for each role you open.
You have already set up jobs as part of implementation - now it's time to level-up with the basics of structured hiring. Here are five steps you can follow to get started.
Note: The objective of this guide is to learn the steps for building a structured hiring process.

Set up a kick off meeting
A kick-off meeting for a new role is the first step in the structured hiring process and it should happen before a role is opened. The kick-off meeting is when the hiring team, typically the hiring manager, recruiter and coordinator – define the following:
Ready to go? Use this worksheet to help you organize and facilitate an effective kick-off meeting.
The kick-off meeting should uncover all the information you need to create a relevant scorecard.
Your scorecard is part of your interview kit and is where you'll define attributes for a successful candidate and outline interview questions for each interviewer. Here are the best practices steps for creating a scorecard:
Create a job in Greenhouse
We recommend copying from an existing job and eventually building a set of job templates to choose from.
Configure categories for attributes
Categories are used to organize your scorecard into sections, based on the sets of attributes you'll interview for. We recommend including three to four categories per job.
Fill in the attributes for each category
These are the specific skills and qualifications required within each category. Use no more than five to six attributes per category so you can realistically evaluate them, and make them specific.
To keep each interviewer focused and efficient, be sure to take these actions when building the rest of your interview kit:
Assign focus attributes
Within your interview kit, assign focus attributes from your scorecard for each interviewer. This will identify the attributes each interview is assessing.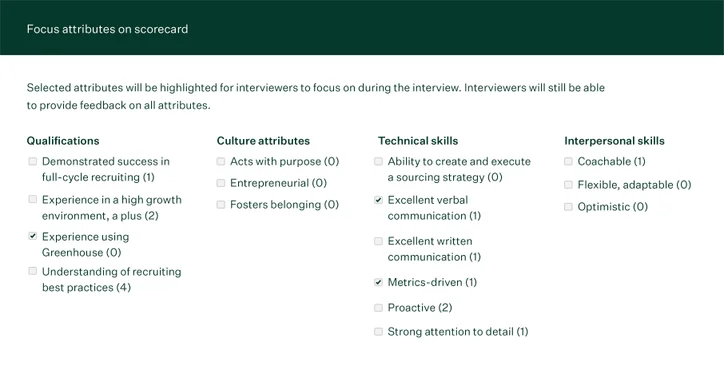 Build custom questions based on the focus attributes. This makes the process even easier for interviewers, as each interview has a unique set of questions and the candidates stay engaged.
A clear evaluation criteria allows interviewers to be more objective in their analysis of the candidates' skills and attributes – download the
scorecard attribute worksheet
to help you verify candidates through a structured hiring process.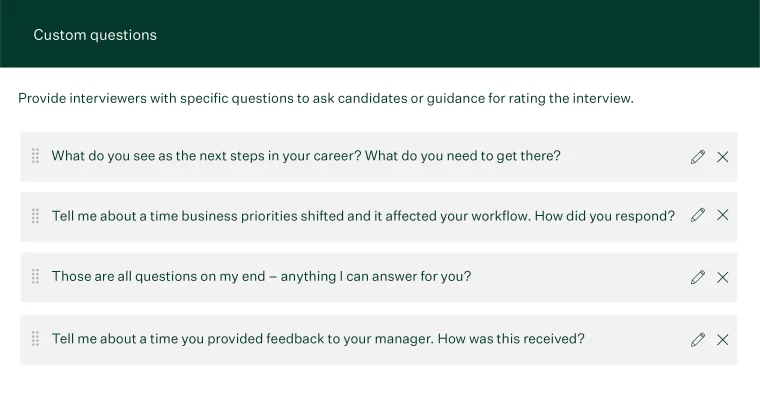 Schedule interviews
Scheduling interviews within Greenhouse is key for driving structured hiring buy-in across your company because it enables a seamless experience for your interviewers.
With Greenhouse Recruiting, you can coordinate, sync and manage your organization's interview schedule across multiple interviewer calendars. Think of Greenhouse as a compiler that aggregates changes made to an interviewer's calendar, and then pushes those updates via email to the relevant candidate's calendar.
The Greenhouse scheduling model guides you through scheduling functionality.
Our email and calendar integrations simplify the scheduling process and work with the systems you already use: Google Calendar, Outlook Basic, Outlook365Advanced, Calendly, Other.

Set expectations for scorecard
submission
Before interviewing starts, make sure the interview team is clear on when and how they're expected to submit their scorecards. We recommend a minimum submission timeline of one business day following an interview, but the sooner, the better!
Encourage teams to document their interview feedback in an objective and concrete way, using direct quotes when appropriate.
Capturing evidence should not be relational (i.e. "I really liked this candidate) but rather based focus attributes to measure the candidates' capabilities against the role to which they applied.
Greenhouse will automatically send a reminder to your interviewers one hour after each interview has ended. You can setup additional automatic and manual reminders to keep your hiring team accountable.
Training your interviewers on how and why to use a scorecard will set everyone up for success. Here are customizable training templates.
Facilitate a round-up meeting
Once late-stage candidates have finished their pre-offer interviews and scorecards have been submitted, the next step in making an informed hiring decision is gathering the hiring team for a candidate round-up meeting. These meetings can take 30 minutes to an hour, and should provide a space for the hiring team to come together and constructively review scorecard data gathered during the interview process, focusing on candidates one by one. Aim to come out of the meeting with a hiring decision.
In the round-up meeting, encourage hiring teams to focus on attributes not gut-feelings to ensure attribute assessments are backed up by behavioral examples.
For example, if an assessment is vague, ask "Can you provide an example?" or "Can you explain what made you feel that way?
A decision on who you will extend an offer to

A short-list of actions required to make an offer

Review any lessons learned during the hiring process and how you can apply them to the next role
A final note:
Once you've extended an offer and the candidate accepts, the final step in the hiring process is marking a candidate as hired. Completing this important step ensures the job is closed and your time-to-hire data is accurate.
Your structured hiring process will be a constant work in progress. It should be your goal to continually improve with each iteration of the process.