Permissions: Job Admins, who can view and edit offers, approve/request approval on offers, and advance candidates/prospects
Site Admins, who can see private notes and salary info, manage offers, request approval, and approve jobs/offers
Product tier: Available for Advanced and Expert subscription tiers.
In Greenhouse Recruiting, marking a candidate as hired is the final step in the candidate recruitment process. By performing this action, your organization is hiring a candidate to join your organization against a job's opening. Once complete, an opening for the job will be closed.
In this article, we will cover how to mark a candidate as hired for organizations that have an offer approval process enabled for the job.
If an offer approval process is enabled for a job, the following steps must occur before a candidate can be marked as hired:
A user creates the offer
The offer passes through the job's designated offer approval process
To begin this process, navigate to the profile for a candidate and click Offer Details on the On Job panel.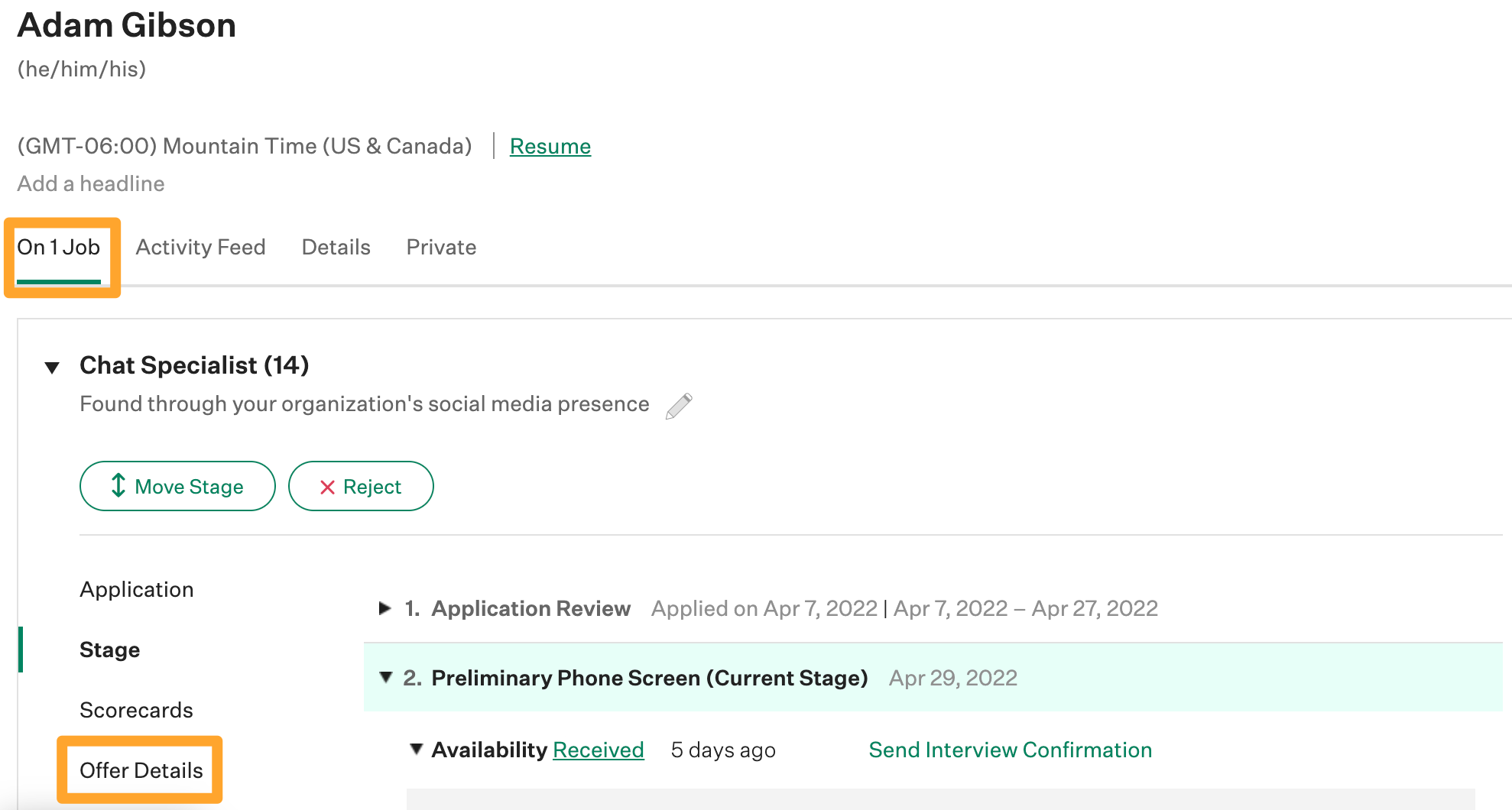 Click Create Offer and use the subsequent dialog box to input the details of the candidate offer.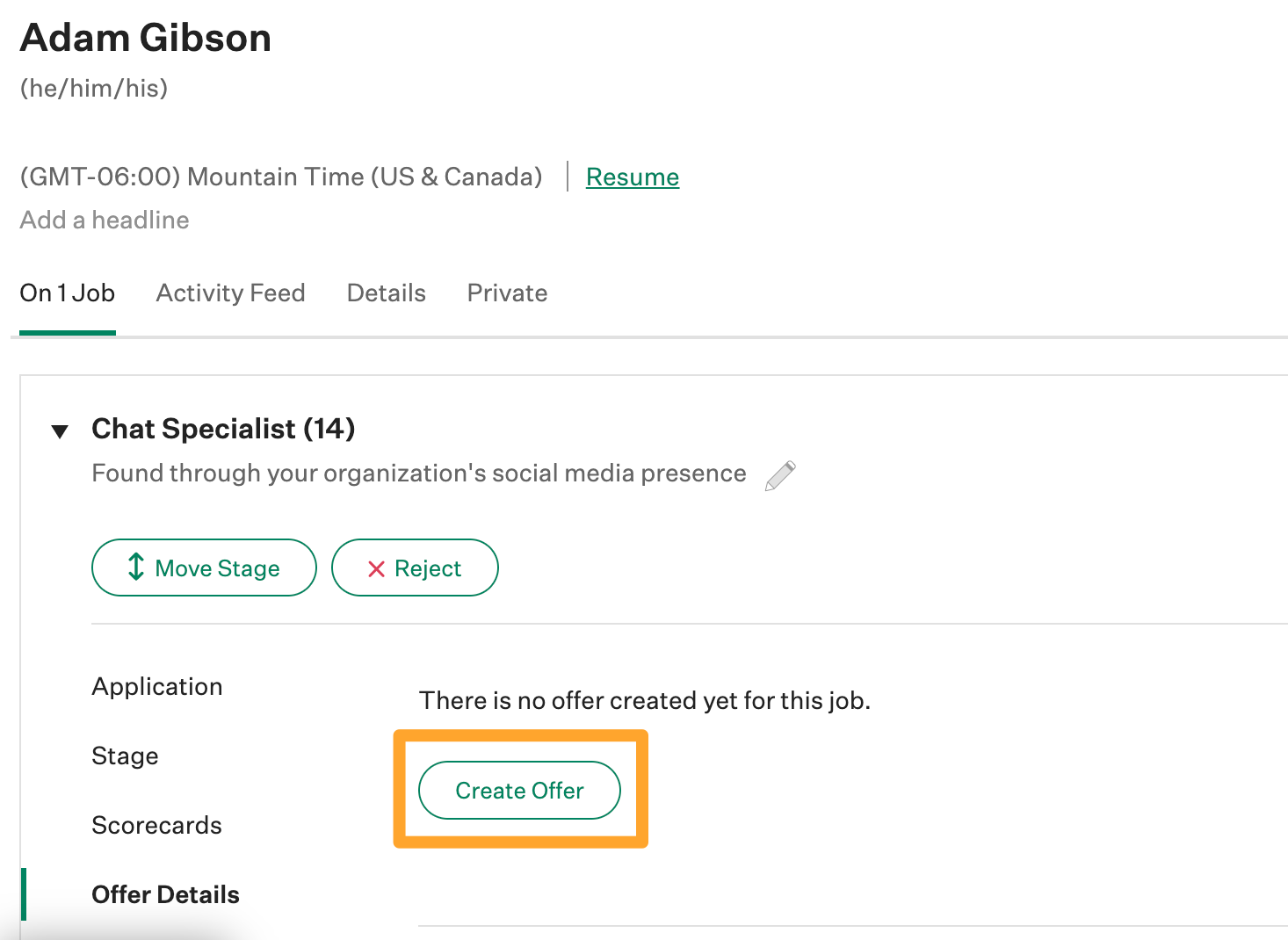 When finished, click Request Approval to trigger the offer approval process for this offer.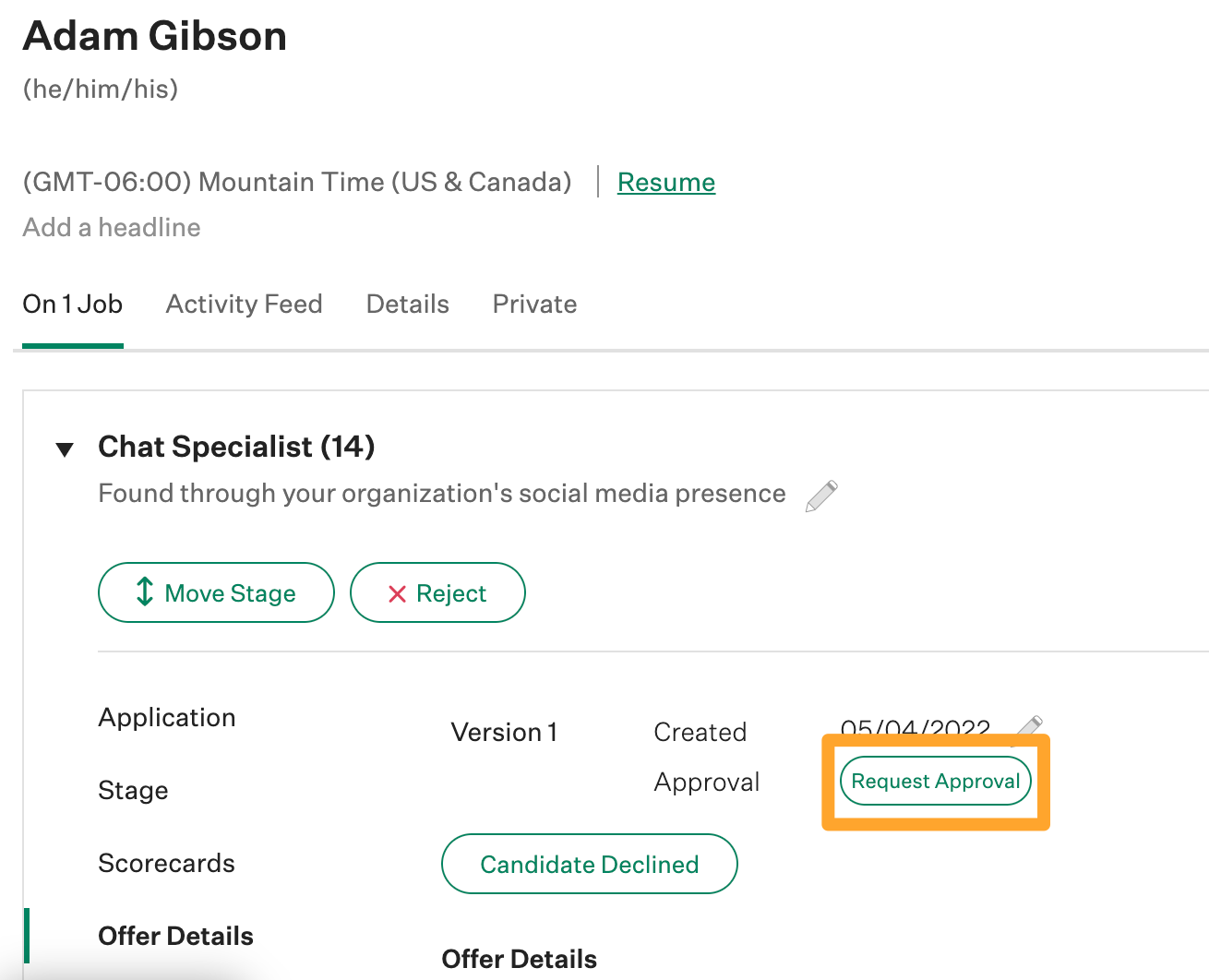 Note: For more details on how an offer approval is progressing through an approval process, navigate to the Approval Details header. Click here to learn more.
Once an offer is fully approved, a user with the appropriate permissions can extend the offer to the candidate, or click Mark Candidate as Hired from the Offer Details tab.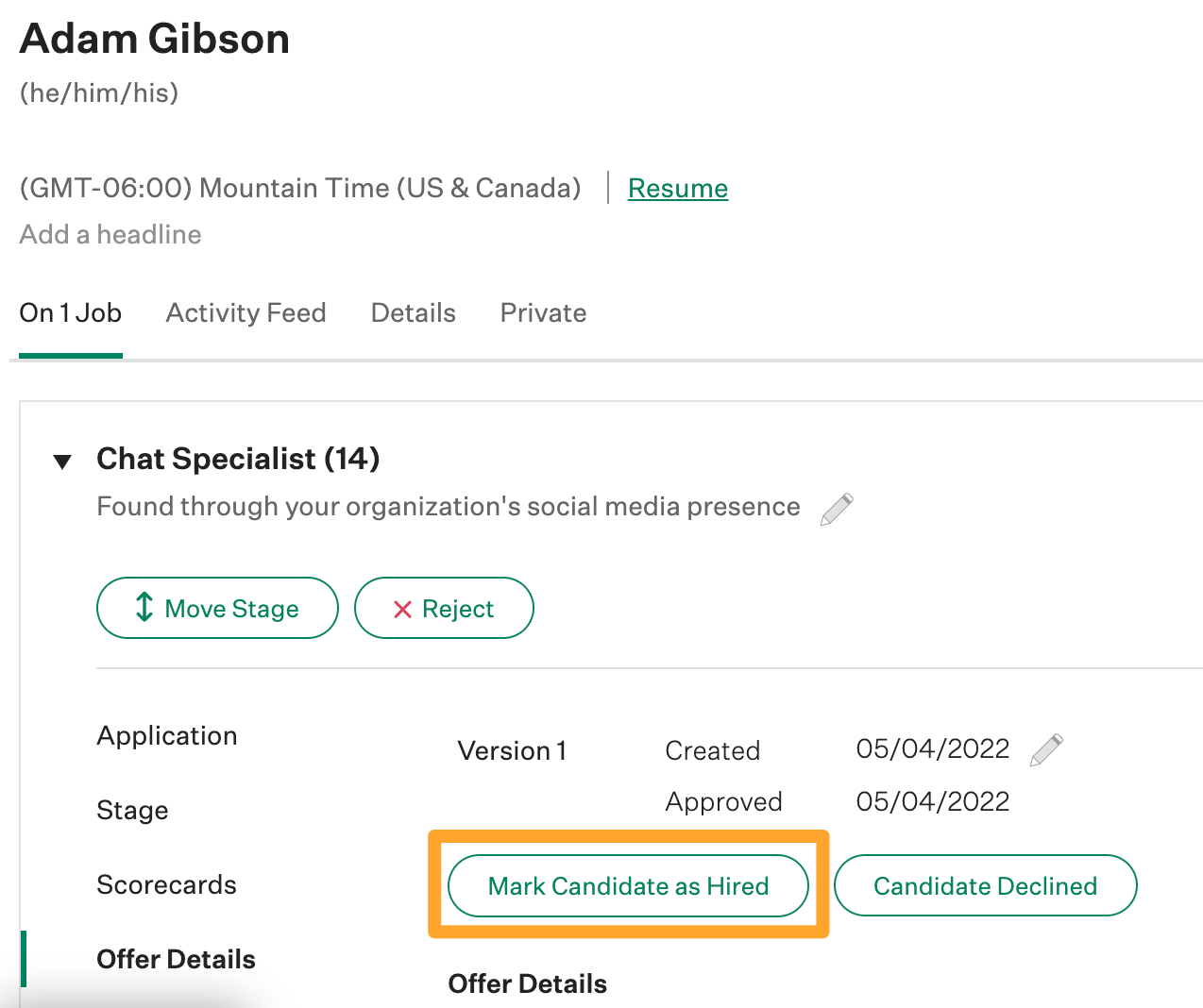 In the Accept Offer dialog box, provide responses regarding the Close Reason for the opening, if the candidate should be marked private, and so on. Click Save when finished.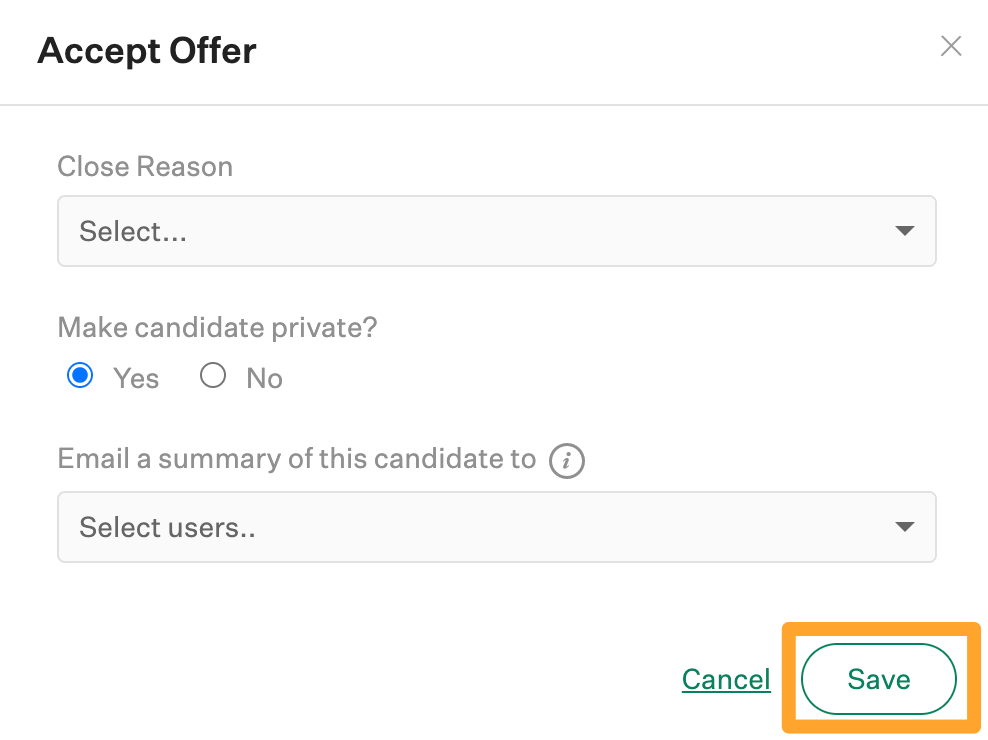 The candidate is marked as hired and associated with the selected opening. The selected opening is closed.