Permissions: Site Admin who can see private notes and salary info, manage offers, request approval, and approve jobs/offers, and Job Admin who can view and edit offers and approve/request approval on offers and
Product tier: Available for Advanced and Expert subscription tiers
Once an offer approval process is enabled for your organization (or department and/or office), newly created offers for candidates need to be submitted for approval before they can be sent to the candidate. In this article, we will cover how to request an offer approval for a candidate who has already progressed to the Offer Stage of an interview plan.
To request an offer approval, navigate to the candidate's profile and click Offer Details from the On Job panel.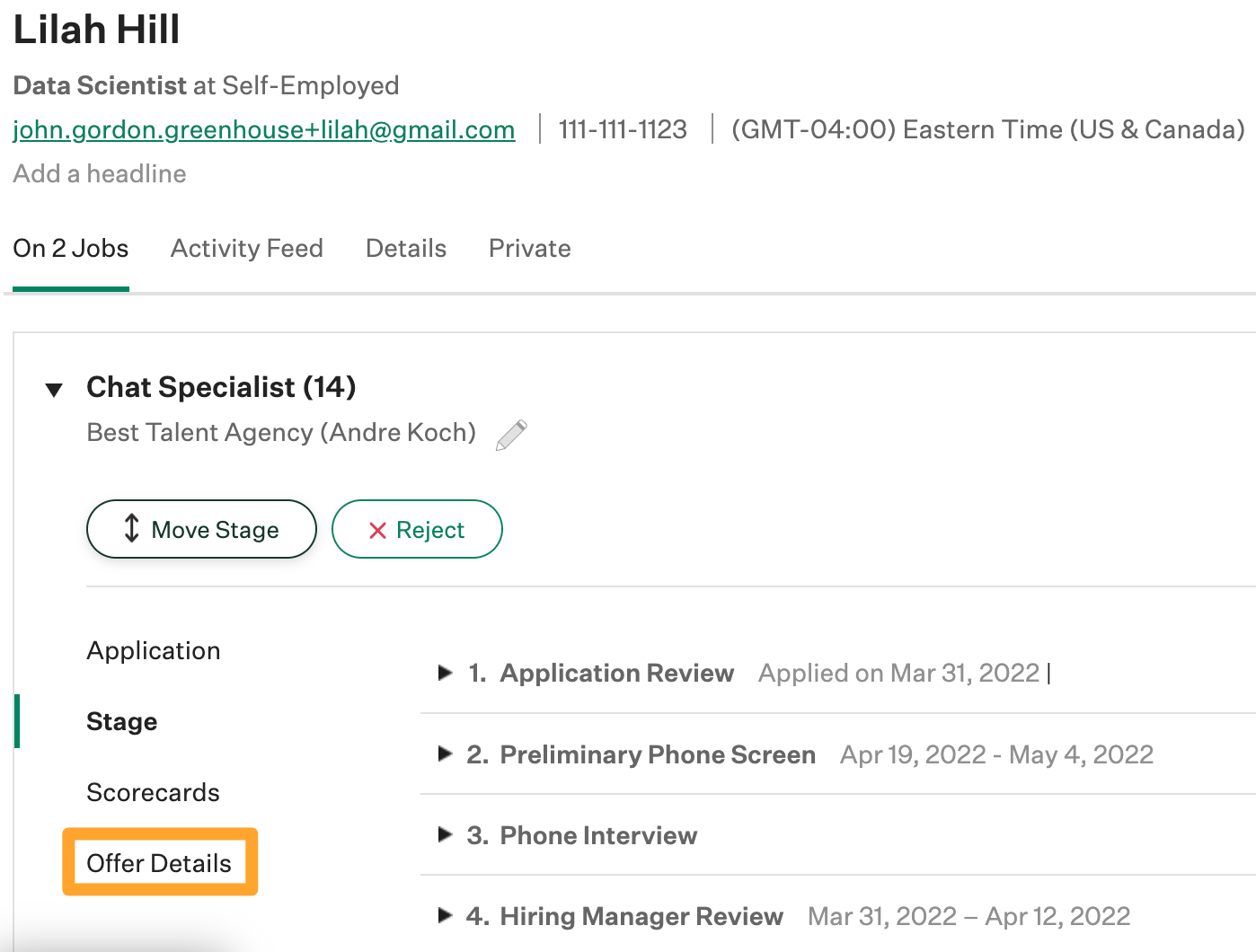 Click Create Offer.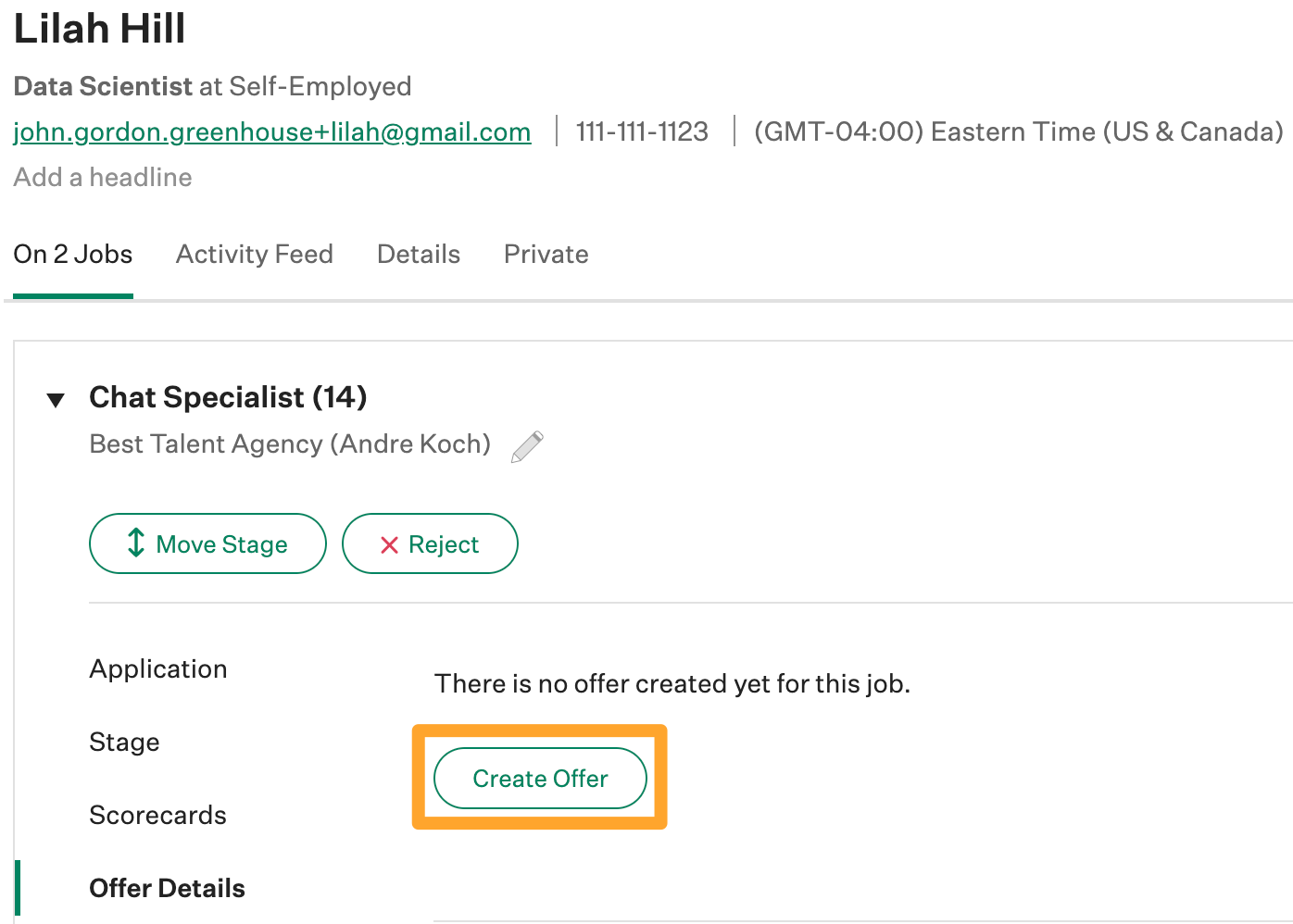 Use the subsequent Create Offer dialog box to enter the details of the candidate offer. Click Save when finished.
The candidate offer is created.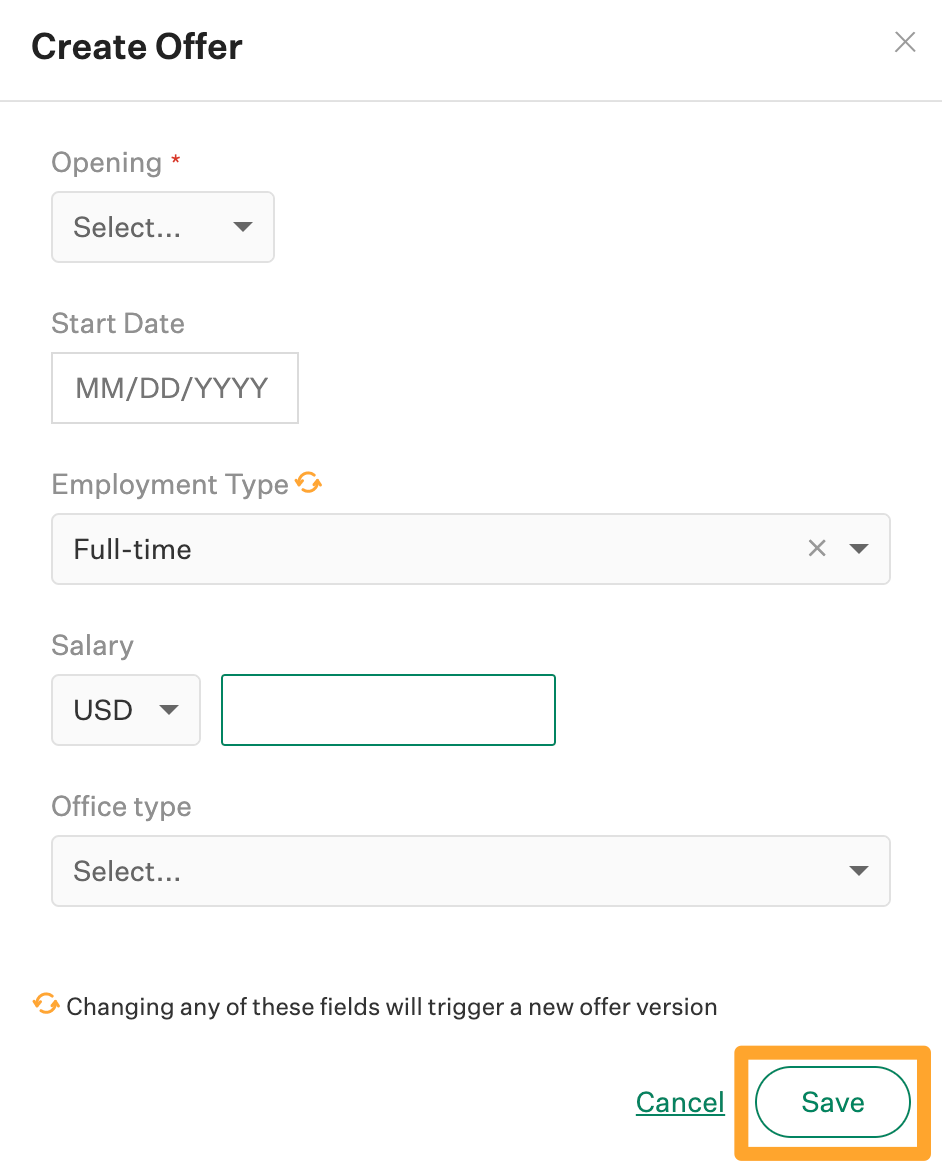 Click Request Approval to kick off your organization's offer approval process for this job.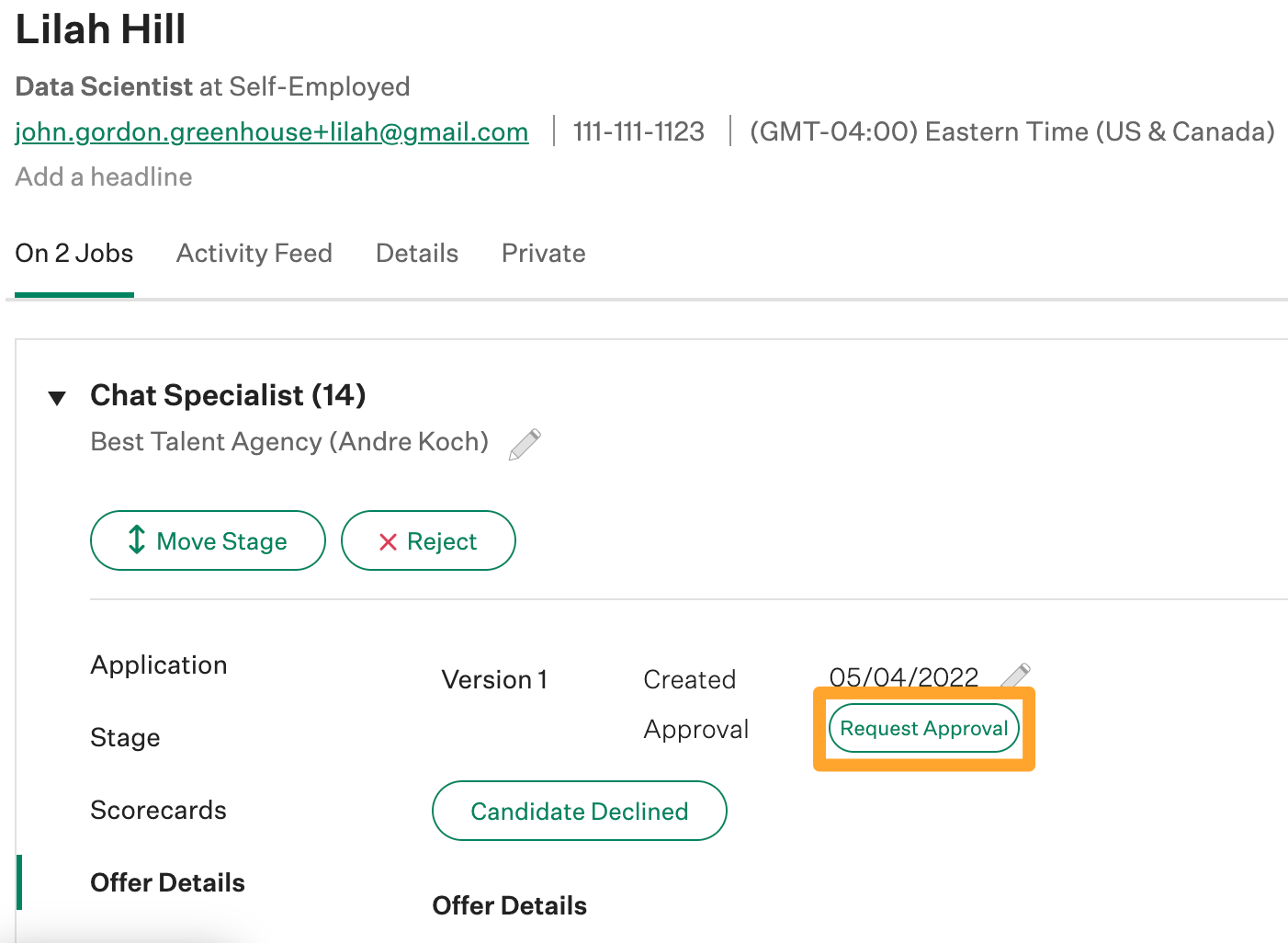 The overall status of an offer's approval status displays as Pending until all conditions of the job's offer approval process are completed.
Note: For more details on how an offer approval is progressing through an approval process, navigate to the Approval Details header. Click here to learn more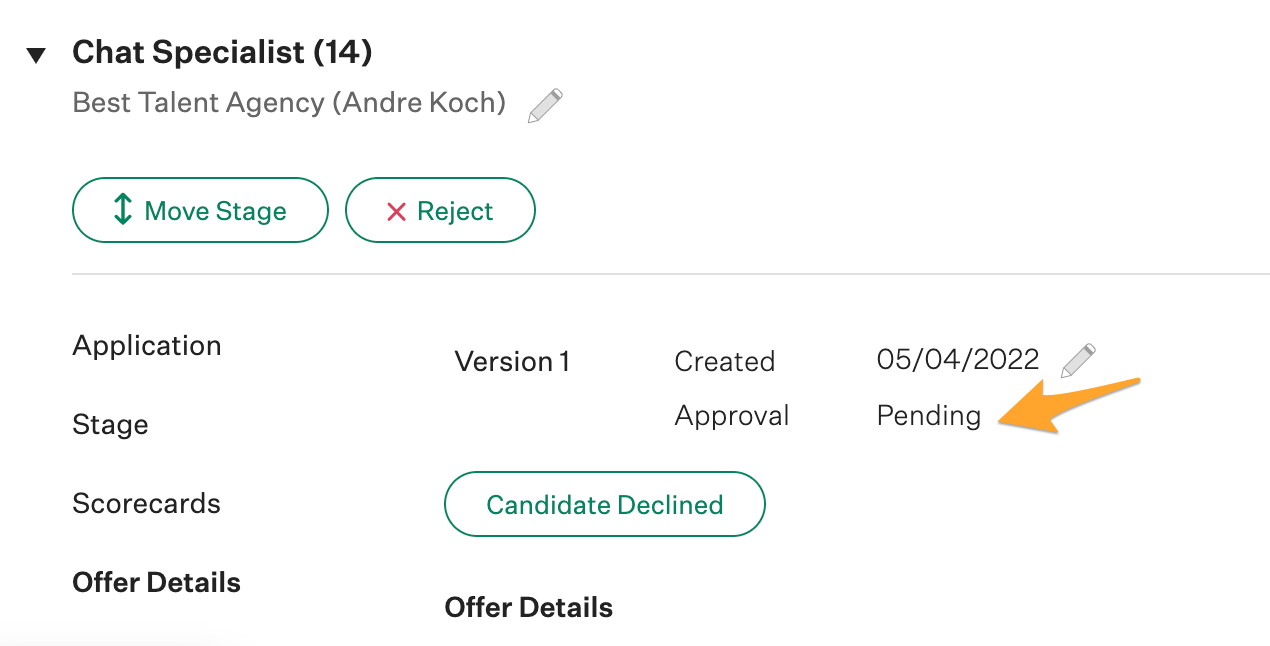 Once an offer is approved, Greenhouse Recruiting displays the date the offer approval was issued.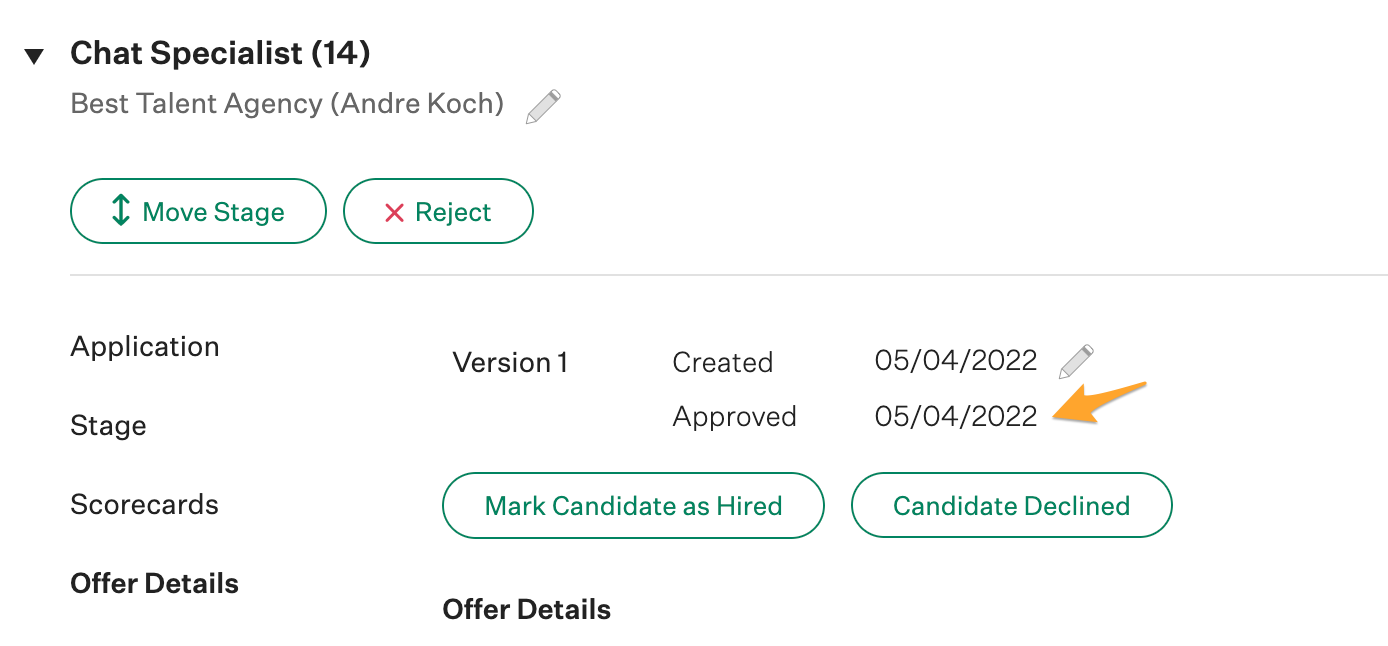 Users with the appropriate permissions can extend the offer (send offer documents) to the candidate and mark the candidate as hired if necessary.