Leverage the robust Greenhouse ecosystem
Enable seamless integrations with your hiring tech stack to get the most out of Greenhouse.
Our fast-growing ecosystem of Greenhouse integrations helps you seamlessly work across the most innovative tools in every category of hiring. Greenhouse Customer-Preferred integrations offer the tools our customers have tested, implemented and recommended for their most effective integrations.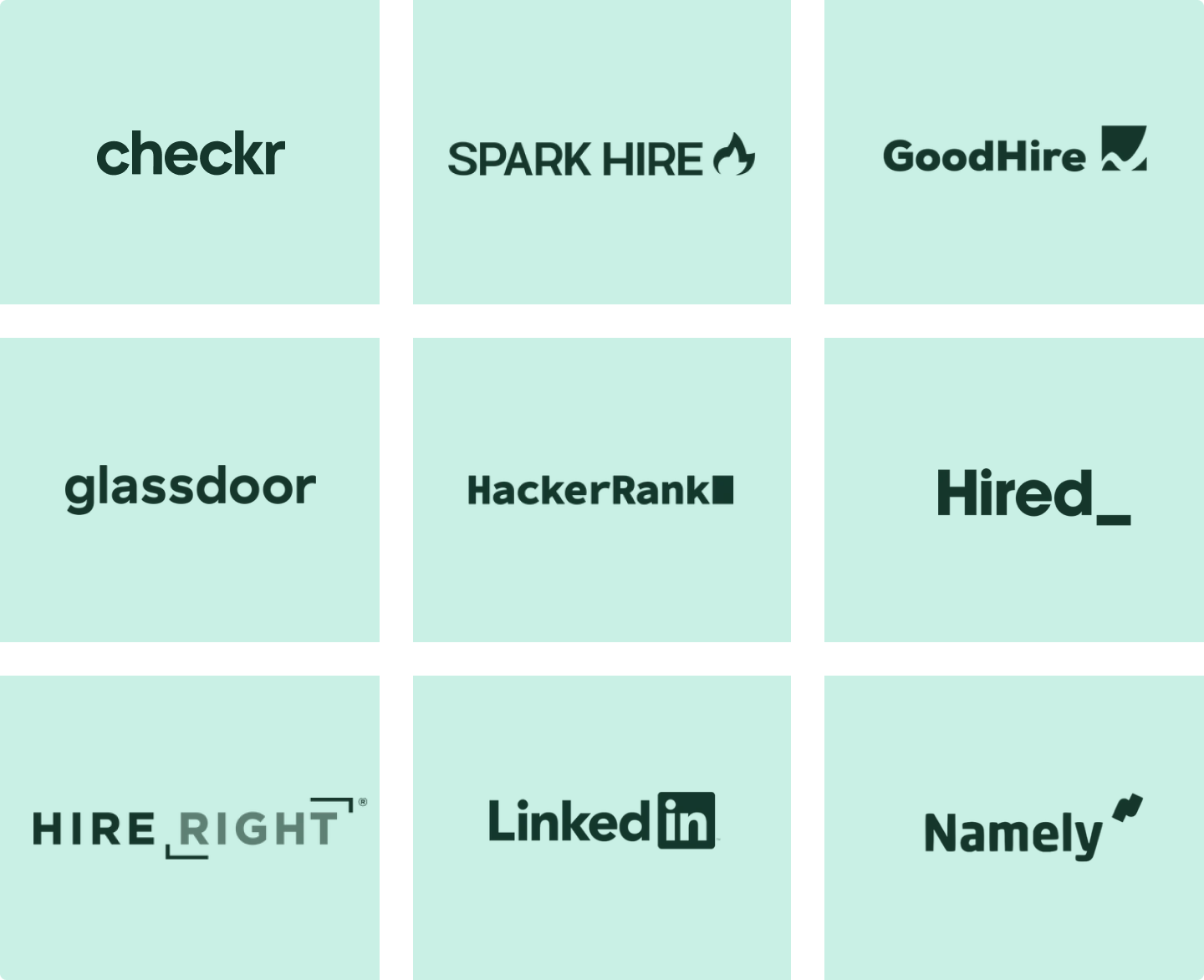 Use this guide to set up baseline integrations and to learn how to leverage prebuilt integrations and an open API for all your hiring needs.