Custom options allow your organization to capture custom data related to your jobs, offers, applications, and candidates in Greenhouse Recruiting. 
Navigate to Configure > Custom Options to find all available custom options and configure them for your organization.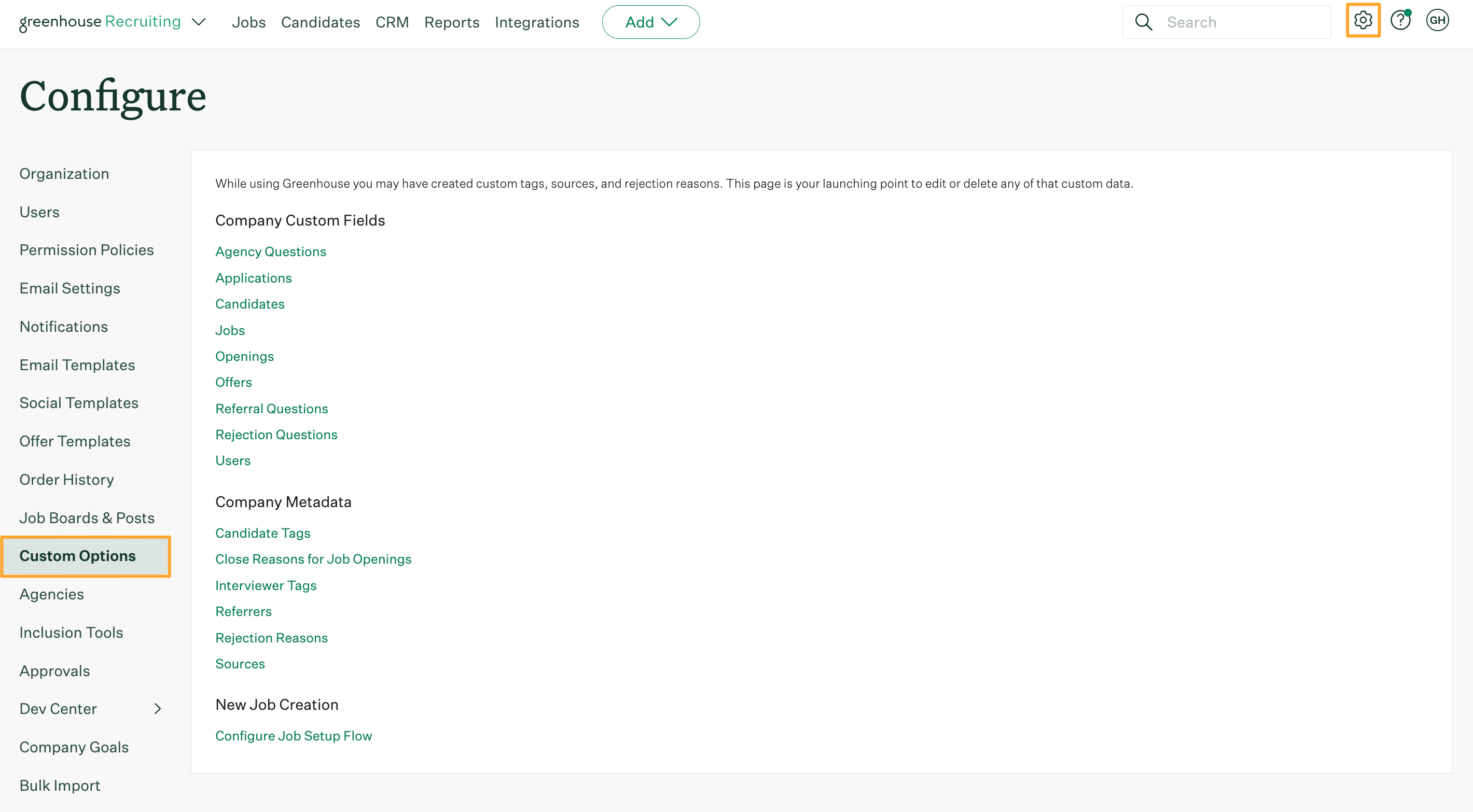 Note: Some custom options are only available to Advanced and Expert subscription tiers. You can find more information about which custom options are available for your subscription tier at the top of each article linked below.
Company custom fields
Create custom fields for each step of the hiring process to capture data specific to your organization's needs.
Company metadata
Use custom metadata to help you quickly identify and sort your jobs, offers, applications, and candidates.
New job creation
You can customize your organization's job setup flow by selecting which steps appear when creating a new job.