Permissions: Job admins, who can manage company metadata, and Site Admins
Product tier: Available for Advanced and Expert subscription tiers
It can be challenging to determine which interviewers should be handling which interviews, if there are dozens (or even hundreds) of interviewers across multiple departments and offices in your organization. Some of your interviewers may better than others at performing a cultural add interview, while others are better at grading Take Home Tests. Interviewer Tags can help your organization segment all these interviews and filter out those who would perform well in those interviews.
Create an interview tag
To create a new interviewer tag, click the Configure icon in the upper right corner and select Custom Options from the left panel.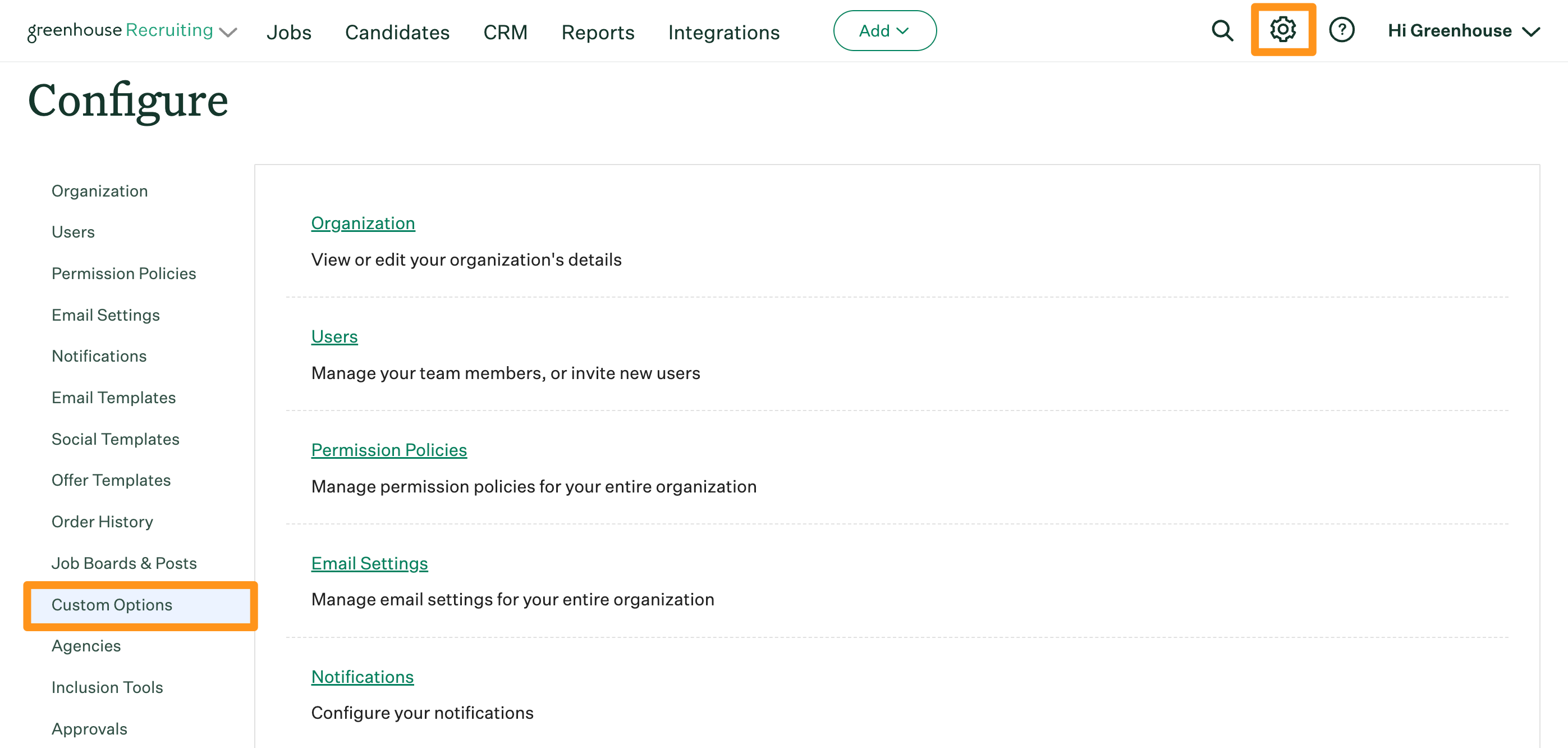 Navigate to the Company Metadata section and click Interviewer Tags.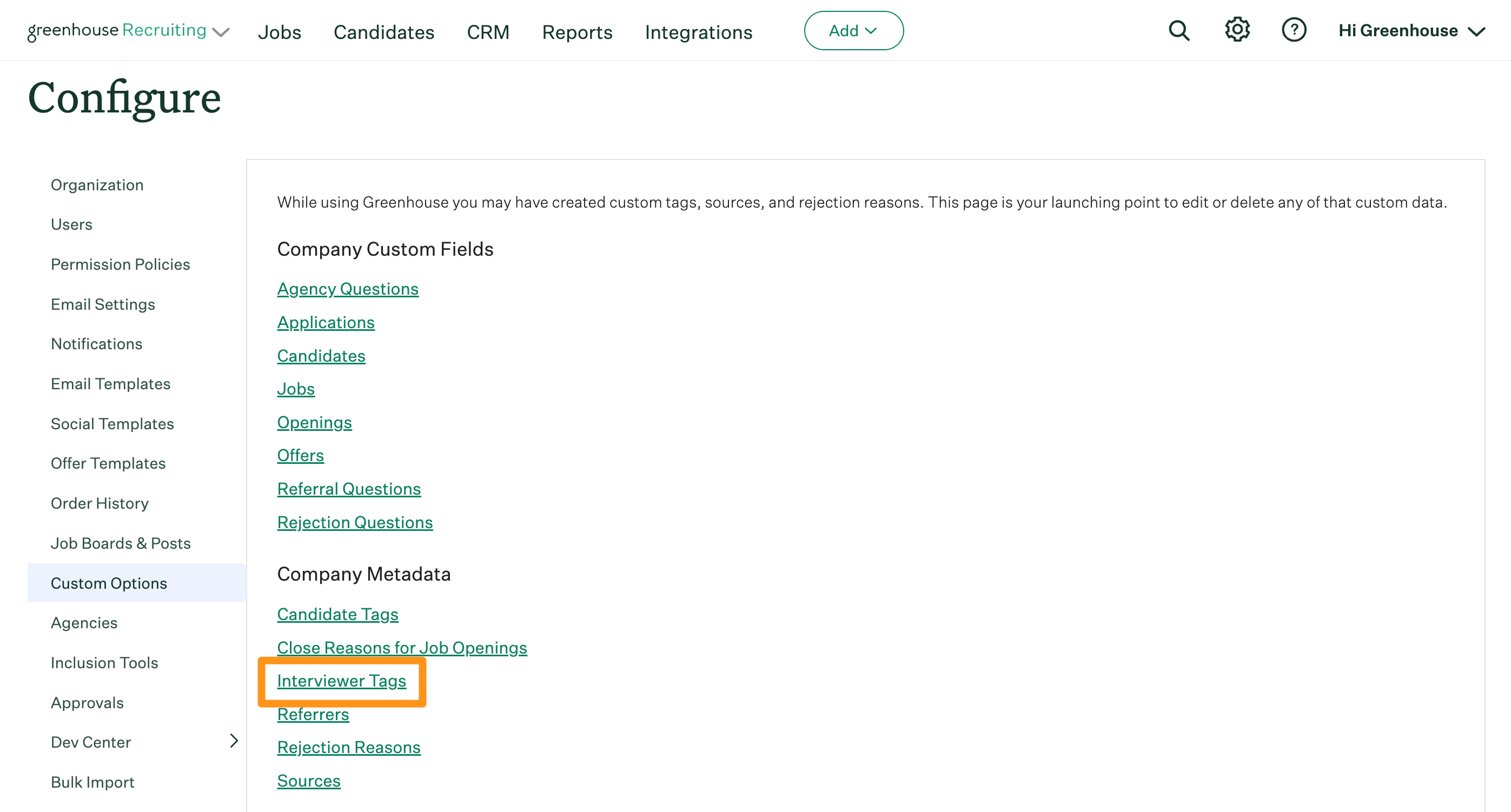 Click Create New Interviewer Tag on the Manage Interview Tags page.

Name the tag in the available field. When you're finished, click Create Interviewer Tag.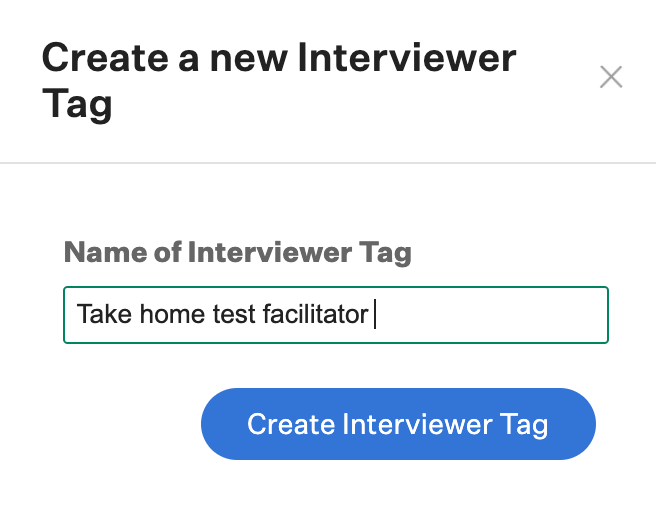 Modify or delete a tag
After an interviewer tag has been created, use the buttons on the table to modify, replace, or remove the tag.