When configuring aspects of your Onboarding Plan like Tasks, Emails, Feedback, and E-signature documents, you can use rules to have components automatically assigned to certain New Hires based on Department, Location, Employment Status, or Other Criteria.
In Greenhouse Onboarding, Other Criteria is used as a catch-all category for rules that do not fall under Department, Location, or Employment Status. By creating rules in Other Criteria, you can customize scenarios that are specific to your organization.
In this article we will cover how to create and manage Other Criteria rules, and how to assign Other Criteria rules when configuring your Onboarding Plan.
Create and Manage Other Criteria Rules
To create rules in the Other Criteria category, click Settings in the navigation bar.

From the Settings page, expand the Onboarding Plan section in the left-hand panel. Click Other Criteria.
From the Other Criteria page, click Add a Criteria.

In the subsequent dialog box, input the new criteria in the provided field. When finished, click Save and Close.
Your new rule is now available in the Other Criteria dropdown menu when creating or editing Tasks, Emails, Feedback, and E-signature documents.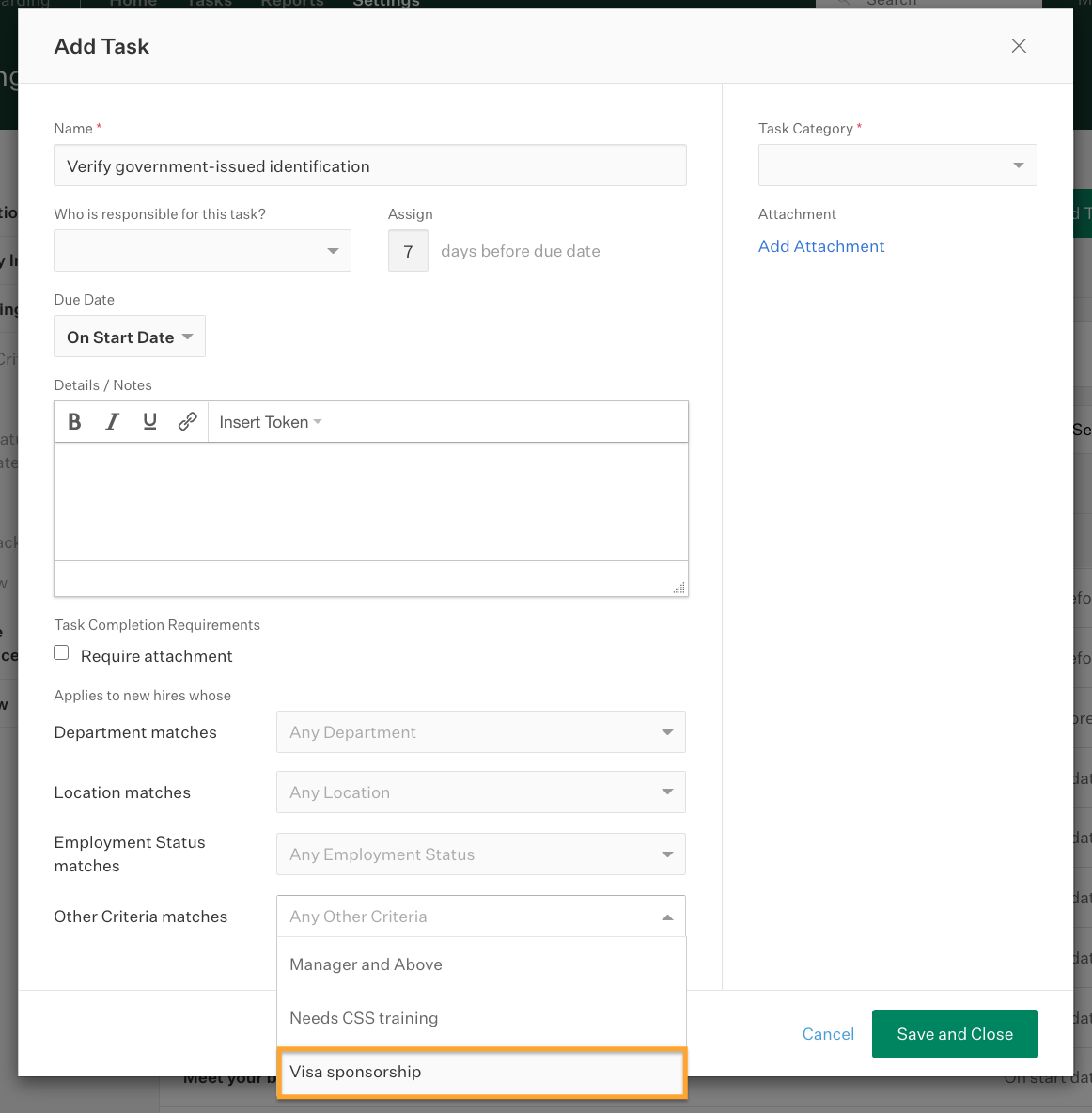 To edit or delete an existing Other Criteria rule, return to the Other Criteria page and click the rule.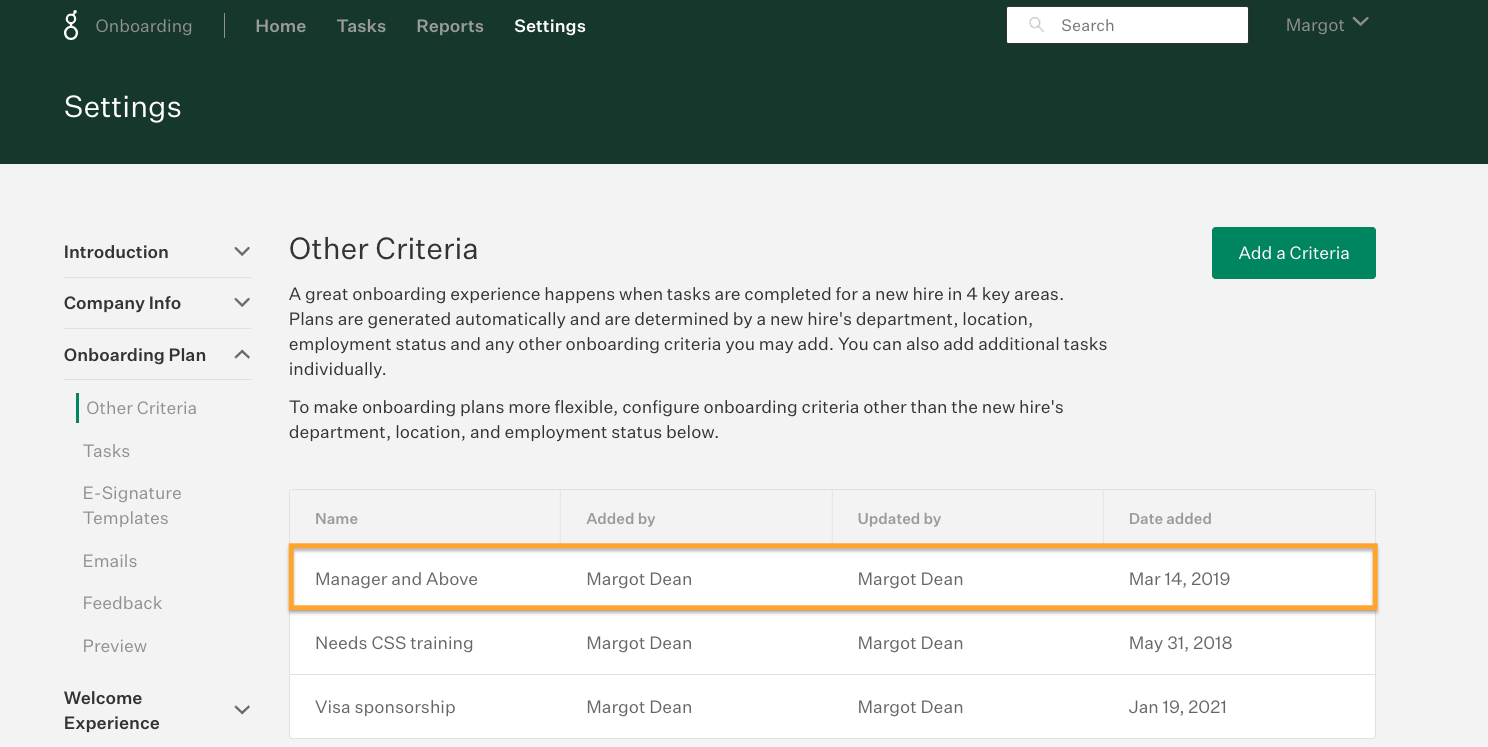 In the subsequent dialog box, apply your edits and then click Save and Close, or click Delete > Really delete? to remove the rule permanently.
Note: Deleting a rule from Other Criteria is a permanent action that cannot be undone.

Assign Other Criteria Rules
To assign your newly created Other Criteria rule, navigate to a section of your Onboarding Plan (Settings > Onboarding Plan > Tasks / E-Signature Templates / Emails, etc.).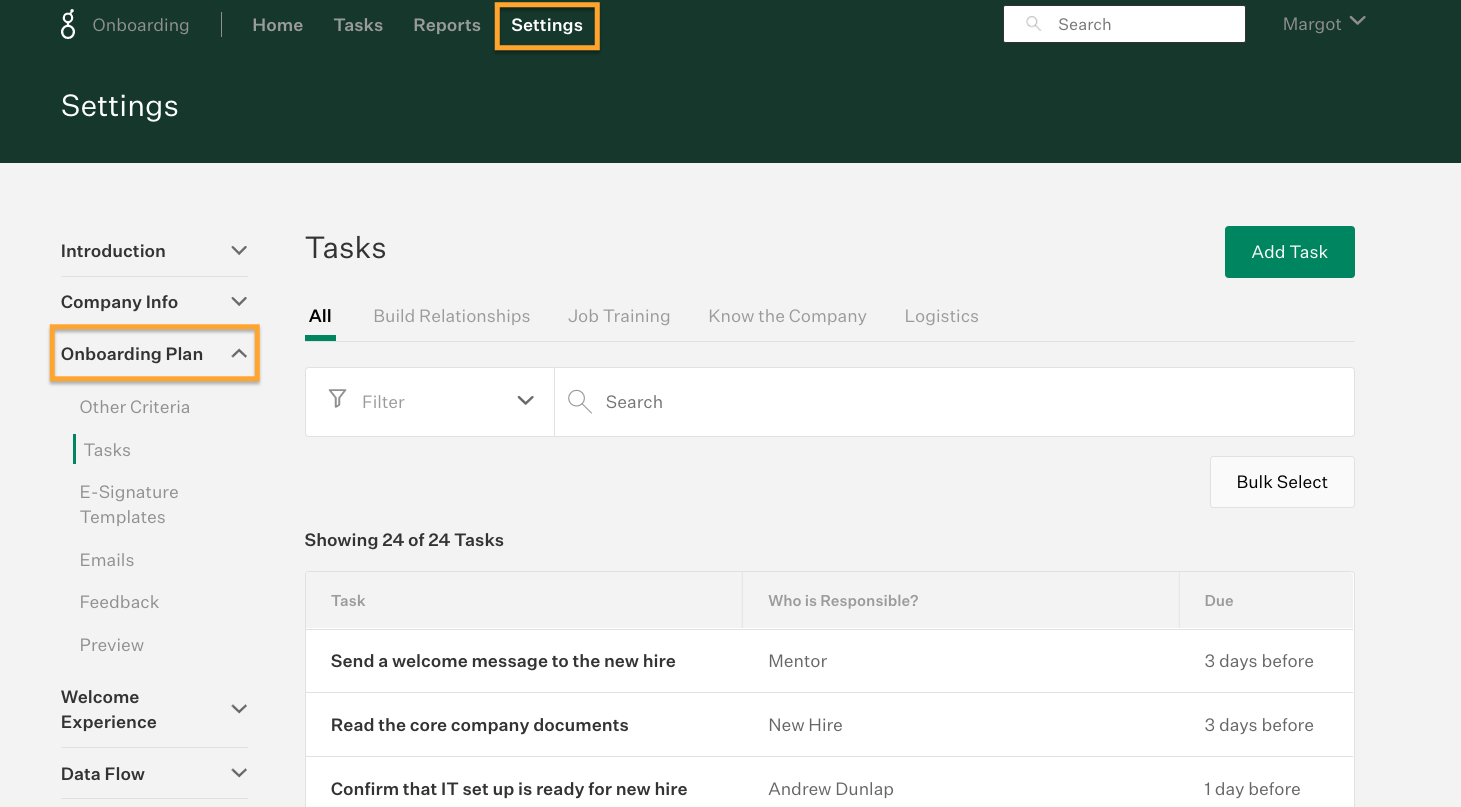 Once you have selected an Onboarding Plan feature to edit or add, click a specific email, tasks, etc. Navigate to the Applies to new hires whose section and click the Other Criteria matches drop-down menu. Select the appropriate Other Criteria rule. When finished, click Save and Close.