Fields allow your organization to create and organize the presentation of information you would like to collect from individuals being onboarded. As part of a New Hire's onboarding experience, fields will be filled in by either the New Hire or their Manager and can be configured to be visible or hidden from other employees.
Add Field
Note: New fields cannot be added to the Basic Information Field Group.
Click Settings from the navigation bar and select Fields from the Company Info panel on the left-hand side.

Click the ellipsis in the top-right hand corner of any non-Basic Information field group. From the drop-down menu, click Add Field.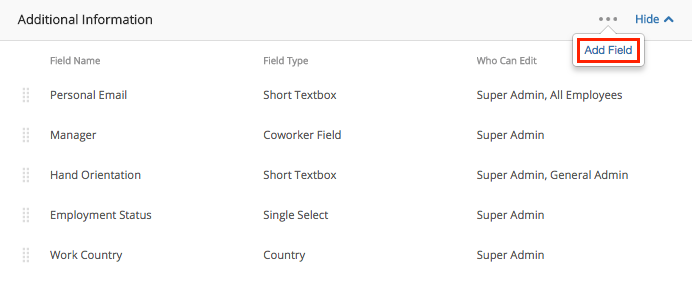 Configure Field
From the Add/Edit Field dialog box, you can configure the field's Name, Help Text, Field Type, etc...
Choose a Field Type from the provided options in the drop-down menu and provide any appropriate options/information if necessary.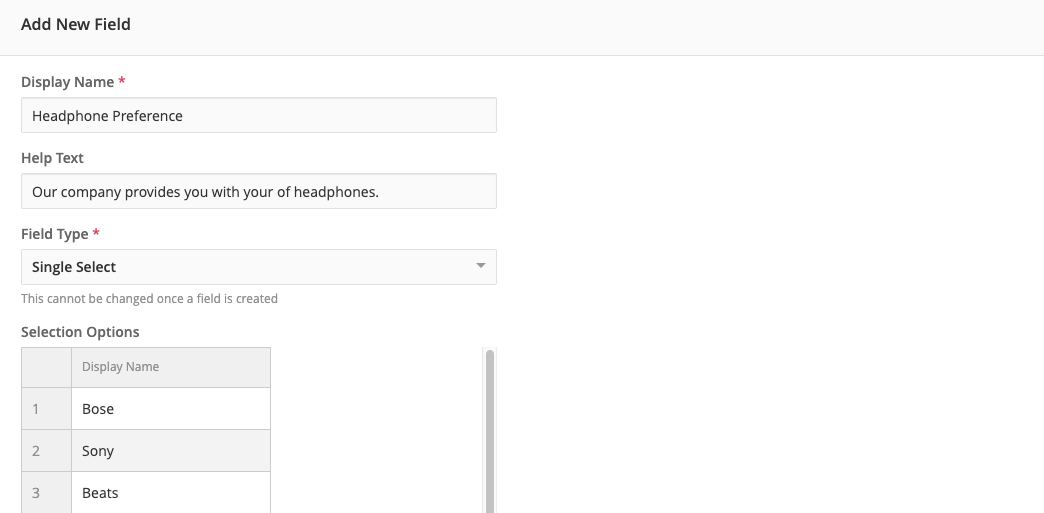 Likewise, you can make the field Required for new hires and managers during welcome experience.
The checkbox for Field is sensitive and hidden in search results entails that any values input for the field will be redacted from Greenhouse Onboarding's search feature and reporting capabilities.
Apply any rules to the field so that it only appears for new hires that match your selected criteria.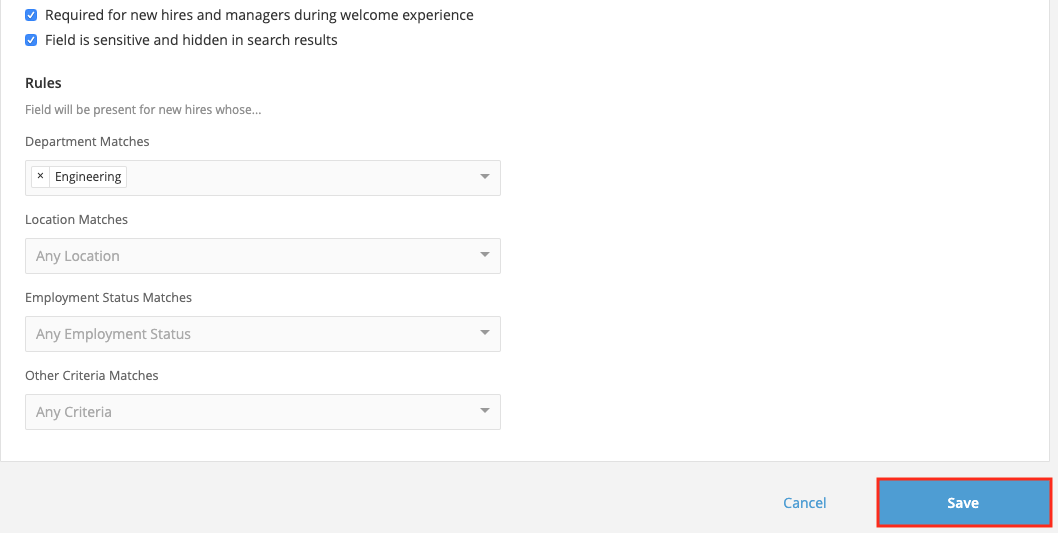 By default, an Owner can View and Edit the information input for this field. To learn more about how to edit view/edit permissions for different roles and access levels, please click here.
When you have finished, click Save .