Permissions: Owner
Product tier: Available for Greenhouse Welcome and Greenhouse Onboarding subscription tiers
Fields allow your organization to create and organize the presentation of information collected from individuals during onboarding. Depending on the permissions you set, information can be added to fields from owners, coordinators, hiring managers, and employees. They can also be configured to be visible or hidden from other employees.
Add a field
To add a field, click Settings on your navigation bar, then click Fields on the left.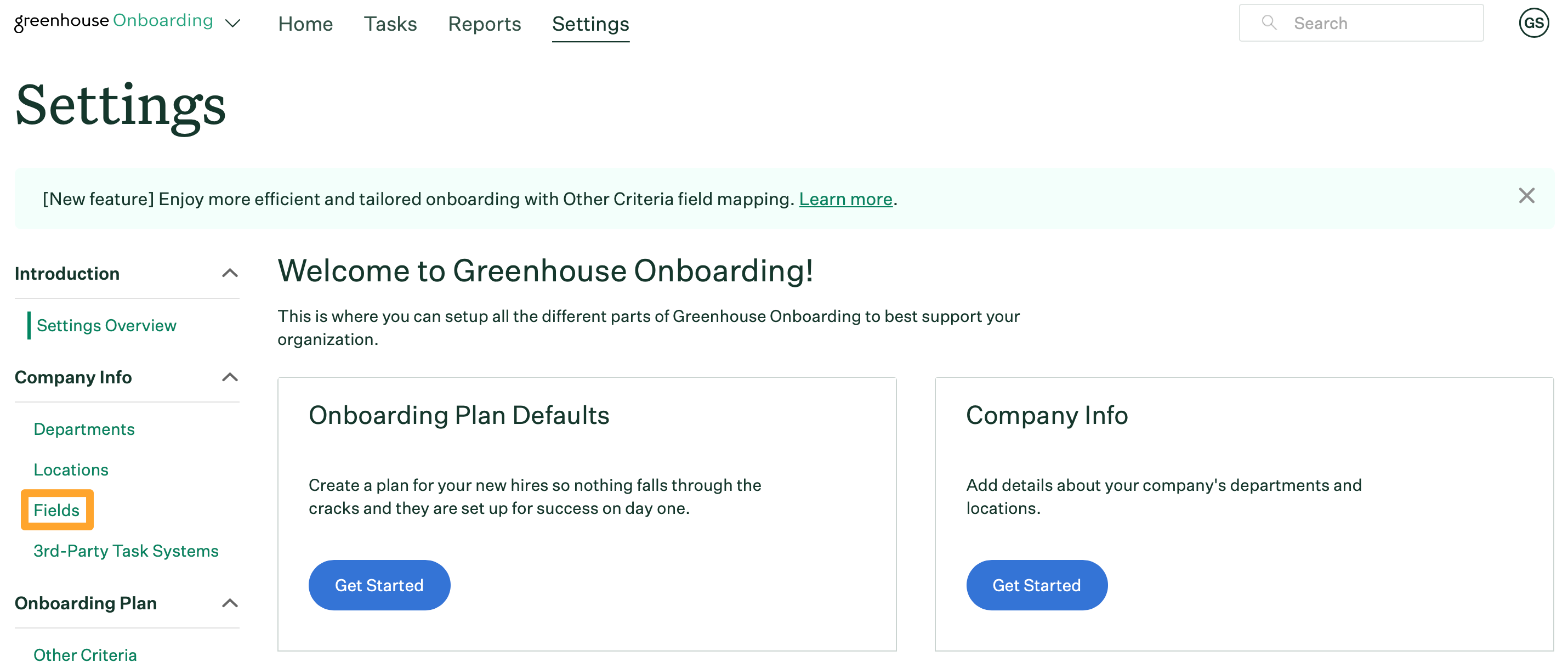 Note: New fields cannot be added to the Basic Information field group.
Click the Ellipsis icon

at the top-right of any field group. Then click Add Field from the dropdown.

Enter all relevant details to create your new field.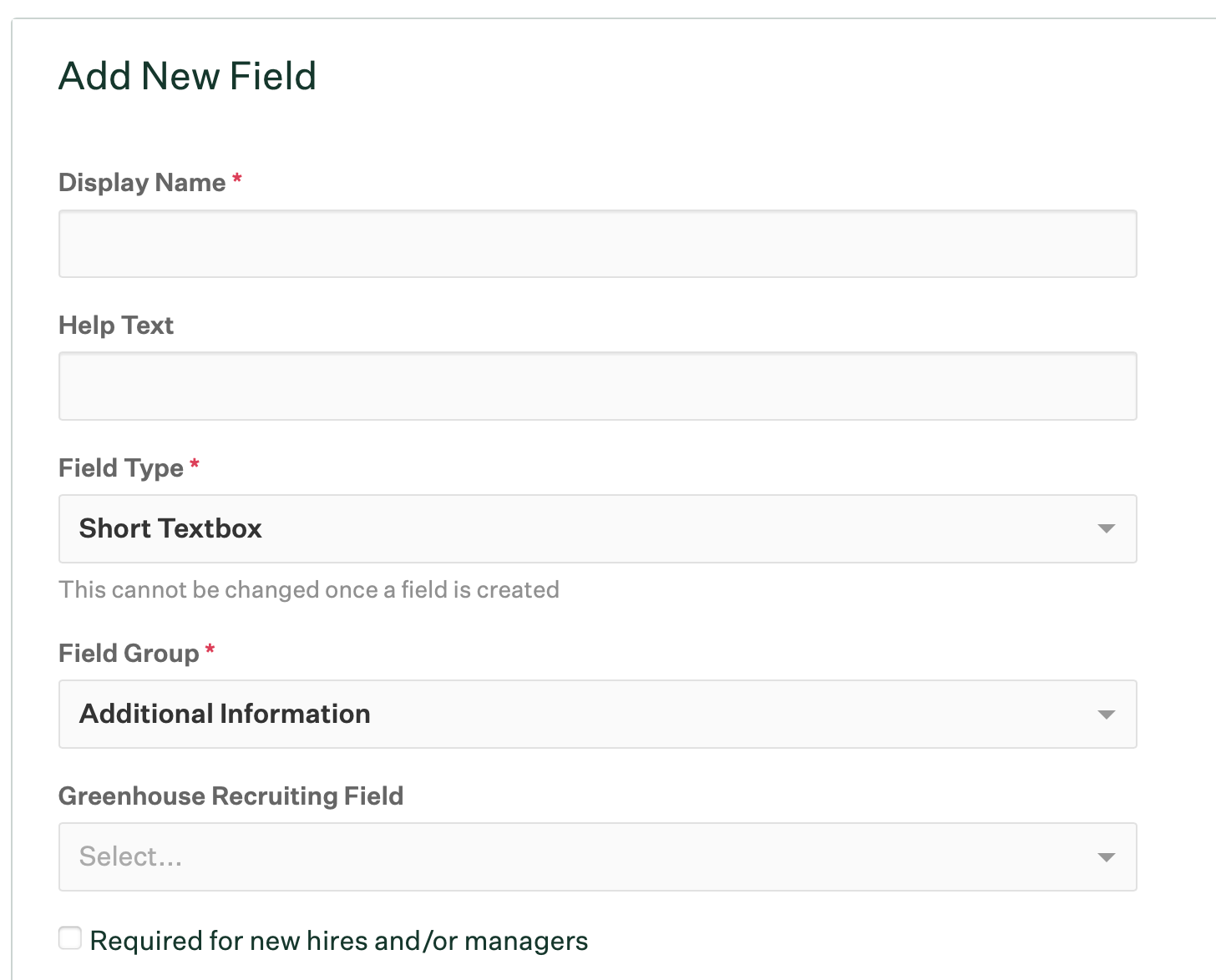 Select a field from the Corresponding GHR field dropdown if you'd like data from Greenhouse Recruiting to sync with the field in Greenhouse Onboarding.
Click here to learn more about mapping fields from Greenhouse Recruiting to Greenhouse Onboarding.

Check the box Required for new hires and/or managers to make this field required for new employees during their welcome experience.

When finished, click Save at the bottom of the page.
Edit a field
You can edit your fields by clicking on the Field Name from the Fields settings page.

To move a field to a different field group, click and hold the field, then drag and drop to your preferred group.