Permissions: Owners
Product tier: Available for Greenhouse Welcome and Greenhouse Onboarding subscription tiers
The Owner role in Greenhouse Onboarding is part of the administrative access tier and has the highest level of permissions. Users assigned Owner permissions can perform all administrative tasks and have access to all employee fields.
Note: Due to its wide-ranging permissions, this role should only be given to select users.
Assign Owner permissions
From your Greenhouse Onboarding homepage, navigate to Settings > Data Flow > Permissions.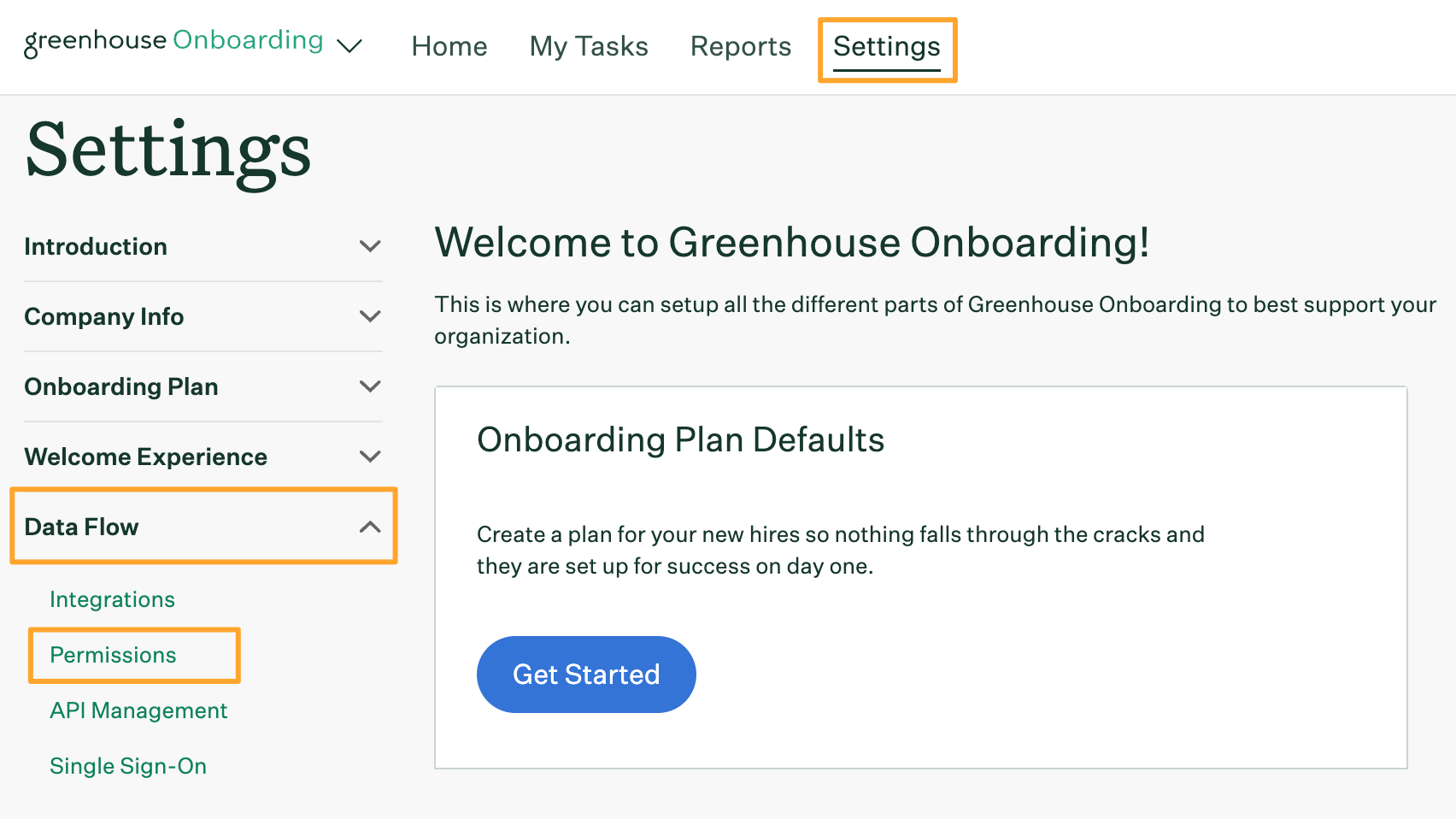 Scroll to Administrative Access, then click on the Owner role.

Navigate to the Users tab, then click Add User.

Use the dropdown menu to assign Owner permissions to specific users in your organization.
Click Save and Close when you're done.

Remove Owner permissions
To remove Owner access from a user in your organization, navigate to the Owner role page and select the Users tab.
Hover over the user's name and click Remove.

Click Remove again to confirm you want to remove this user's Owner access.

Note: Owners can't remove their own permissions access.
View Owner permissions settings
Navigate to the Settings tab on the Owner role page to see a list of all the permissions granted to users with this role.
Note: These permissions can't be modified.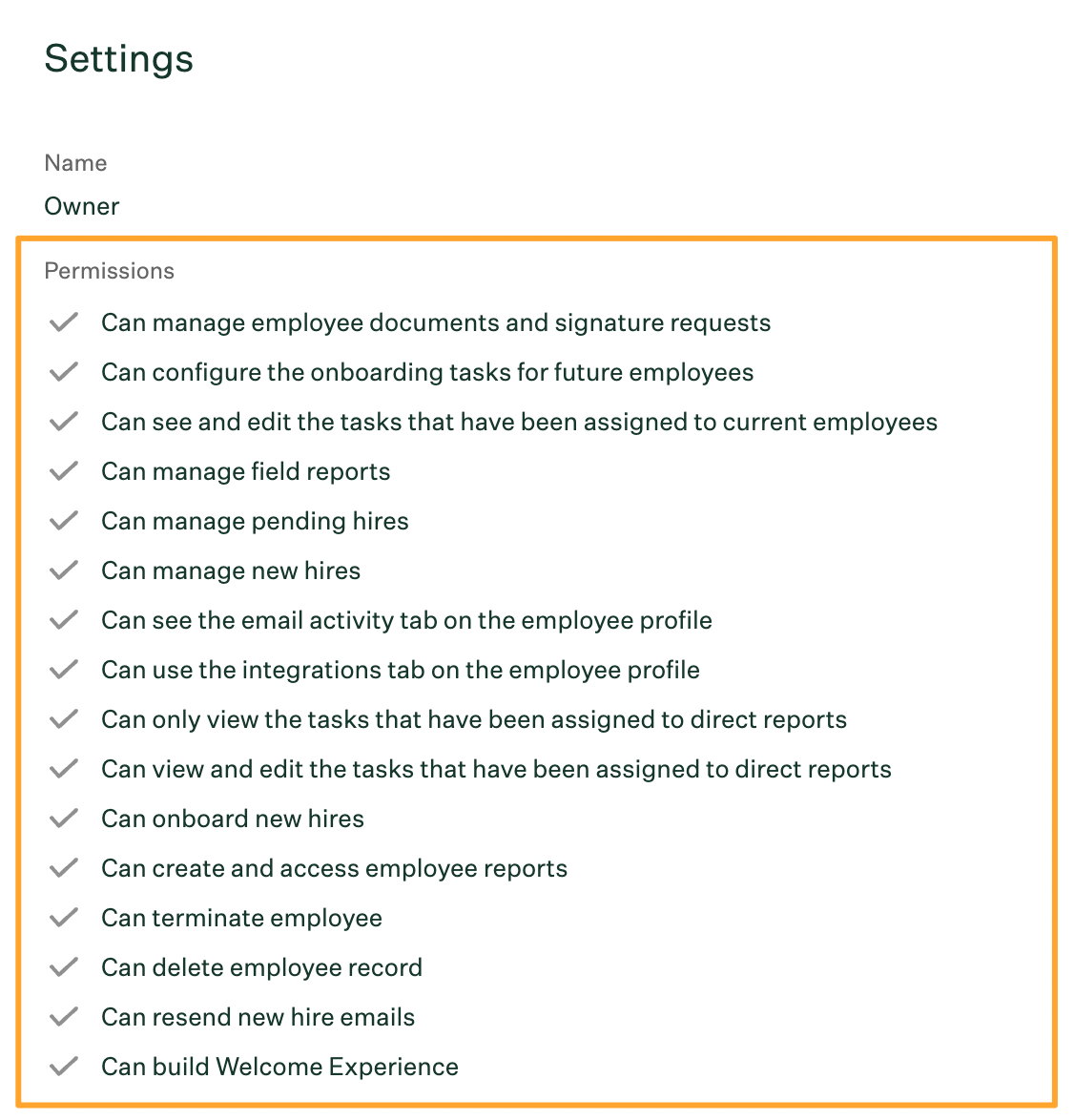 Additional resources