Permissions: Owner
Product tier: Available for Greenhouse Welcome and Greenhouse Onboarding subscription tiers
Default Access is a permission tier in Greenhouse Onboarding that contains the two roles automatically assigned to users: Employee Access and Manager Access. Unlike custom or administrative roles, which must be manually assigned to specific users in your organization, roles in the Default Access tier are automatically assigned to users based on their direct report status to other employees in your organization.
Note: A user will be assigned Manager access if they are assigned as a Manager on another user's profile.
Follow the links below to learn more about how to configure the permissions for these roles.
Note: Roles and permissions are additive in Greenhouse Onboarding (for example, a user who is assigned Manager Access also keeps their Employee Access permissions).
Updating default access permissions
You can update the permissions of either default access permission on the Permissions page. (Settings > Permissions)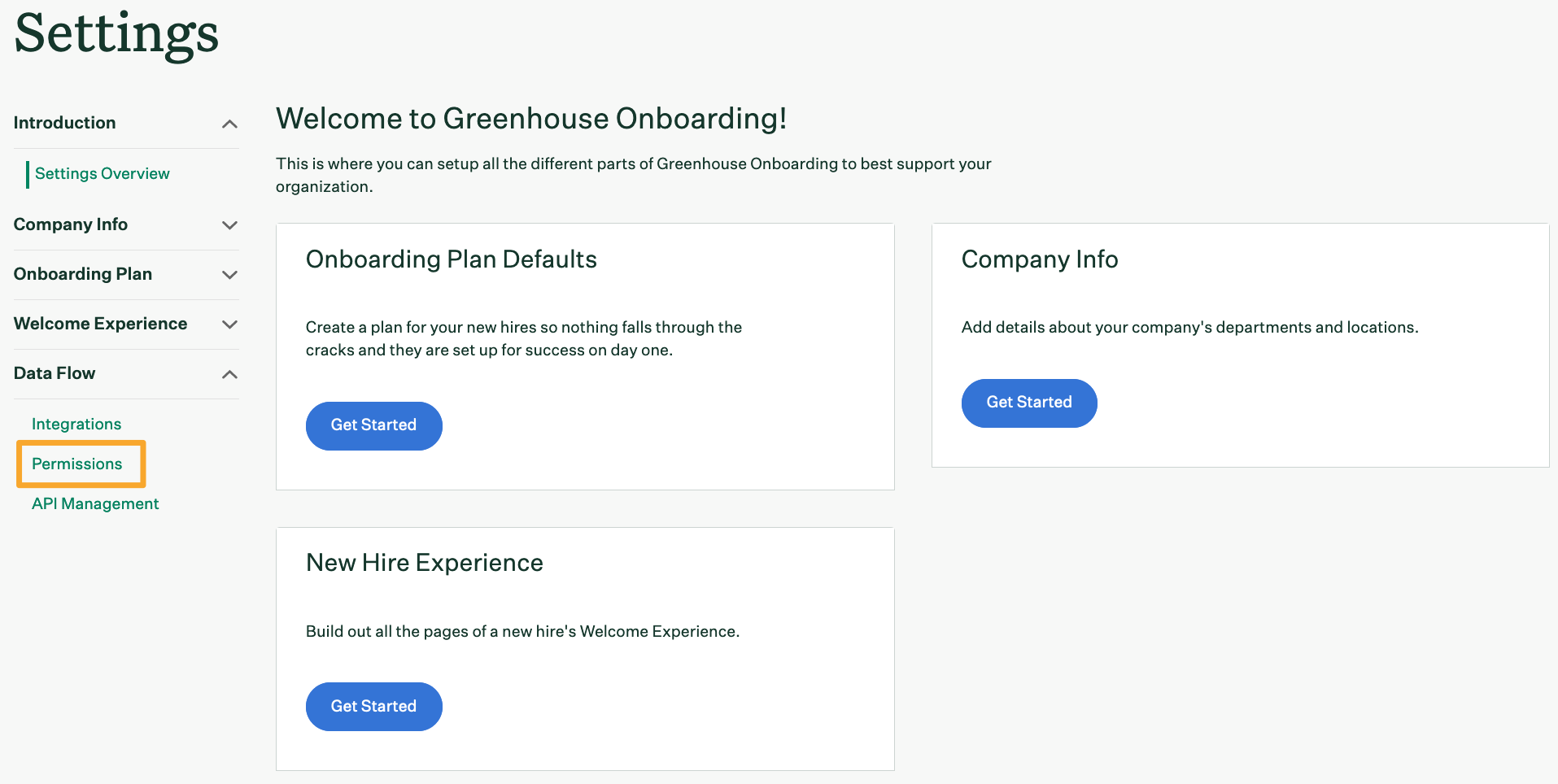 Scroll down to the Default Access section and click Edit next to the permission that you want to update.