In an effort to improve our suite of products, Greenhouse Software regularly releases new product features, updates, and improvements. Stay up-to-date with what's new at Greenhouse by Following our Release Notes.
Find our releases for this week below:
Greenhouse Recruiting
We have removed the Send it Now option for rejection emails when it is sent to multiple candidates using the Bulk Reject feature in Greenhouse Recruiting. We introduced this change as a precaution in case candidates/prospects are accidentally rejected. This buffer will allow our teams to rectify an issue if necessary. By default, email rejections sent in bulk will be delivered the next day.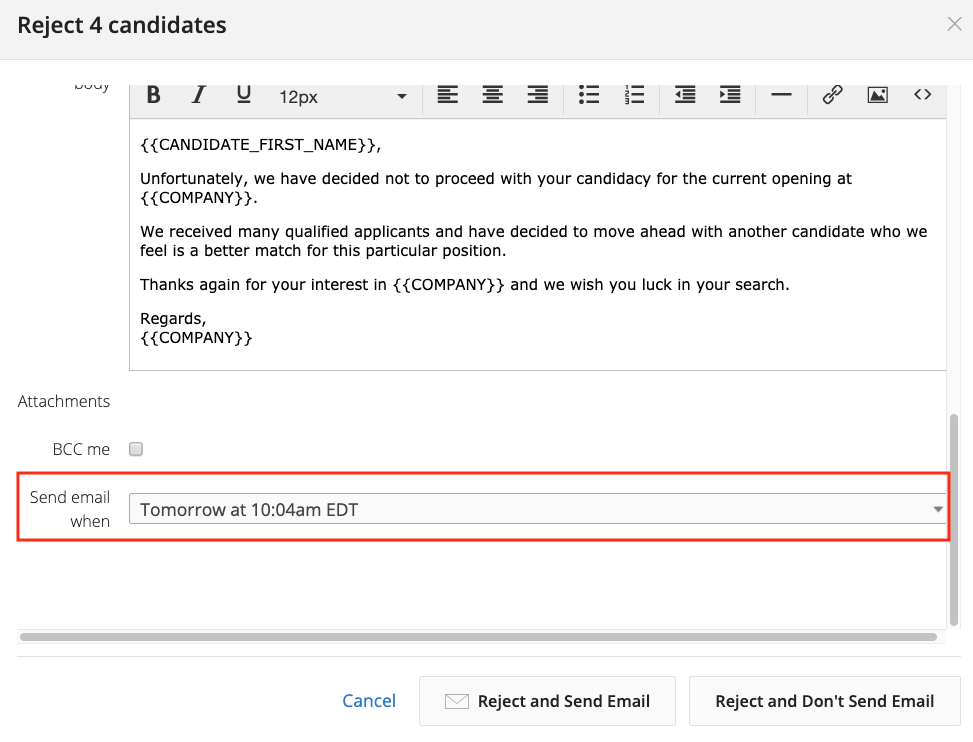 CRM & Events
We recently updated the design of the Events widget on the Greenhouse CRM dashboard. While the functionalities of the widget have not changed, we hope this redesign provides a more uniform and intuitive experience.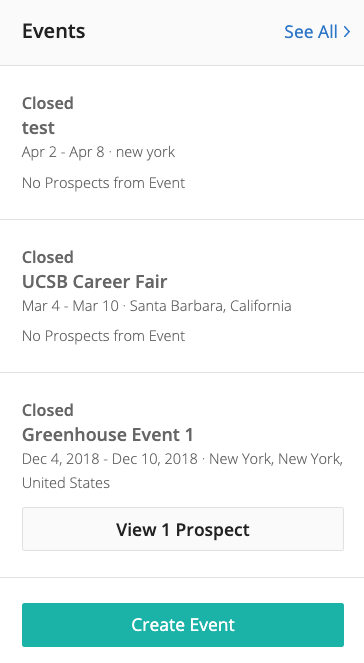 Greenhouse Onboarding
When onboarding multiple pending hires using Greenhouse Onboarding's Bulk Onboard feature, the Your Next Steps email sent to New Hires will be delivered according to the delivery rules you have configured for the email.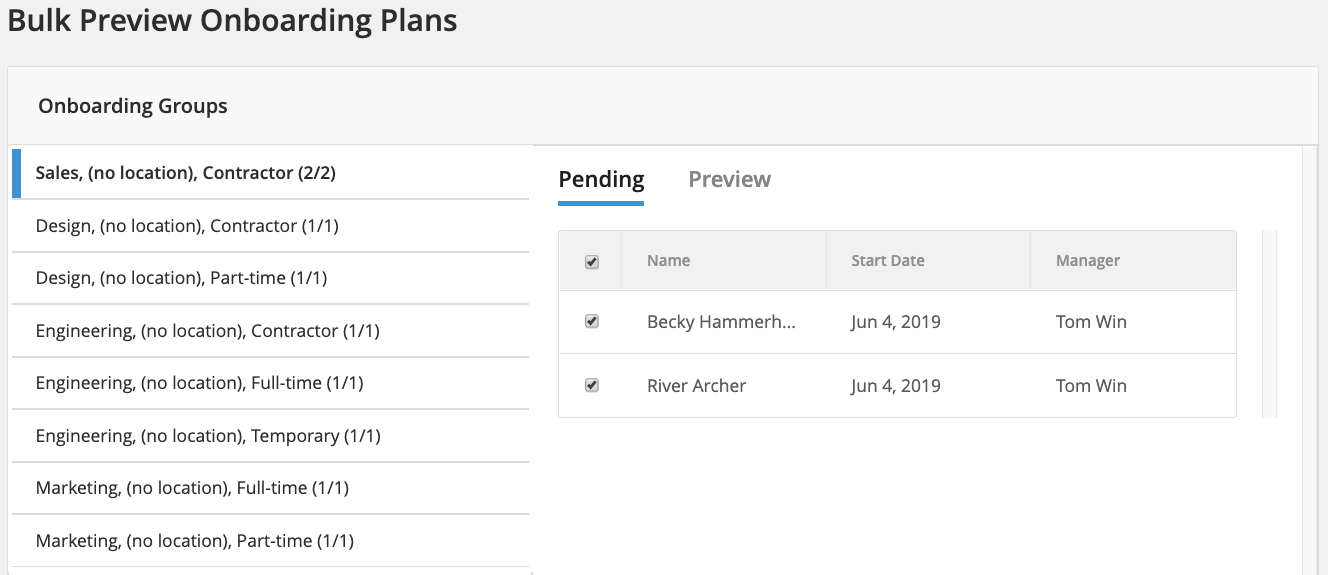 Integrations
Bug Fixes
When accessing a subset of candidates via the  Candidate Quality by Referrer report, the resultant list of candidates will now respect any filters configured for the report.
We fixed a reported issue when linking a custom application question to the following candidate fields: Current Company, Current Title, Social Media Addresses, Websites, Addresses
The All Jobs page should now paginate correctly for organizations with more than 270 jobs. 
We fixed an issue for organization's who have enabled the Searchable Job Posts feature. Previously, this feature incorrectly counted the number of job posts for a job board.  We apologize for the inconvenience. 
All of Greenhouse Recruiting's reports will now respect any applied filters for saved or refreshed reports.