Permissions: Employees
Product tier: Available for Greenhouse Welcome and Greenhouse Onboarding subscription tiers
View or edit personal information from your employee profile in Greenhouse Onboarding.
Upload your profile picture
Click Profile from your Greenhouse Onboarding homepage.

Click the Pencil icon, then select Upload New to upload a photo from your files. Once complete, click Save.

You can upload a new photo or download/delete your current photo at any time by clicking the pencil icon.
Info tab
The Info tab includes your basic information, manager details, and any custom access assigned to you by your organization.
Any field that has a private icon next to it indicates that this information is not viewable to other employees in your organization unless they have specified permissions granted by your Admin Owner.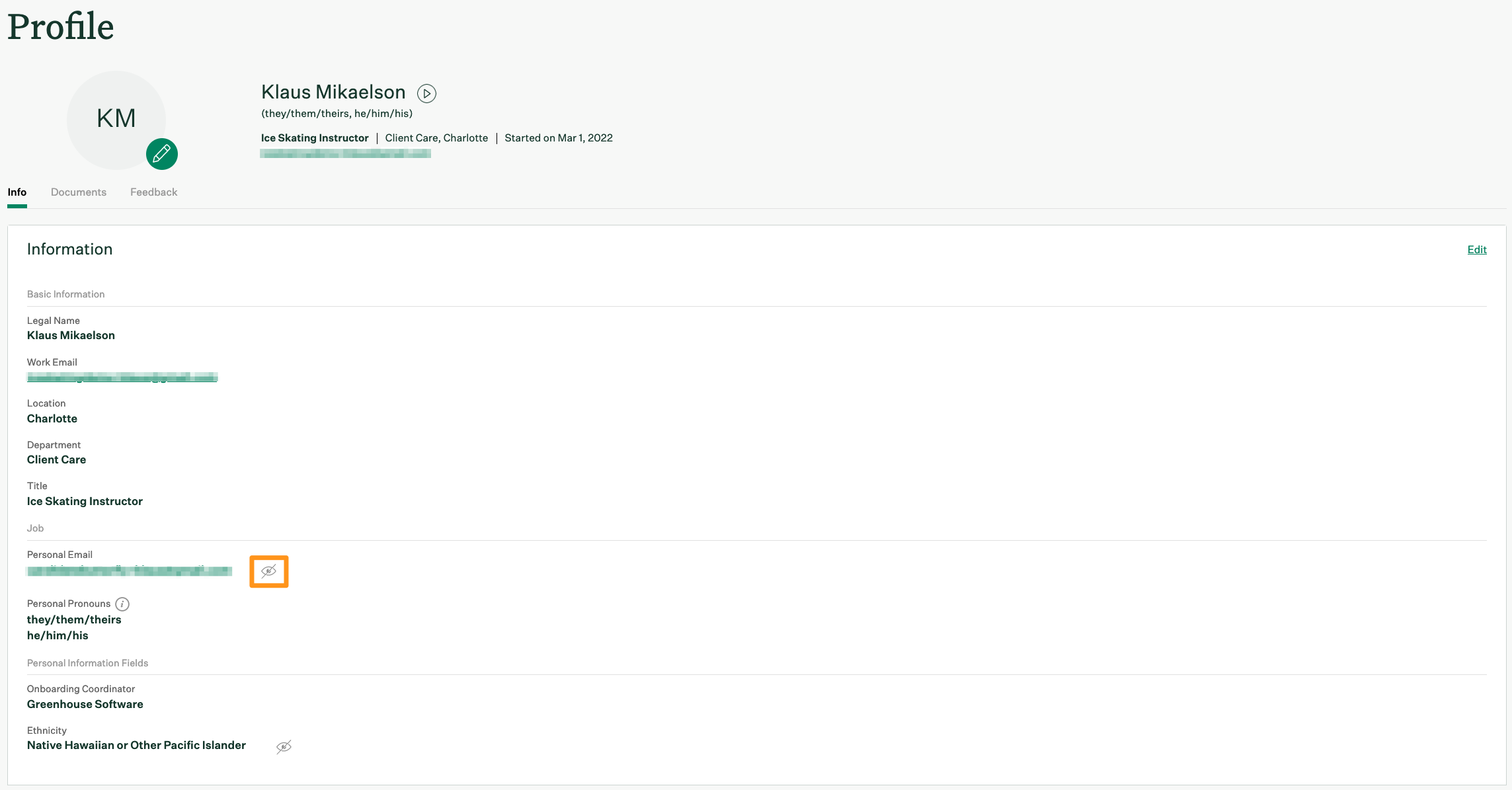 Click Edit to add or make changes to your personal details. Once finished, click Save at the top of the Information dialog box.

Documents tab
The Documents tab shows all documents uploaded by you or your organization.
Documents in a Not Started status require your signature. Click the ellipsis icon inline with the document, then select Sign from the dropdown menu.

Once signed, the document status changes to Complete with the option to Download from the ellipsis drop-down. To download all documents, click Download All at the top of the panel.

Note: The Documents to Sign feature is not included in Greenhouse Welcome. Access to this panel requires a Greenhouse Onboarding subscription.
Click Add Document to upload a document from your files.

Feedback tab
Your organization may send you feedback questions to answer about your role and experience with the company. The Ask Date shows you when the feedback question is available to answer. Each completed question provides details on the answer date, your response, and additional comments you provided.

Note: Only feedback questions with an active Ask Date will be available to answer from your home dashboard.
Navigate to your Home dashboard to complete a feedback question. Next, Click Answer Questions from the Feedback Questions panel.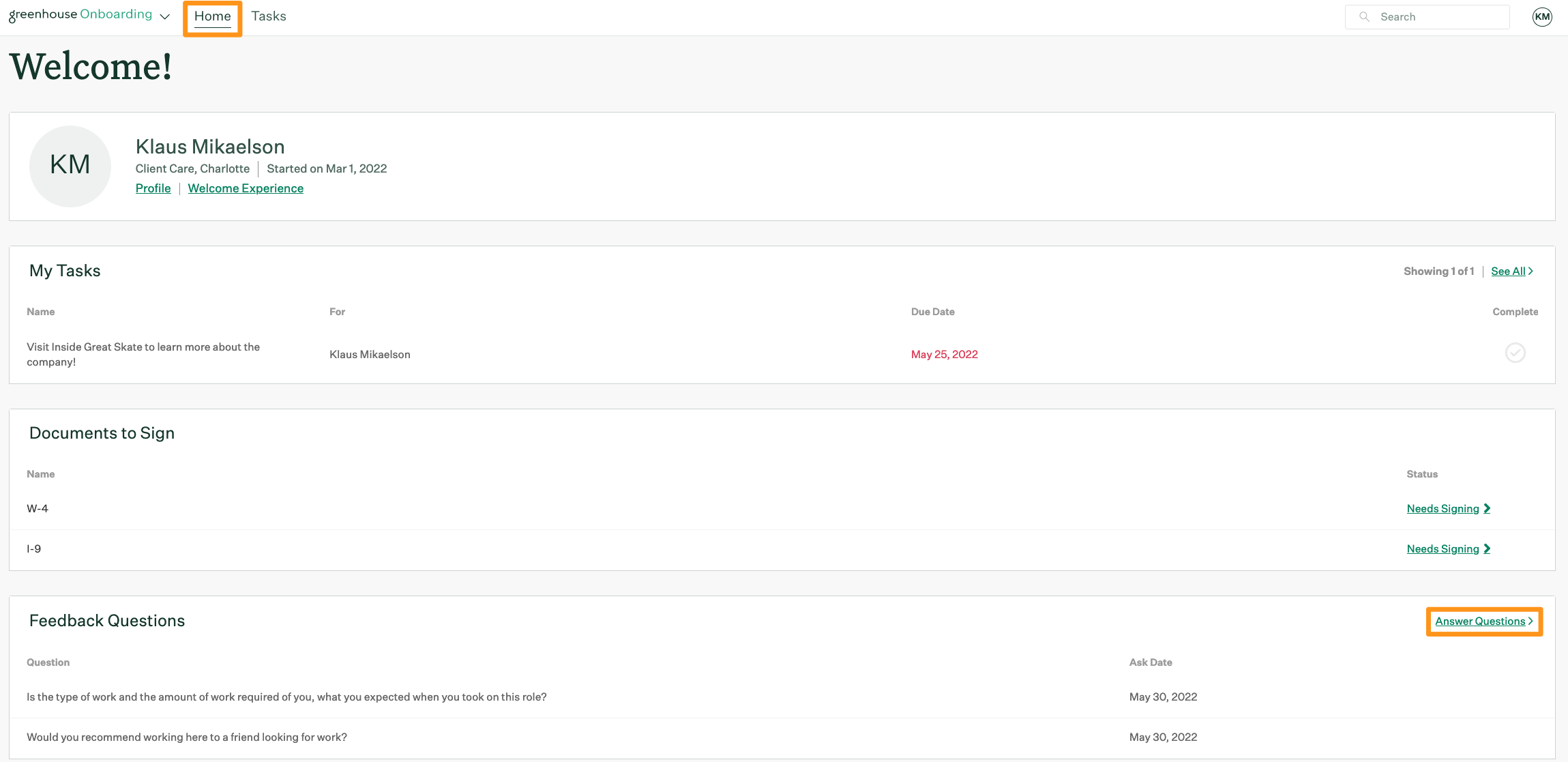 Provide your answers, then click Submit Answers at the bottom of the page.