Today we will be walking you through the Crosschq integration with Greenhouse, but first we wanted to start by telling you about the Crosschq platform.
 What is Crosschq?
 Crosschq is a tool that helps you aggregate, analyze and monitor data about people.
 Crosschq provides a cloud-based application to enable baseline verification and on-going monitoring of personal credentials, work history, performance, digital/web footprint, criminal activity, and internal/external references. Using this real-time stream of information, Crosschq helps to identify employee behavior that could pose risks to customers, other employees, or a company's IP/brand. This approach fundamentally changes how and why traditional background screens are conducted and evaluated. Our solutions are easily integrated into your existing technologies and work flow all in an effort to help you protect your greatest asset – your people.
 By using Crosschq, you can eliminate People Risk at your company.
 Crosschq is easily integrated into Greenhouse. We're now going to walk you through the steps of how to integrate.
 How to Connect Crosschq with Greenhouse:
First step: Login to your Crosschq administrator account, click the Integrations tab on the left hand side and turn on the Greenhouse integration by clicking the slider so it turns green. Be sure to copy the token/API key. From there, please email support@greenhouse.io indicating that you would like to set up the Crosschq integration within your account. Please do not send the API key in this initial email.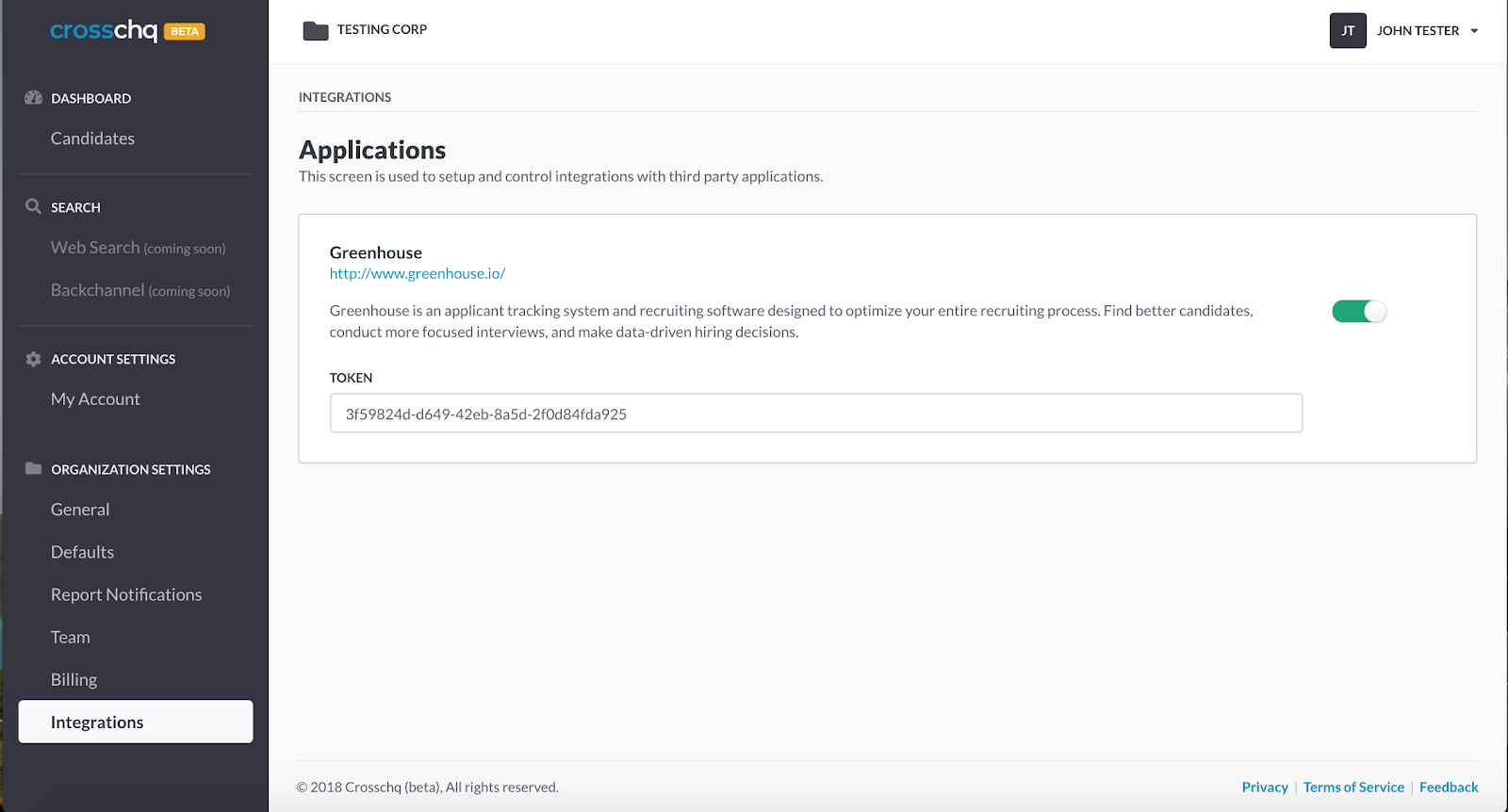 The Greenhouse Support Team will then respond with a SendSafely link for you to enter your API key into, which will notify Greenhouse Support once the API key has been entered.
Greenhouse Support will then email you back confirming that your integration is ready to go.
Before you get started in Greenhouse, you will want to make sure you have set up your Default settings for all of your survey packs in Crosschq and enabled them for Greenhouse. These settings help you determine the exact type and amount of references that you would like included within each survey pack.
You will want to login into the Crosschq platform.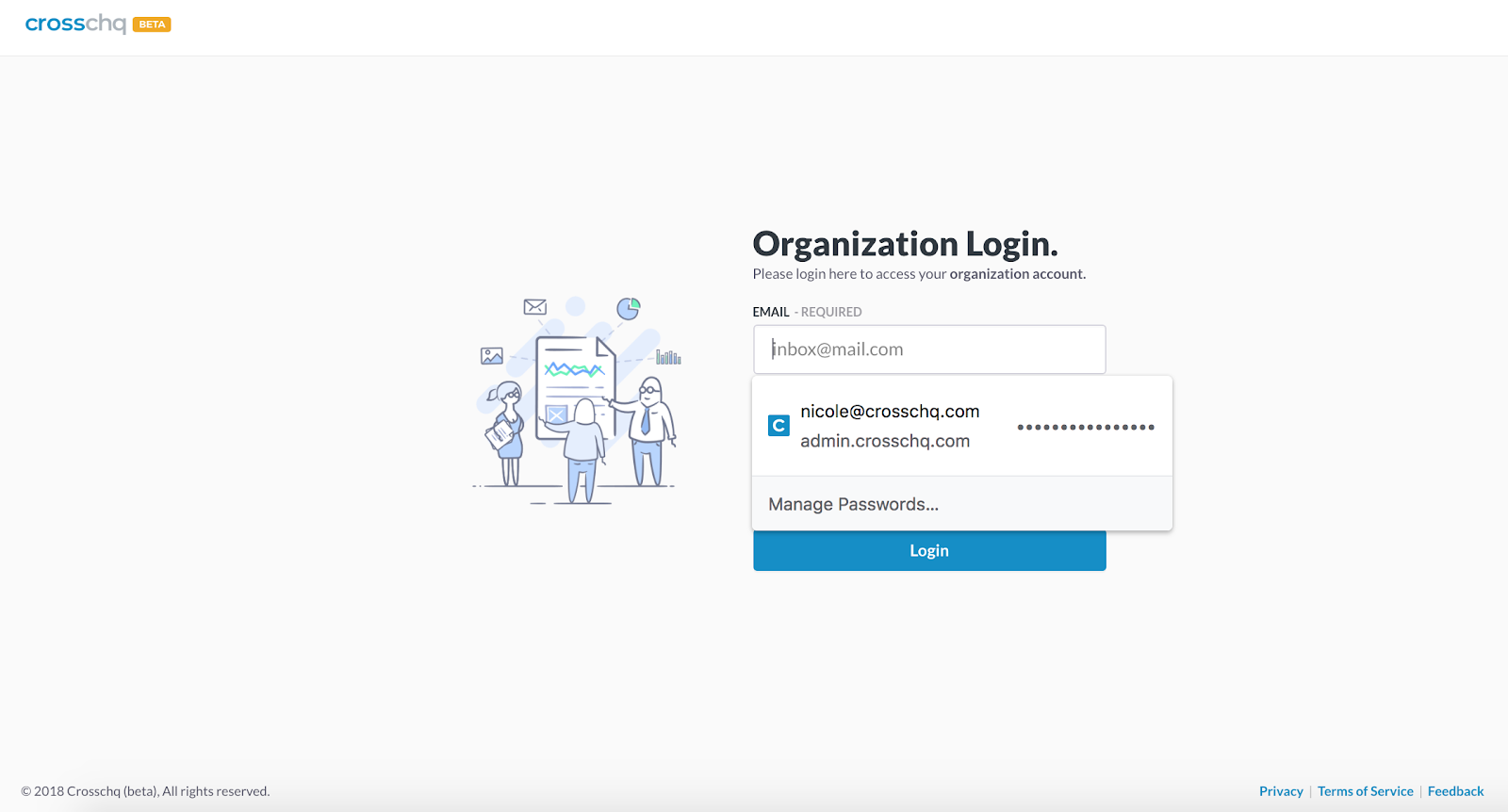 Once you have logged into the Crosschq platform, you can setup your default settings for each type of survey pack. Click the defaults button on the left sidebar.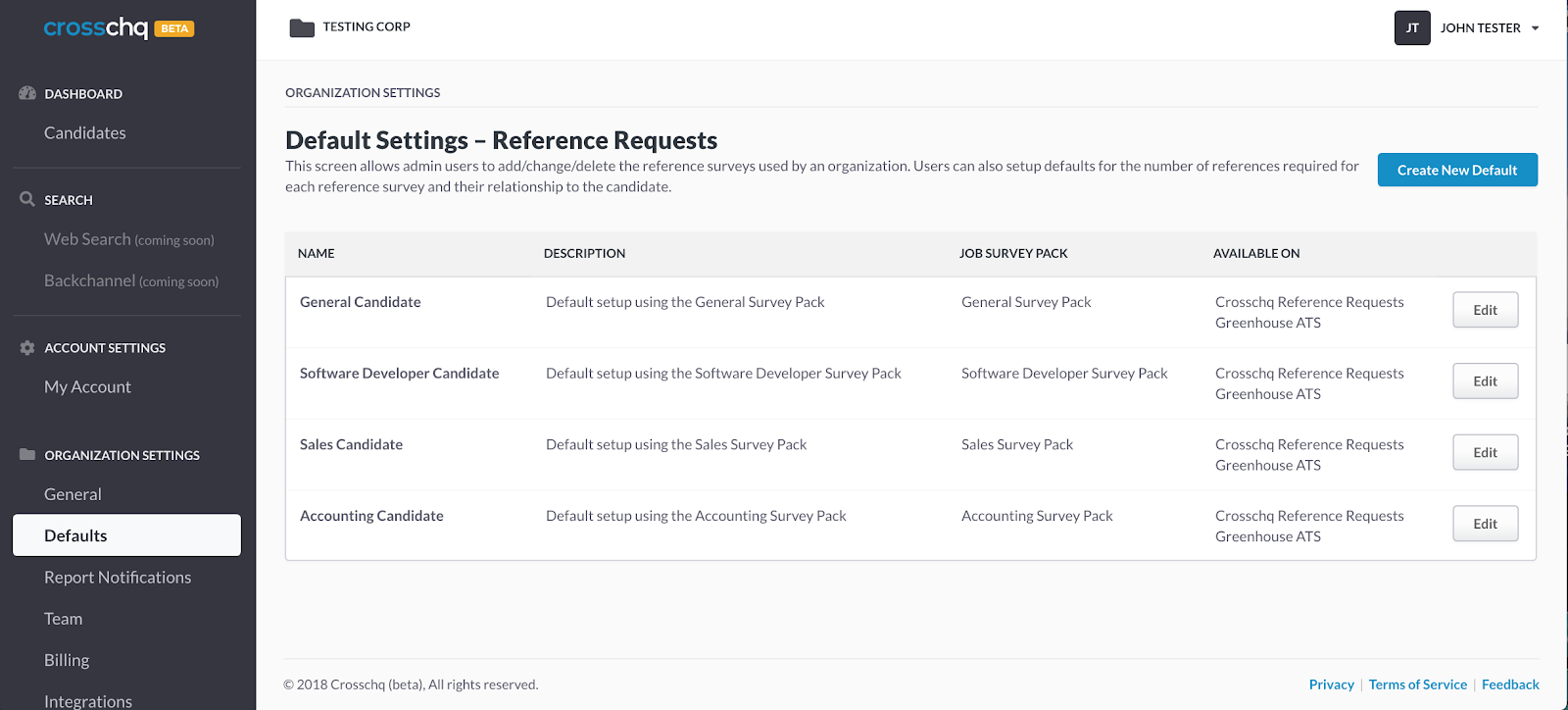 From there select the edit button, to predetermine which kind of references you would like to collect on each survey pack. For example, in the sales survey pack you may want to add a customer/supplier reference. Select add and press the plus sign until you've added the amount of references that you would like for this survey pack.
Select the save changes button and make sure the checkmark next to Greenhouse ATS is selected. Once you press save, your defaults will be synced within the Crosschq platform and the Greenhouse application. You will want to make sure you have enabled all of your surveys to be available on Greenhouse by following the same process.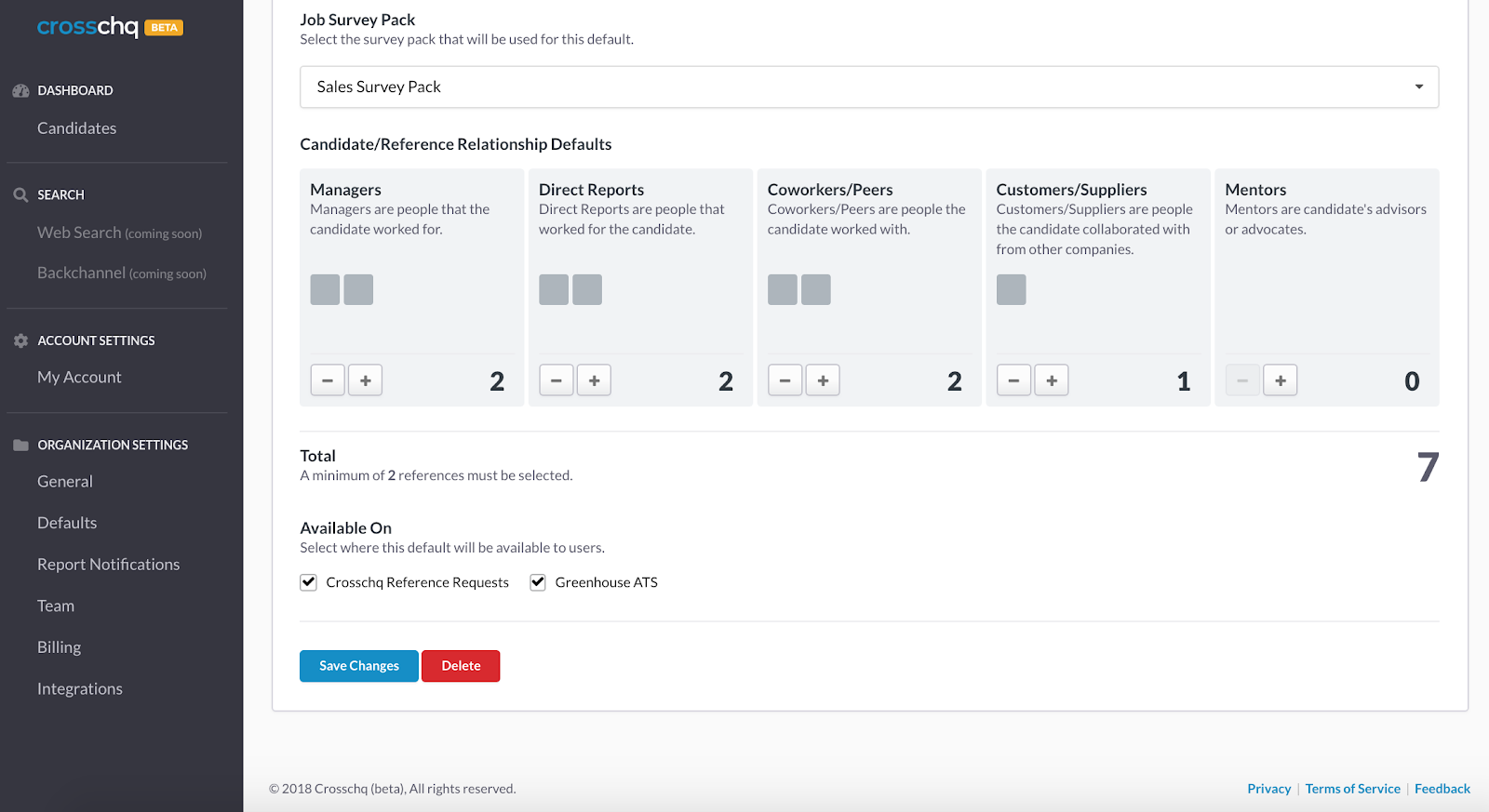 Then you will want to log on to the Greenhouse platform and create a new job. In order to send a candidate through the Crosschq process, you will want to add Crosschq as a stage within the new job template which will replace the traditional reference check stage. Candidates applying for this job will be sent through all of the listed stages including your new Crosschq stage.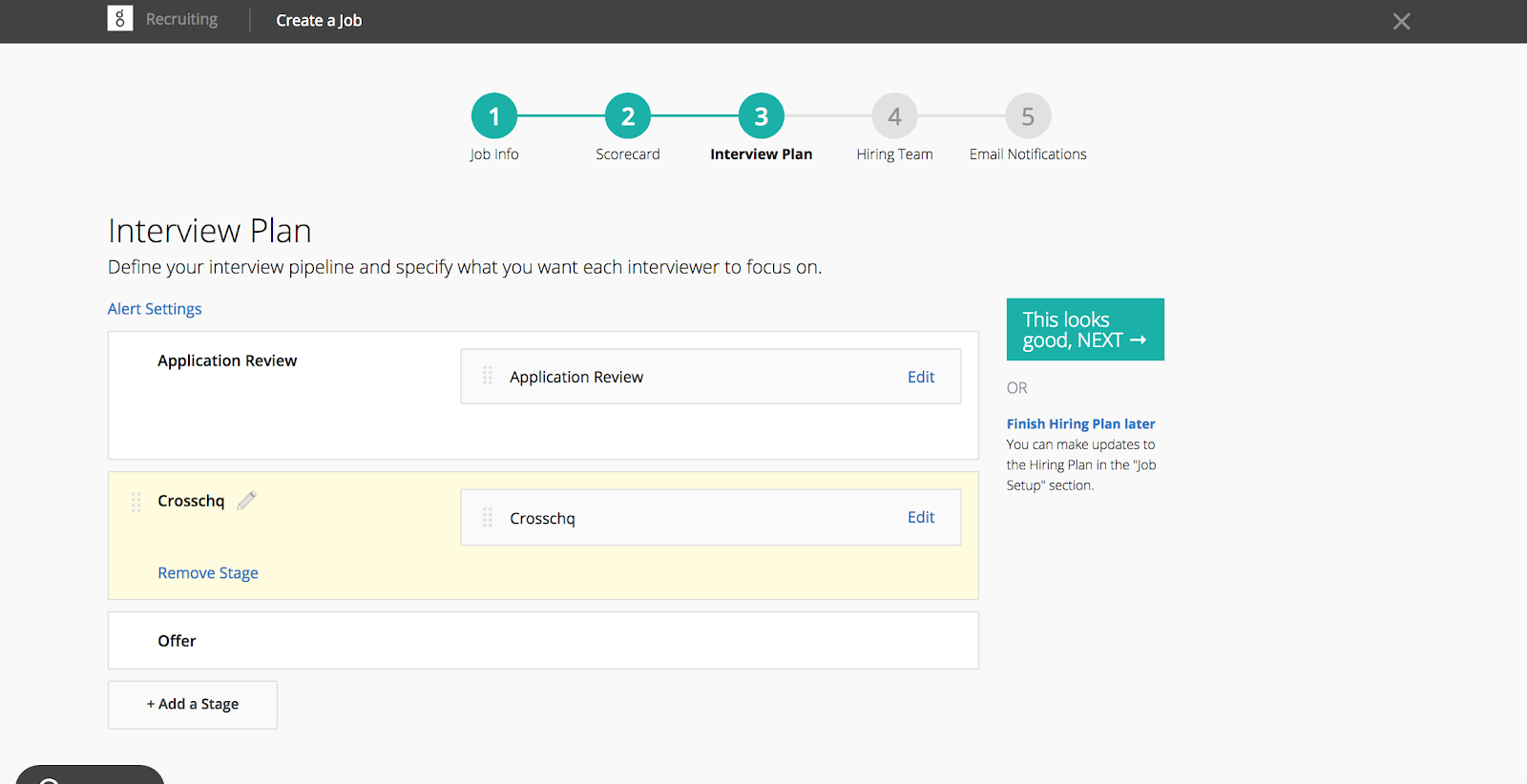 Once you have a candidate applying for this job, you will want to click into the Crosschq stage. Make sure to provide the candidate's email and select which type of survey applies to the job the candidate is applying for and that you would like their references to fill out. Select the send test button, and the candidate will receive an email to initiate their Crosschq process.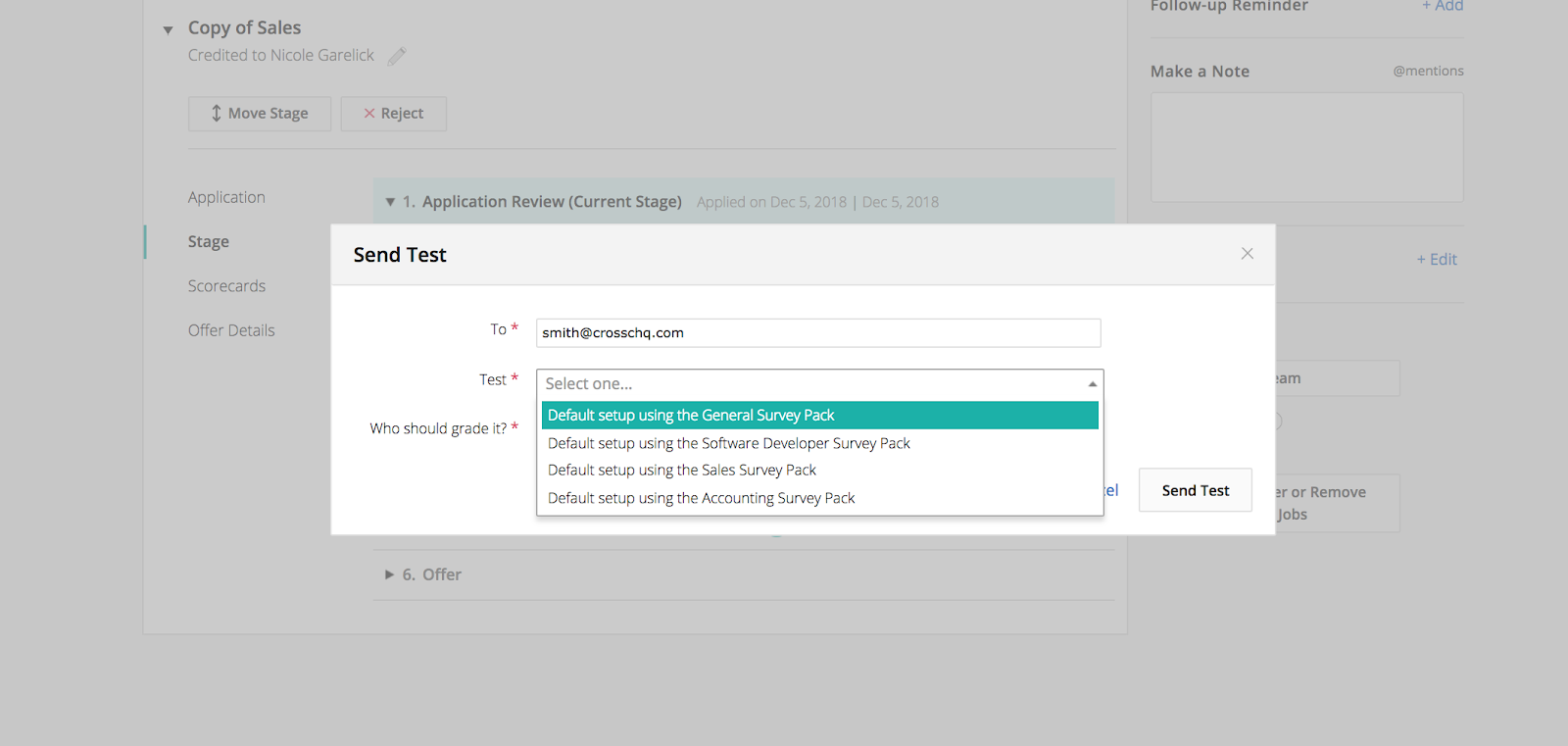 Once the candidate has filled out their self assessment, and all of their references have responded to the surveys, the report will be available for viewing within the Greenhouse platform. Here you can see the candidate has received their overall Crosschq score and has completed the process.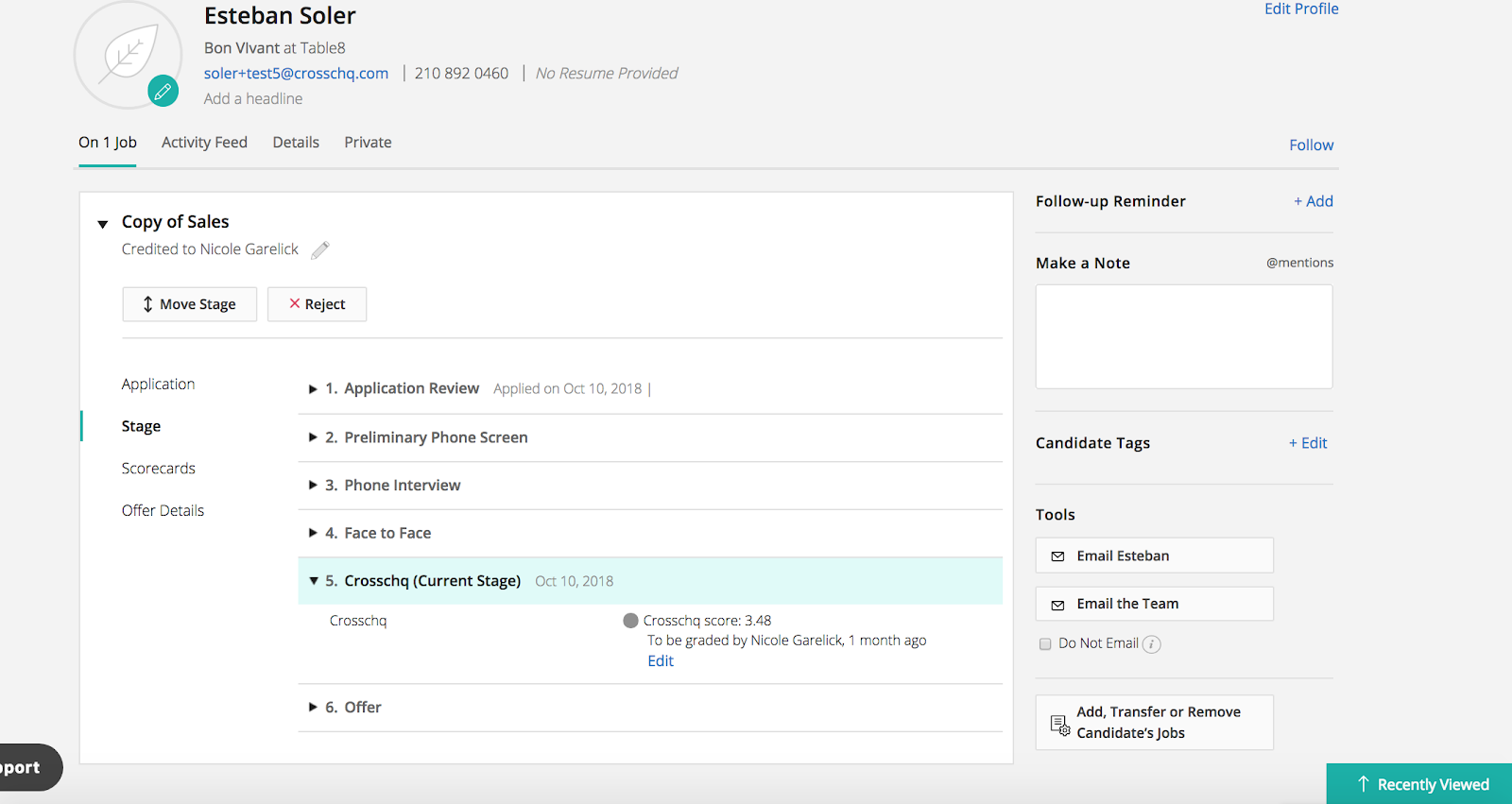 If you click into the Crosschq stage, you can click the View Report link to be taken directly to the candidate's report.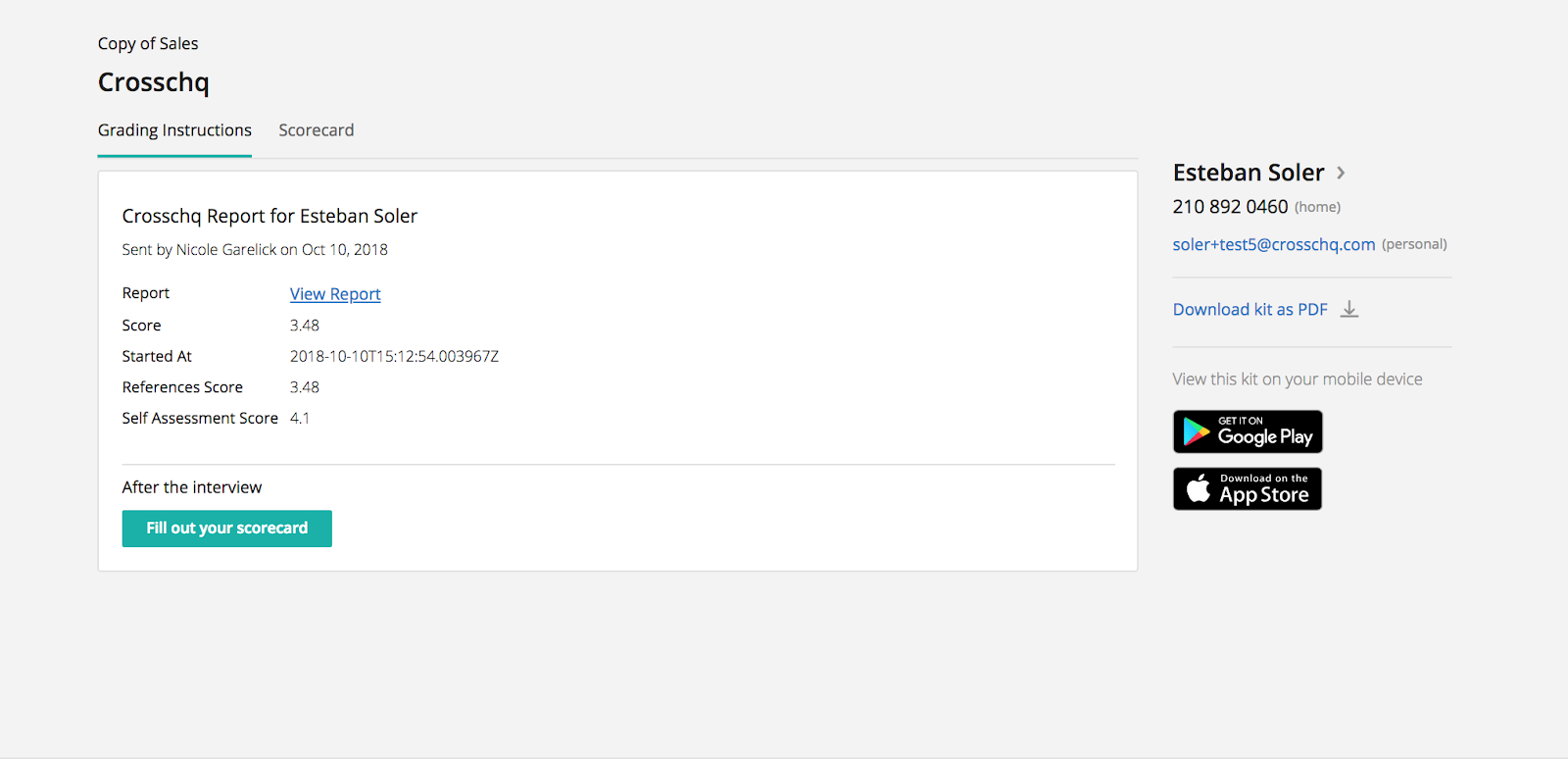 That's it you're done! If you have any questions, be sure to email support@crosschq.com.