Permissions: Basic users and above who can manage and configure webhooks
Product tier: Available for all subscription tiers
A partner can send candidates directly to your Greenhouse Recruiting organization using the Ingestion API. To set up this integration, you'll need to create an Ingestion API key and send it to the partner.
Check out our partner documentation for more information on a specific integration.
Note: Some partners create ingestion integration using oAuth (a more advanced and custom integration) and may not use the standard setup steps listed below. Make sure to consult the partner's documentation on the Greenhouse support site for details on a specific integration.
Create a Candidate Ingestion API key for a partner
Note: To complete these steps, you must have the developer permission Can manage ALL organization's API Credentials.
A Site Admin with the user-specific permission Can edit another user's advanced permissions can update your account. Click here for more information on updating permissions.
Click on the Configure icon

and select Dev Center on the left side of the page.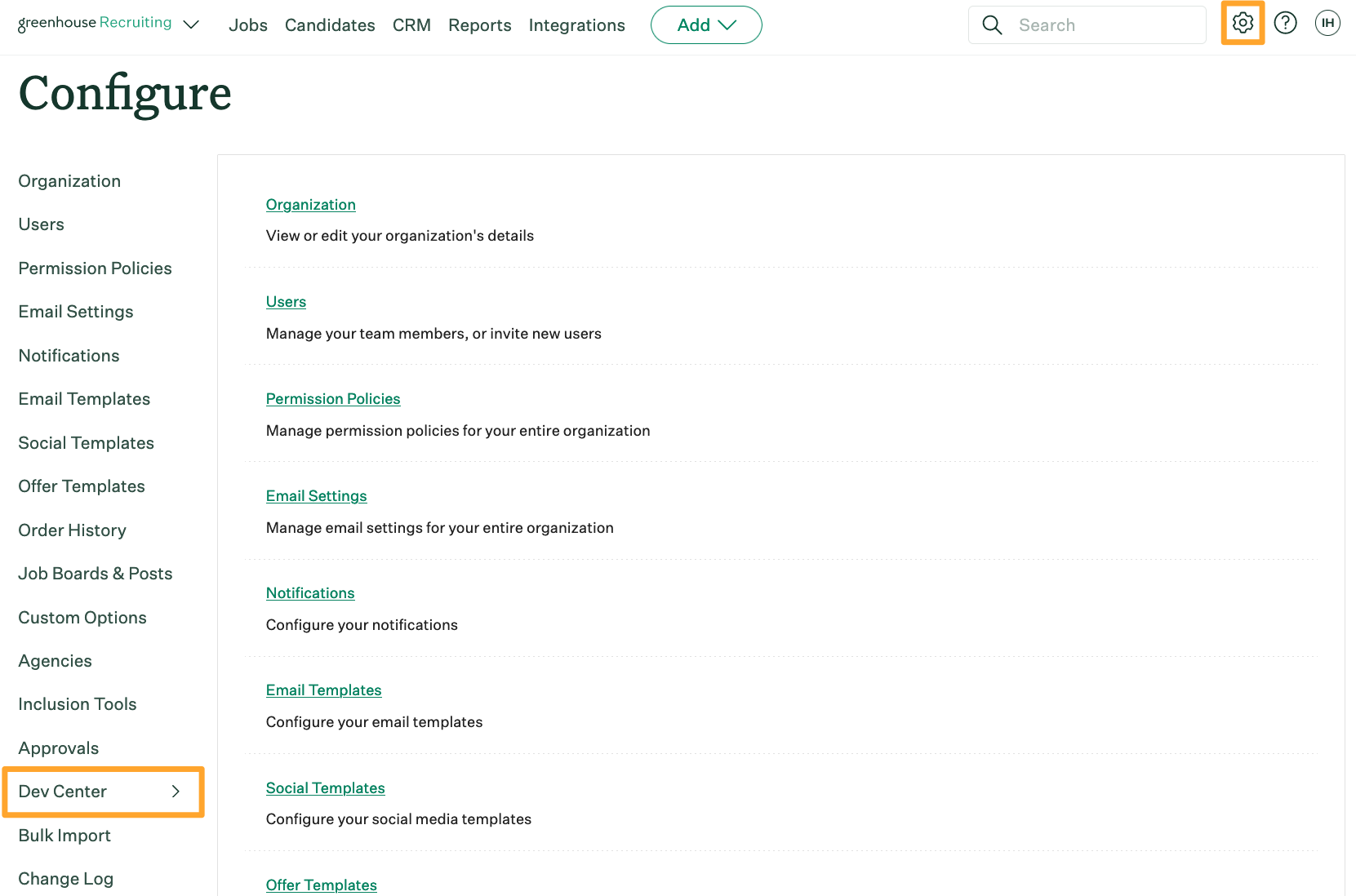 Select API Credential Management in the Dev Center.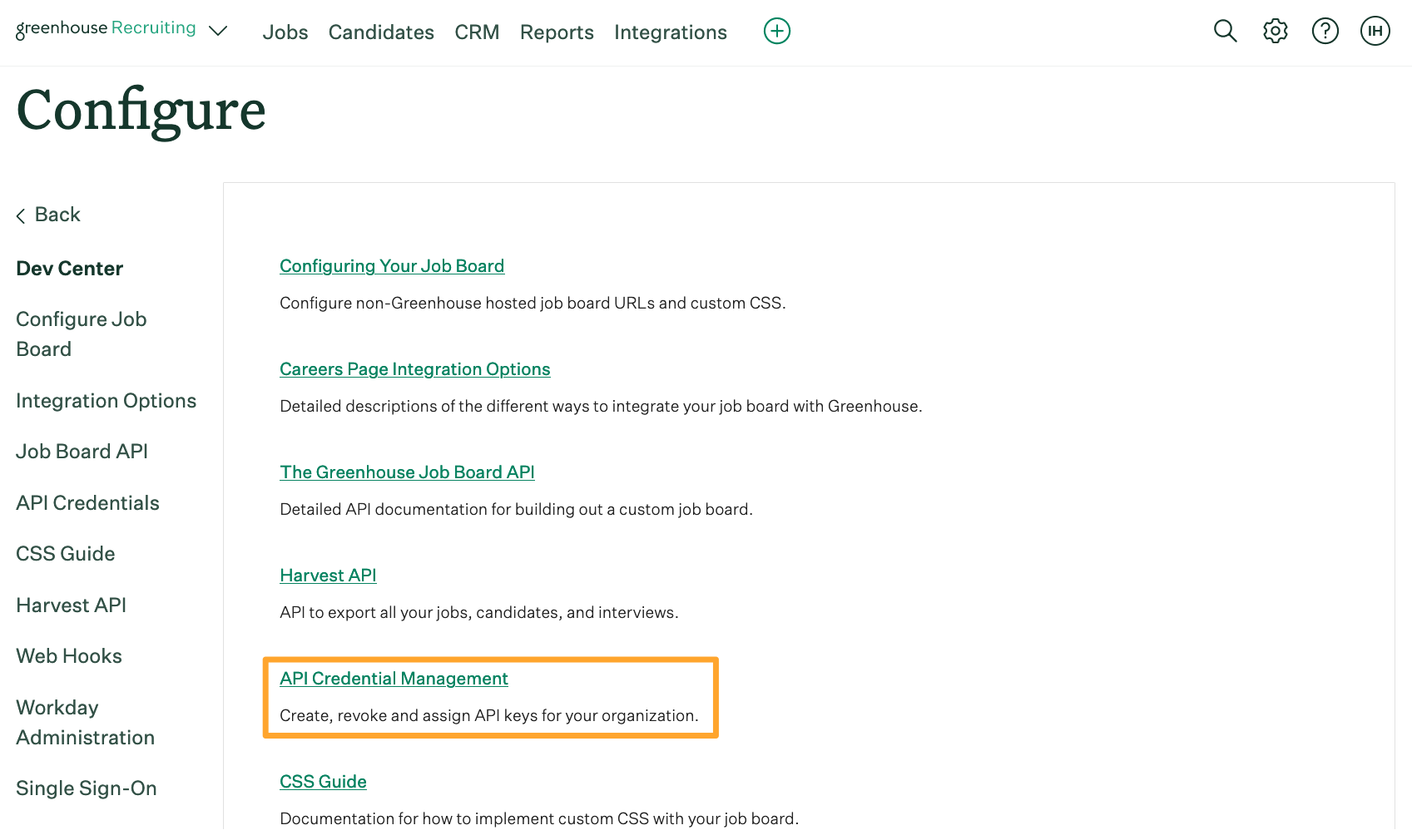 From the API Credential Management page, click Create New API Key to generate the API key for the partner.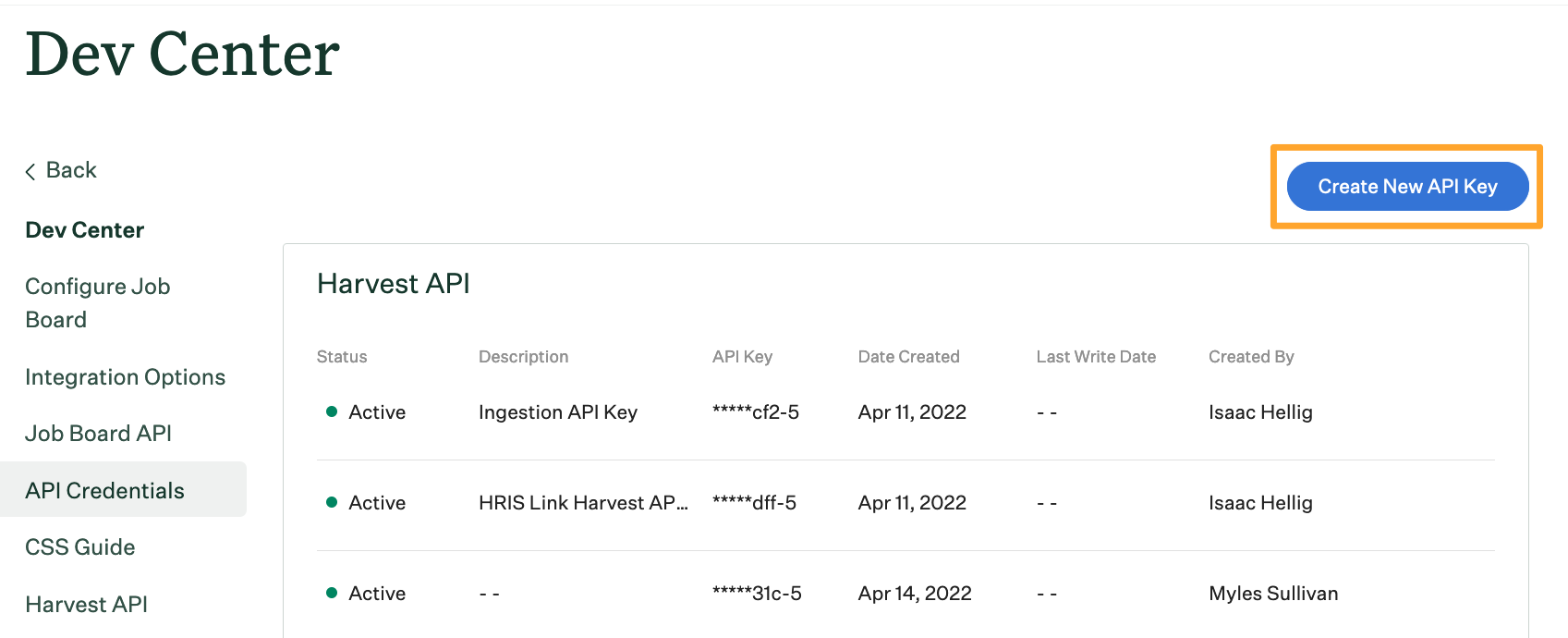 Select Candidate Ingestion and enter a description in the Create New Credential window. Select the correct Partner from the dropdown menu.
When you finish, click Create.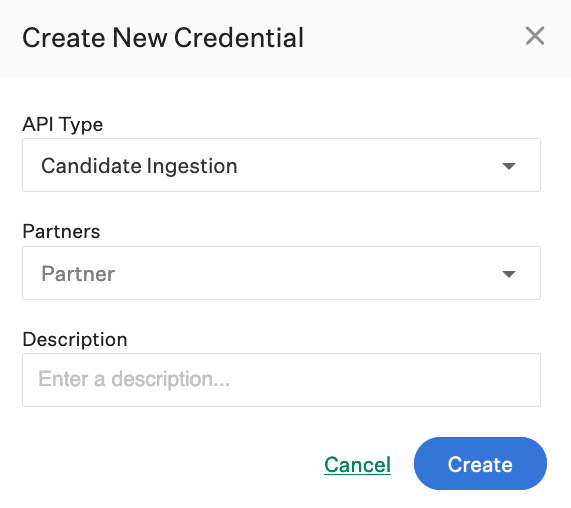 Click Copy to save the API key to your clipboard. You'll need to provide this to the partner for them to finish the integration.
Note: Make sure to store the API key in a secure location to provide to the partner in the next step.
Each key is unique, and for security purposes, you won't be able to view it after it has been generated on this window.
If you lose the API key, you'll need to generate a new one and provide it to the partner.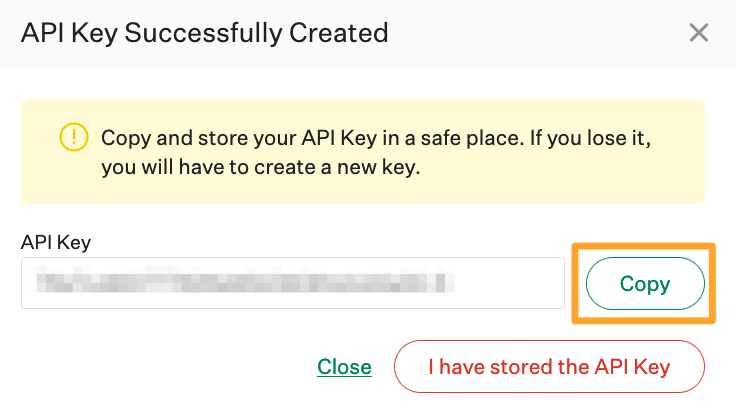 When you've copied the API key, click I have stored the API key.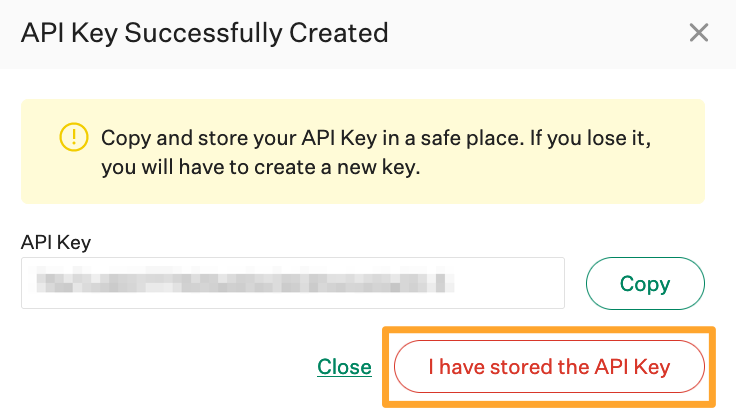 Provide your Candidate Ingestion API key to the partner so they can set up the integration.