Permissions: Basic users and above who can manage and configure webhooks
Product tier: Available for all subscription tiers
When configuring a partner integration in Greenhouse Recruiting, you may have to create a webhook to get the integration to work. This topic will give a brief overview of creating a webhook specifically for a partner's integration.
If you want more information about Greenhouse webhooks in general, read more here.
Retrieve the partner's endpoint URL and secret key
To enable a webhook integration with Greenhouse Recruiting, you'll need the partner's Endpoint URL and Secret Key.
This information is located in the partner's documentation.
Add webhooks to Greenhouse Recruiting
Note: To finish this step, you'll need the developer permission manage and configure webhooks.
A Site Admin with the user-specific permission Can edit another user's advanced permissions can update your account. Click here for more information on updating permissions.
Navigate to the Web Hooks page in the Dev Center. (Configure icon

> Dev Center > Web Hooks > Web Hooks)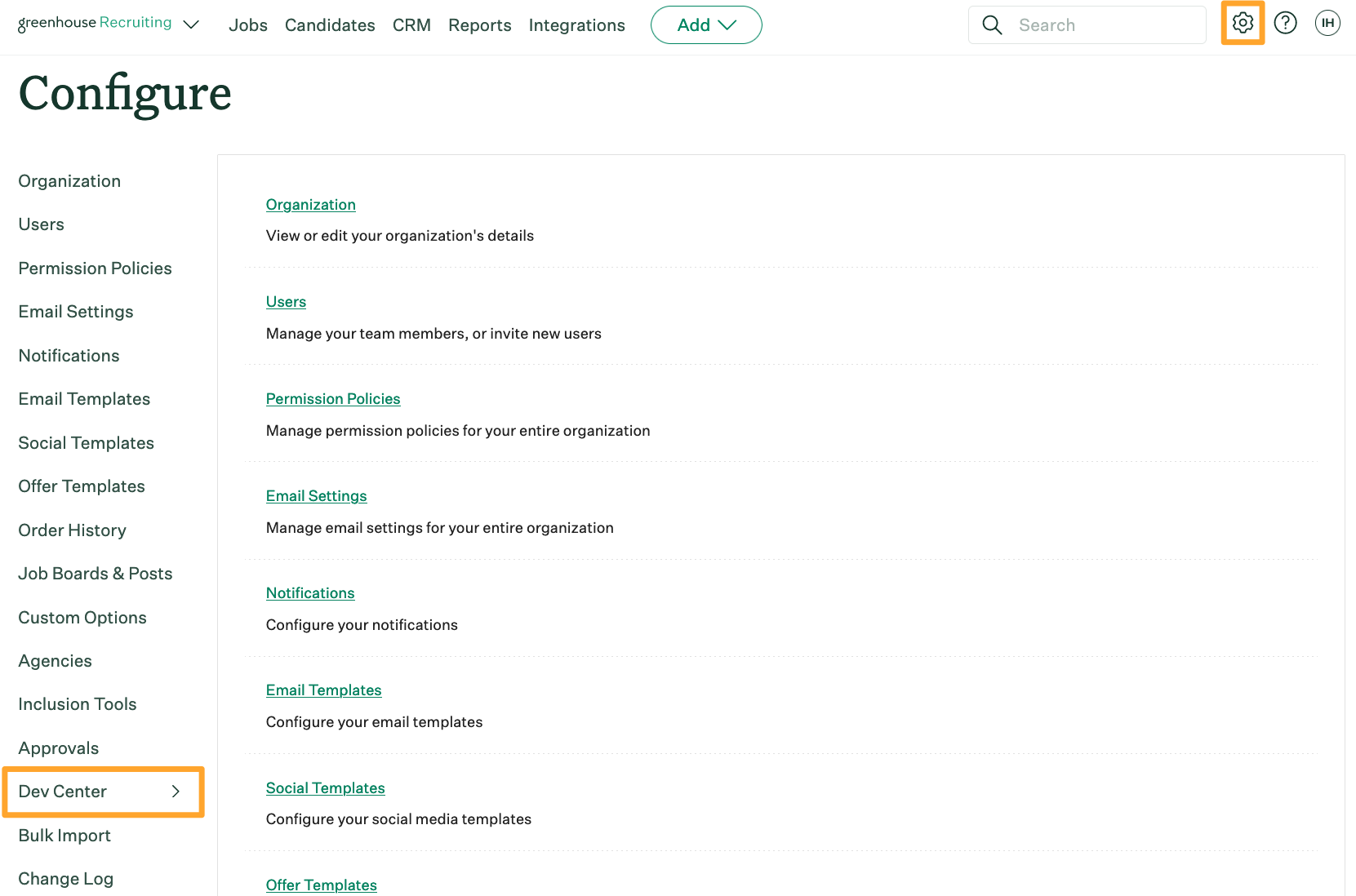 Enter the Name, When, Endpoint URL and Secret Key into the available fields. This information is specific to each partner and is included in their partnership documentation.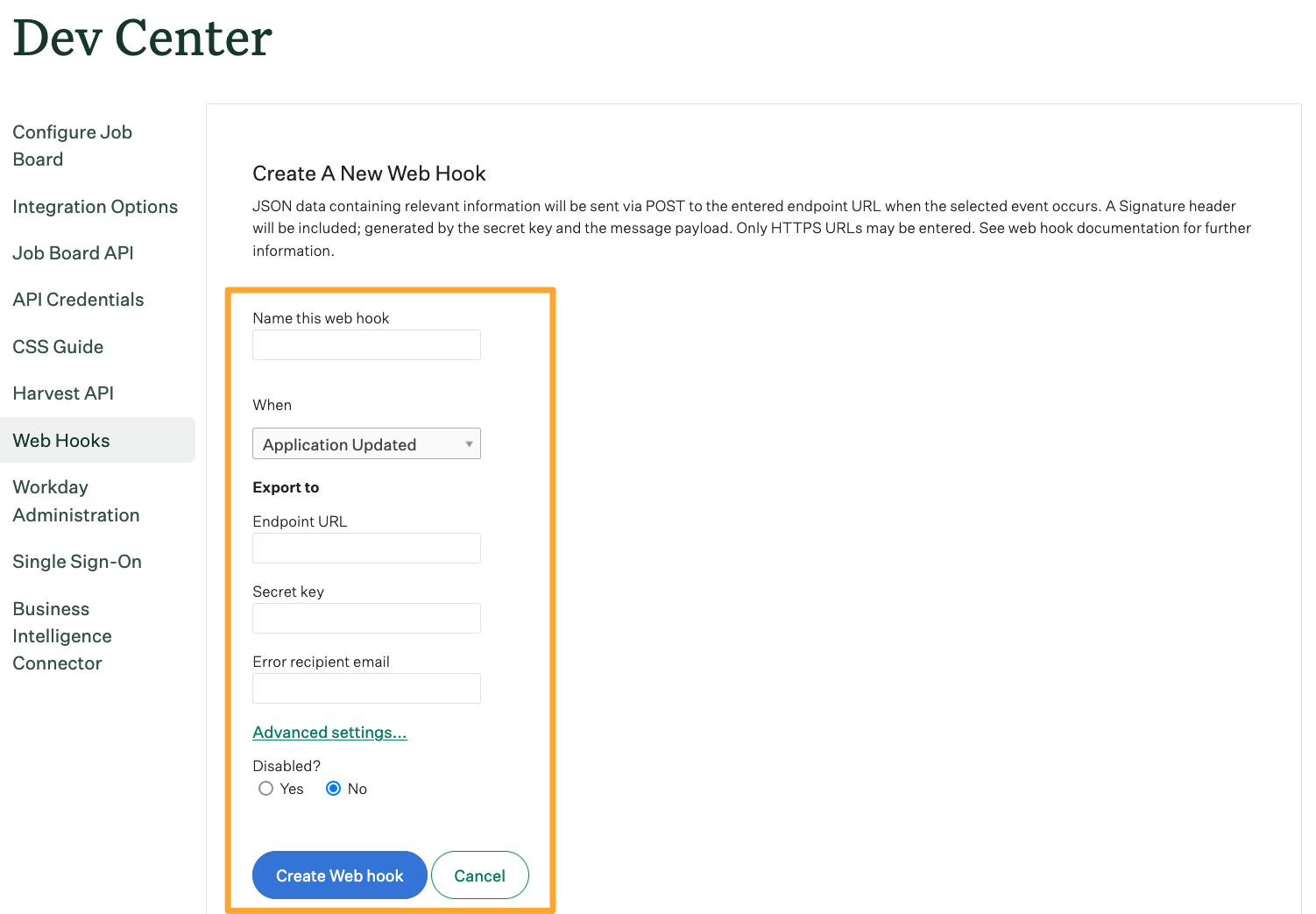 When you finish, click Create Web hook. You can repeat this process if a partner requires more than one webhook for their integration.