Permissions: Site Admin
Product tier: Available to all subscription tiers
The specific steps of a structured interview process are dependent on the goals, resources, and needs of an organization. To this end, Greenhouse Recruiting allows your organization to customize which steps will be included in the default new job setup flow to best suit your needs.
Note: The steps you select will appear as sequential steps when creating a new job.
To configure your organization's job setup flow, click on the Configure icon

in the upper right-hand corner and navigate to Custom Options on the left-hand panel.
From the Custom Options page, click Configure Job Setup Flow.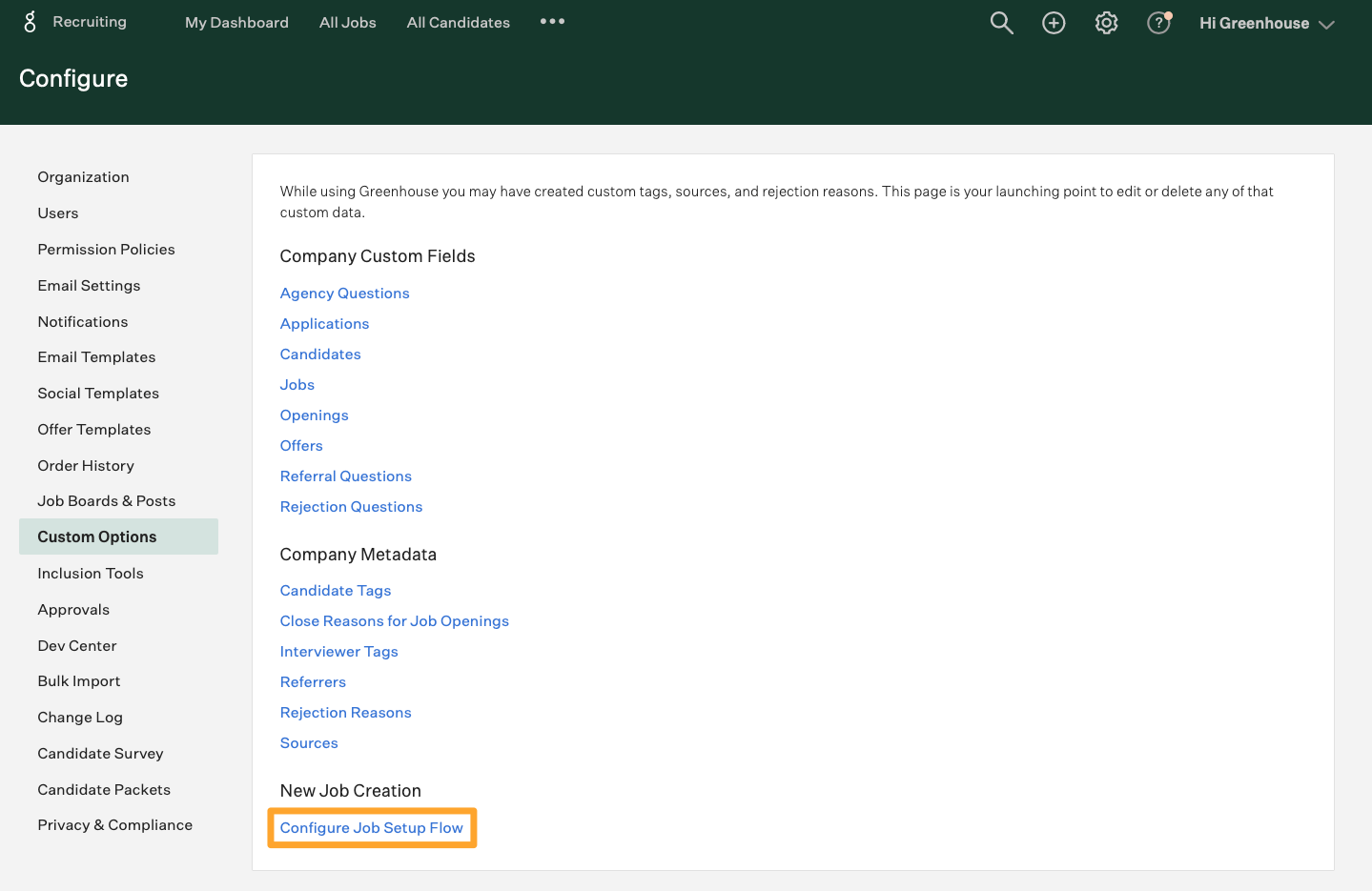 From the Configure Job Setup Flow page, you can select the steps you want included in your job setup flow.
While Job Info is always required, you can add or remove as many of the other steps as you'd like.
Note: A user can always skip these steps when initially creating a job and come back to them later.
For your convenience, we took the liberty to provide some recommendations on steps that should be included in the setup flow for all new jobs.
| | |
| --- | --- |
| Scorecard | Every job should have a set of criteria that each candidate is compared against. Click here to learn more about configuring a well-rounded scorecard. |
| Interview Plan | Create a consistent process for candidates to go through and develop interview kits to prepare interviewers and collect useful feedback. Learn more about customizing interview plans here. |
| Hiring Team | Determine who will be a part of the hiring team. Assign both roles (Hiring Manager, Recruiter, etc) and permissions (Interviewer, Job Admin) to the job. |
| Job Post | Once you figure out what attributes you're looking for, how you're going to uncover those attributes in candidates and who is going to uncover them, you'll need to get some candidates! This is where the Job Post comes in and is actually the only aspect of the job that will be externally-facing. |
| Email Notifications | Finally, for those of us who want updates every step of the way, there are plenty of email notifications to set up! |
When you have finished, click Save.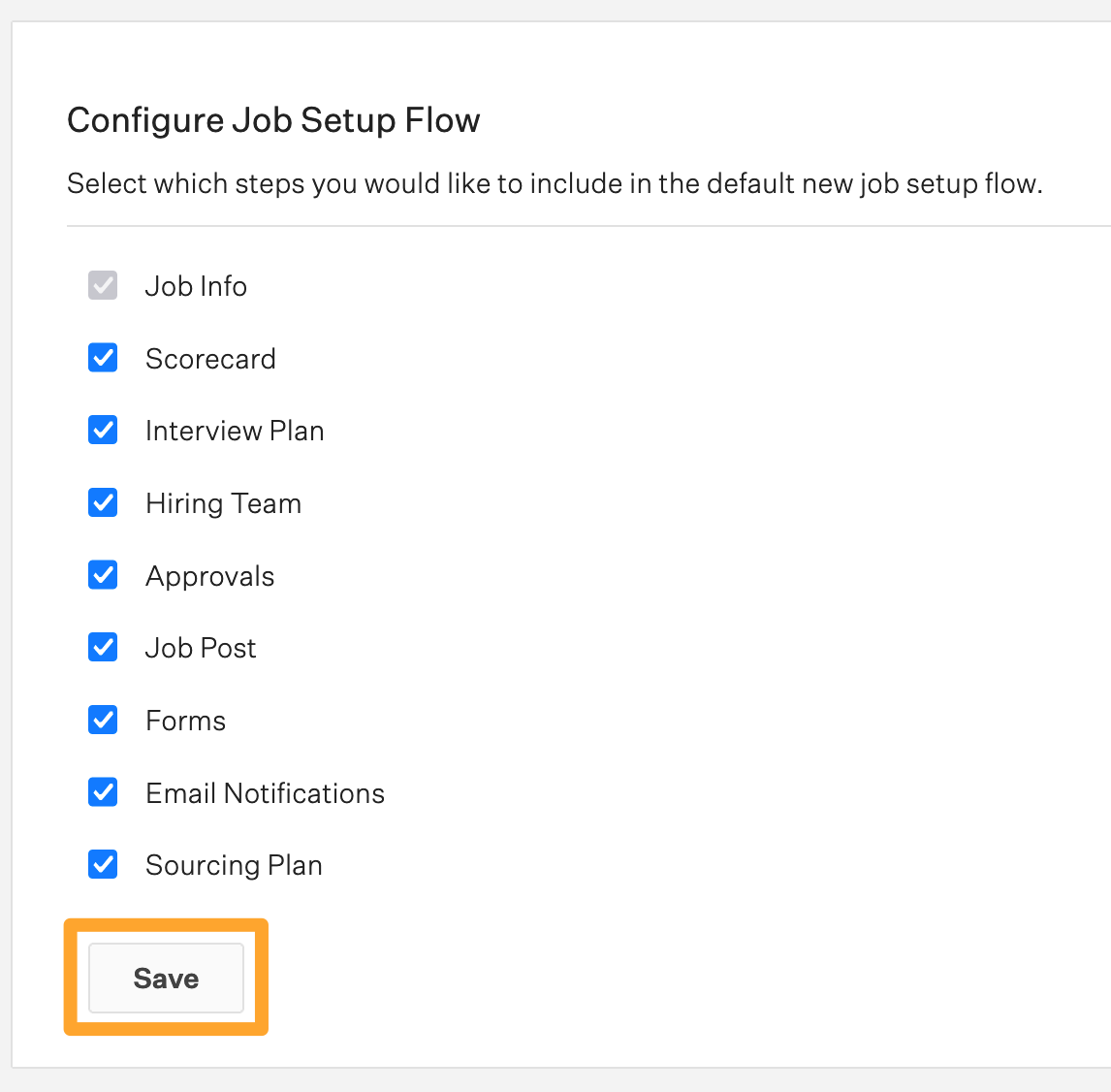 Note: The Forms step on the job setup flow is only available to Advanced and Expert tier subscription customers.
We typically recommend setting up Approvals that apply to all new jobs created in a certain Office and/or Department. This way, jobs do not slip through the cracks without being approved.
Once saved, any new jobs you create will include the steps you have selected!