The Greenhouse Recruiting dashboard surfaces tasks across all jobs in a centralized location and helps you find the information most relevant to your role.
To further customize your dashboard, you can show or hide different sections and change the order in which they appear. This allows you to curate your experience to focus on your most important tasks while having control over what you see when logging into Greenhouse Recruiting.
Note: Users with Basic access are unable to personalize their Dashboards.
Personalize your dashboard
Scroll to the bottom of the page and click Personalize Dashboard on the right side of the page.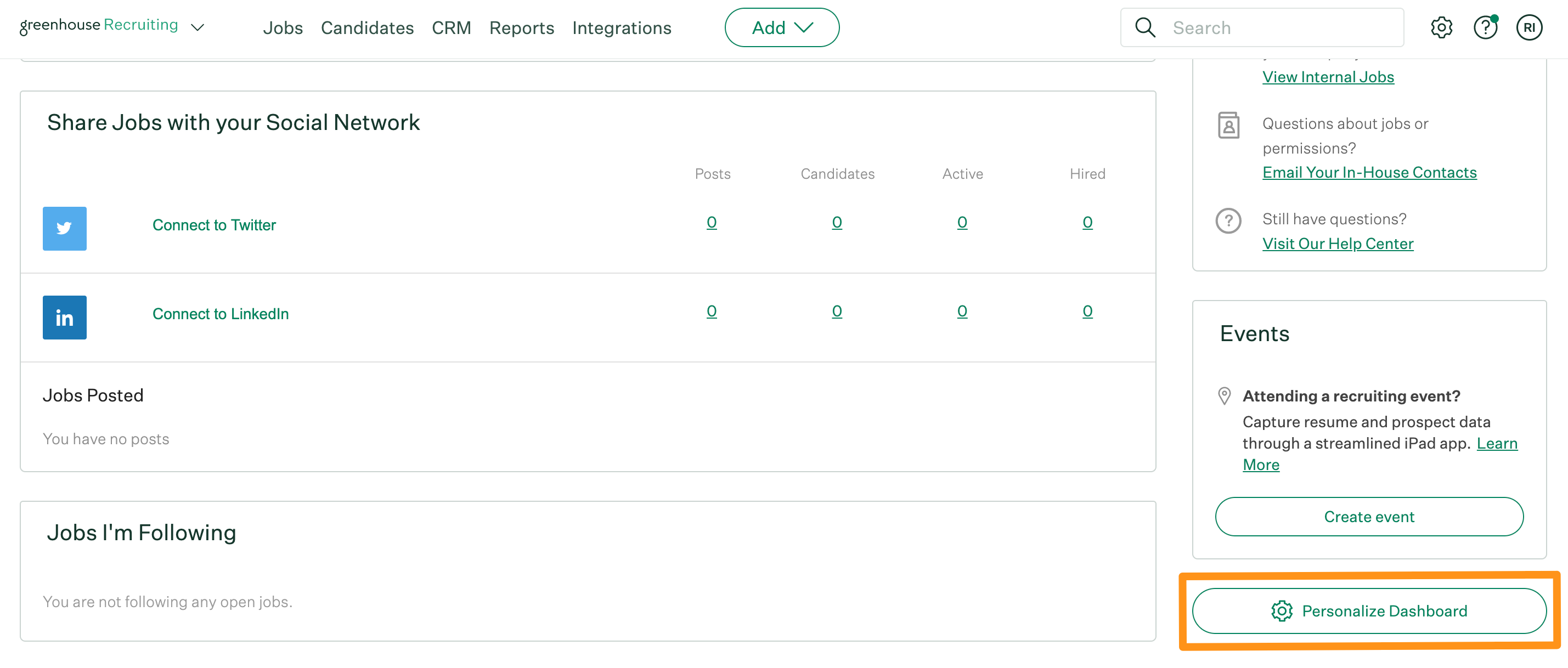 By default, all tiles you have permission to view are shown on your dashboard. Hover over the checkmark icon on a tile and click the X to hide it. This tile will no longer appear on your Dashboard.
Note: Tiles cannot be moved between the main view and right panel.

To show a hidden tile, click the + icon inline with the tile to add it to your dashboard.

To change the order in which the tiles appear on your dashboard, drag and drop each tile to a new position within its section.
When finished, click Save to apply the changes and return to your Greenhouse Recruiting homepage.