Permissions: –
Product tier: Available for Advanced and Expert subscription tiers
The internal job board tile on your Greenhouse Recruiting dashboard displays the most recent jobs posted to your organization's internal job board.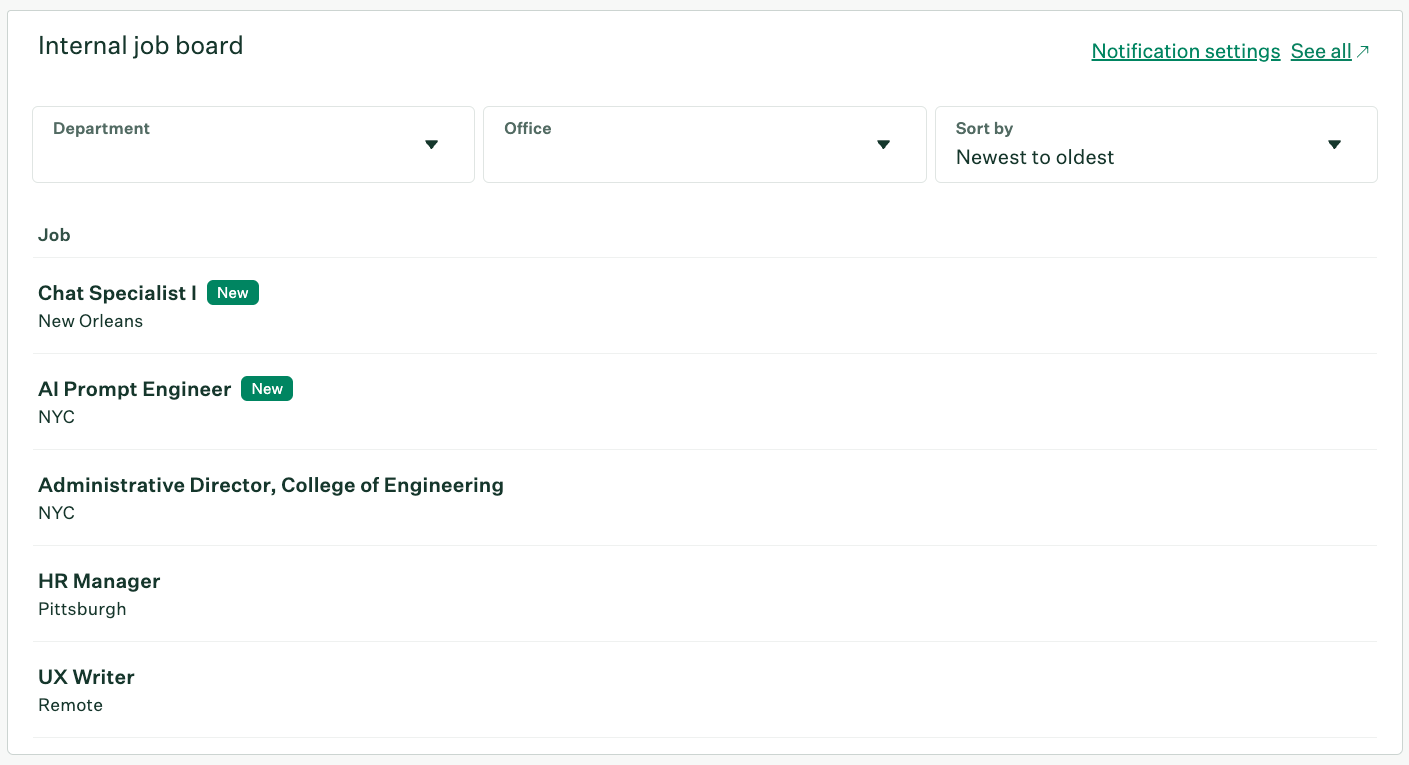 You can use it to open a job post, open the internal job board, and set up email notifications to be alerted about new jobs.
Internal job board tile overview
By default, the internal job board tile displays the five most recent jobs posted to your internal job board.
To open a job post, click a job listed in the tile.
To see all jobs posted to your organization's internal job board, click See all in the top right corner of the tile.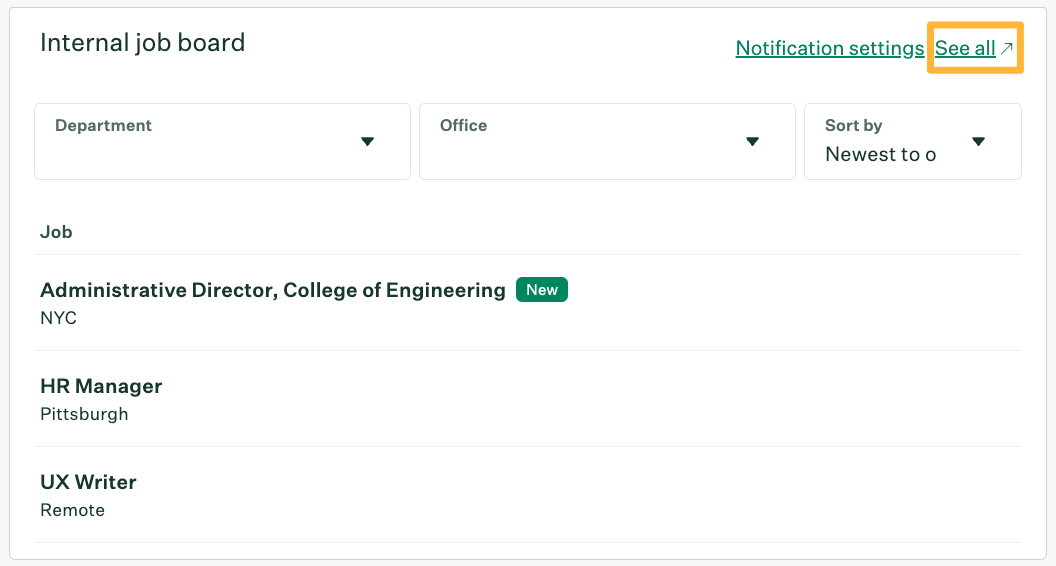 Jobs that were posted within the past seven days are automatically flagged as New.

Site Admins can configure the tile to display each job's hiring manager and recruiter.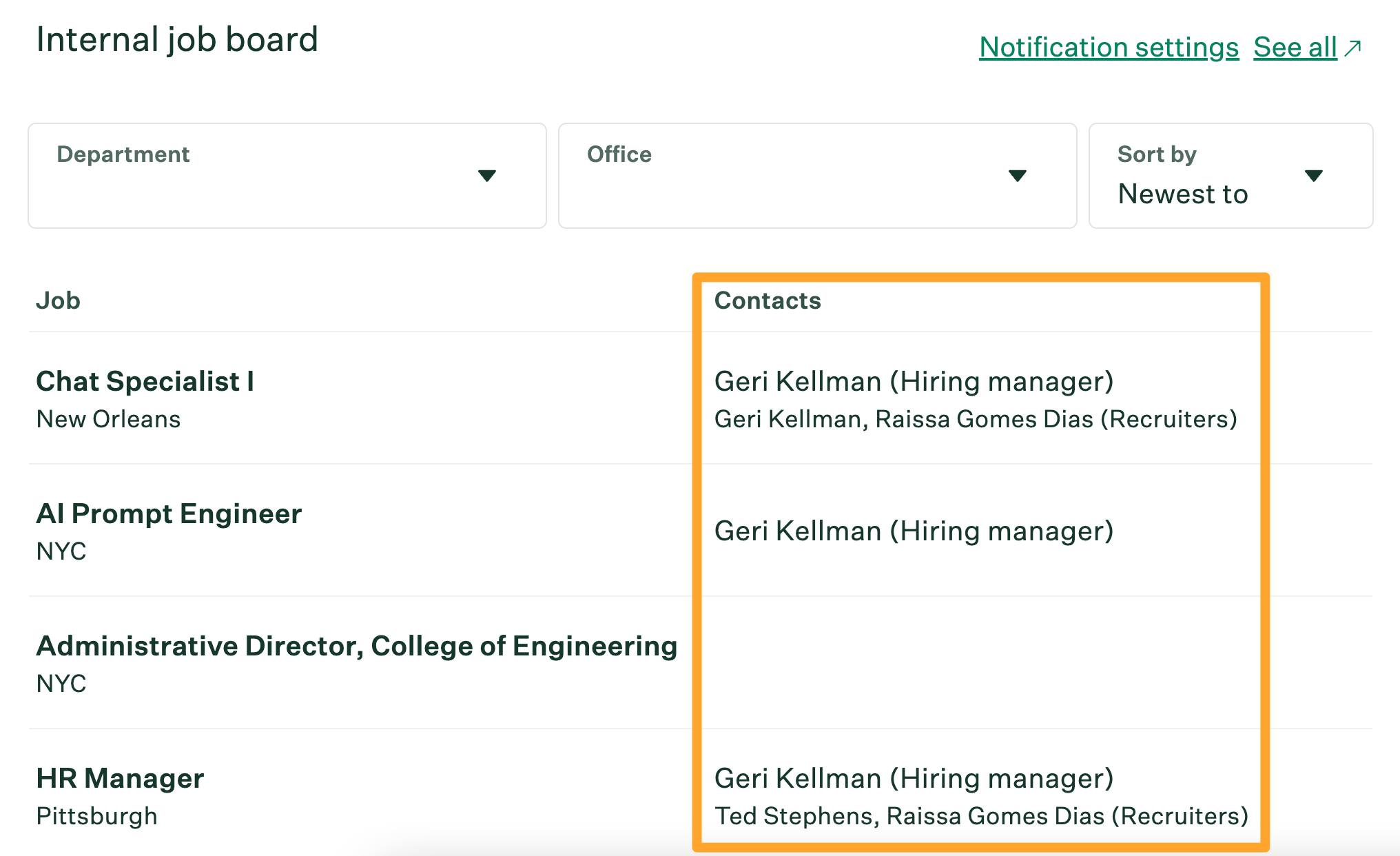 To move or hide the tile from your dashboard, use the Personalize Dashboard tool.
Note: Users with Basic access are unable to personalize their Dashboards.
Filter by department or office
By default, jobs from all departments and offices are shown in the tile.
If you're only interested in specific jobs, you can narrow what's shown using the Department and Office dropdown menus. Select the departments and/or offices whose jobs you want to see.
To remove one selection, click the X beside the entry.

To clear all selections, click the X beside the drop down arrow.

Turn on email notifications
An email containing new job posts is sent every Monday to those who turn on notifications.
To turn on notifications, go to the Internal job board tile and click Notification settings.
In the window that opens, click the toggle to turn on email notifications.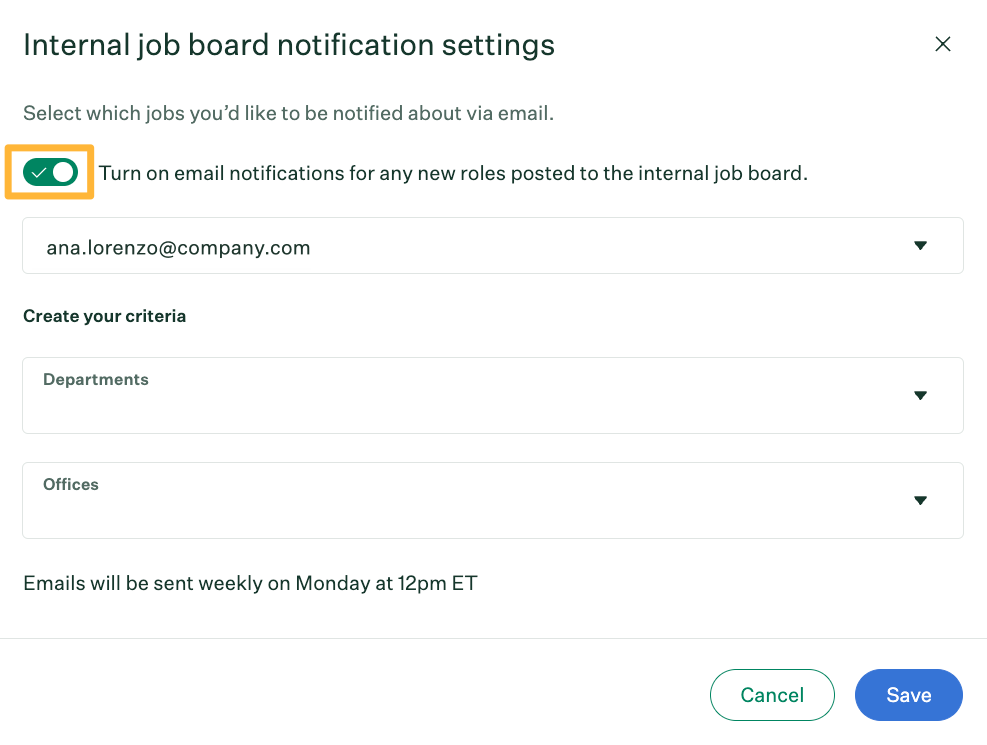 By default, your weekly digest email will contain all new jobs.
If you only want to be notified about new jobs in select departments or offices, make your selections from the dropdown menus. You can choose as many department or office options as you'd like.

When finished, click Save.
Additional resources