Permissions: Basic users and above
Product tier: Available for all subscription tiers
Primary in-house contacts are specified users in your organization who should be contacted to update your user-specific permissions or to answer internal recruiting process questions.
You can find your in-house contacts by clicking Email your in-house contacts in the Helpful Links section of your Dashboard.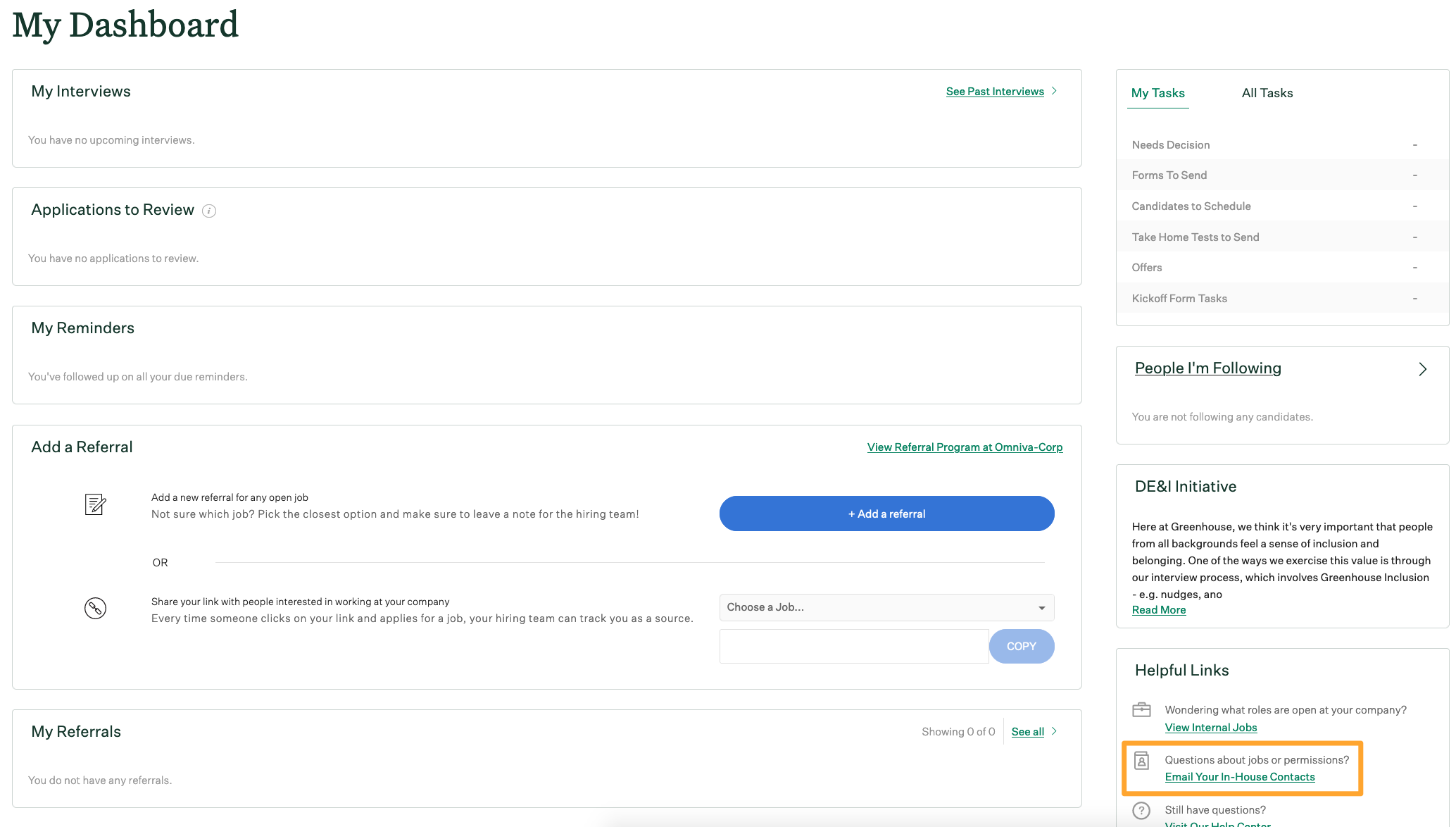 The next page lists any office with an assigned in-house contact with their respective email address.