A job's requisition ID (req ID) allows your organization to identify and track a job based on alphanumeric naming conventions unique to your company's internal processes. Req IDs can be assigned manually on new and existing jobs, or can be auto-generated by Greenhouse Recruiting.
In this article, we focus on auto-generated req IDs and will cover:
Generate requisition ID for a new job
To generate requisition IDs for a new job, click the Add icon

in the upper right-hand corner and select Create a Job from the dropdown menu.

Choose a starting point to create a new job.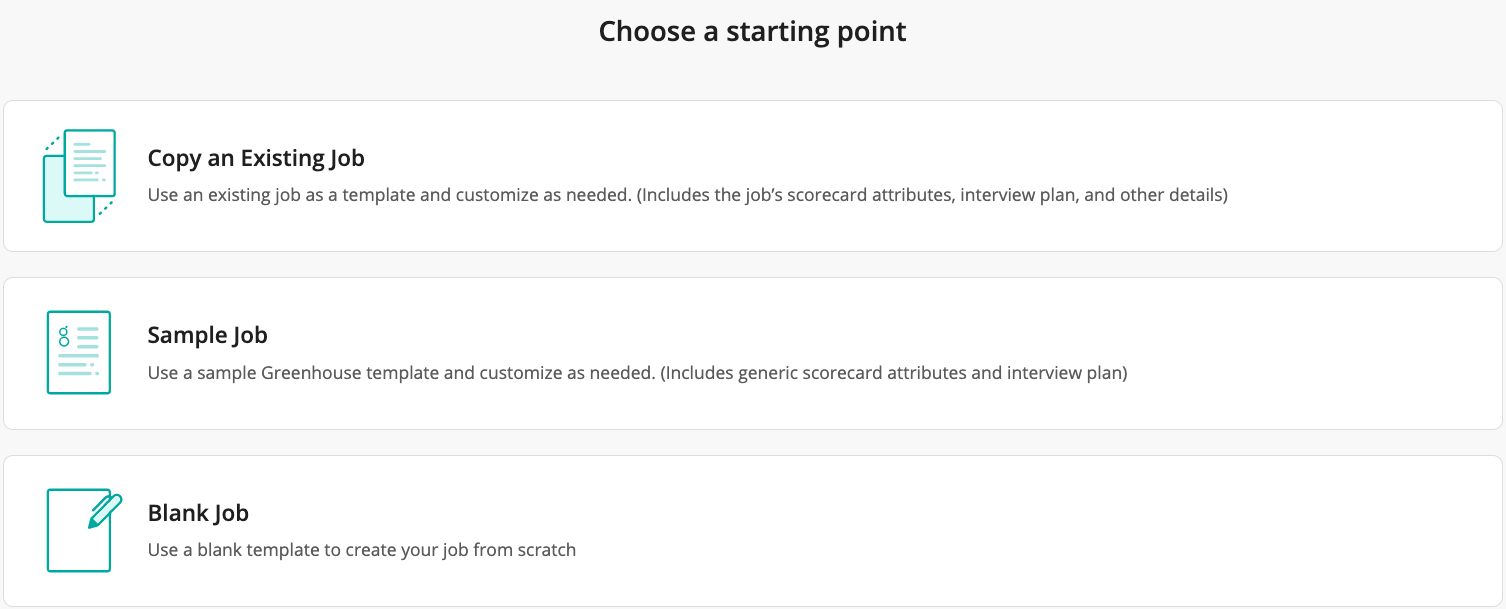 From the subsequent page, navigate to the Job Info panel and fill in any necessary details in the appropriate fields. In the Requisition ID field, input a value manually or click Generate Requisition ID. If a user clicks Generate Requisition ID, the ID generated is based on the next sequential number as determined by the requisition ID counter.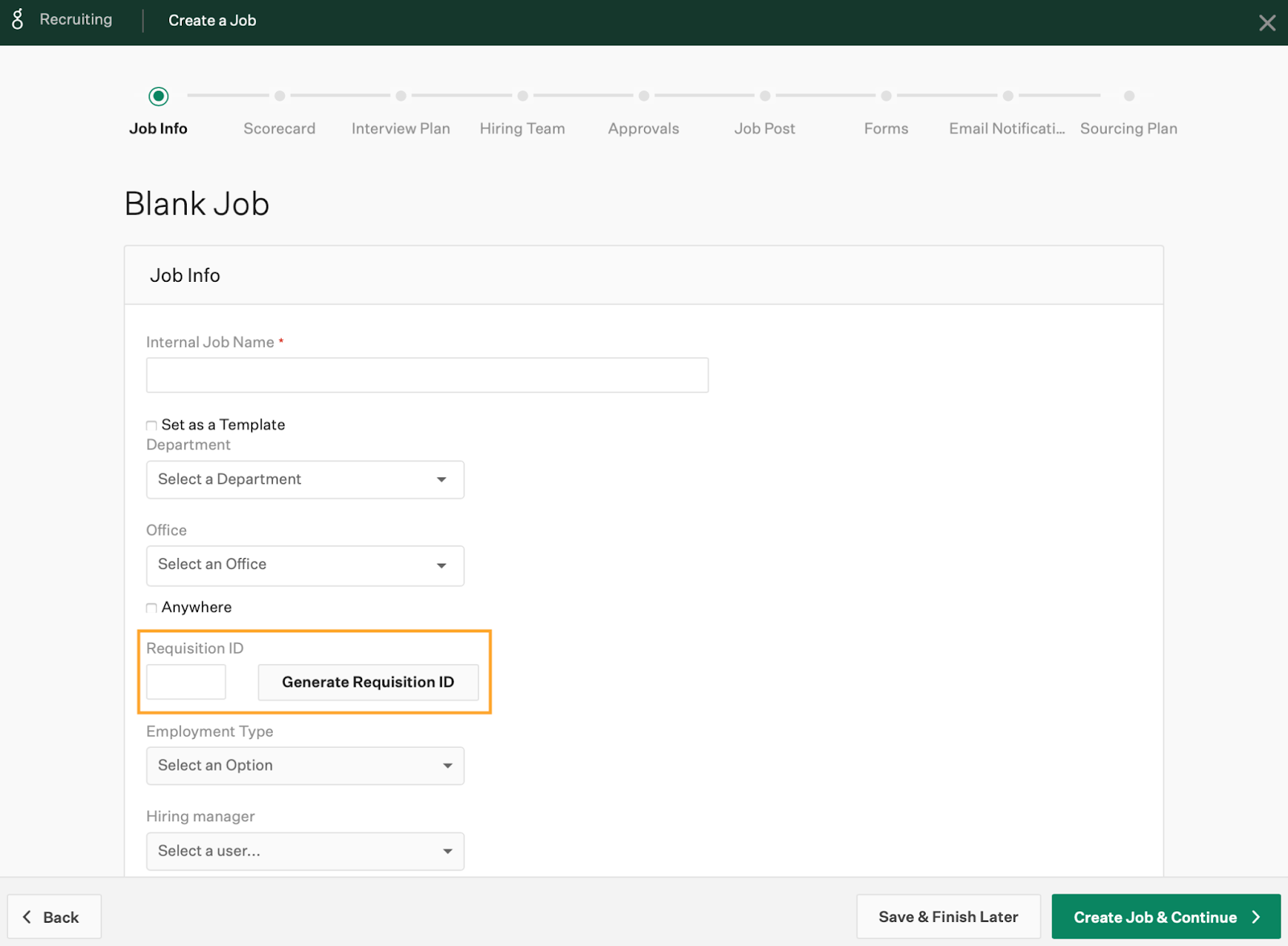 Note: Requisition IDs can also be added to existing jobs. To learn more about adding requisition IDs to existing jobs see the Additional resources section of this article.
Update requisition ID counter
Note: Only Site Admins can update the organization-level requisition ID counter.
To edit or reset the next sequential number generated for requisition IDs, have a Site Admin click the Configure

icon in the upper-right corner, then navigate to Organization on the left panel.

In the Next Requisition ID field, click the Edit icon

and use the subsequent text box to update the requisition ID counter.

Click Save when finished.
Note: Any numerical value can be used when manually resetting or updating the requisition ID counter, even if it is already in use on an existing job. If a future requisition ID is generated that matches an existing job, a warning is surfaced to the user creating or editing the job.
Additional resources
To learn more about using requisition IDs in Greenhouse Recruiting, please see the following articles: