Permissions: Job Admins, who can edit job info, and Site Admins
Product tier: Available for all subscription tiers
A job's Requisition ID (Req ID) allows your organization to identify and track a job based on alphanumeric naming conventions unique to your company's internal processes.
In Greenhouse Recruiting, the ability to update a job's Req ID depends on that job's approval process.
If your organization doesn't use a job approval process, you can simply update the ReqID on the Job Info tab for the job. (Job Dashboard > Job Setup > Job Info > Req ID)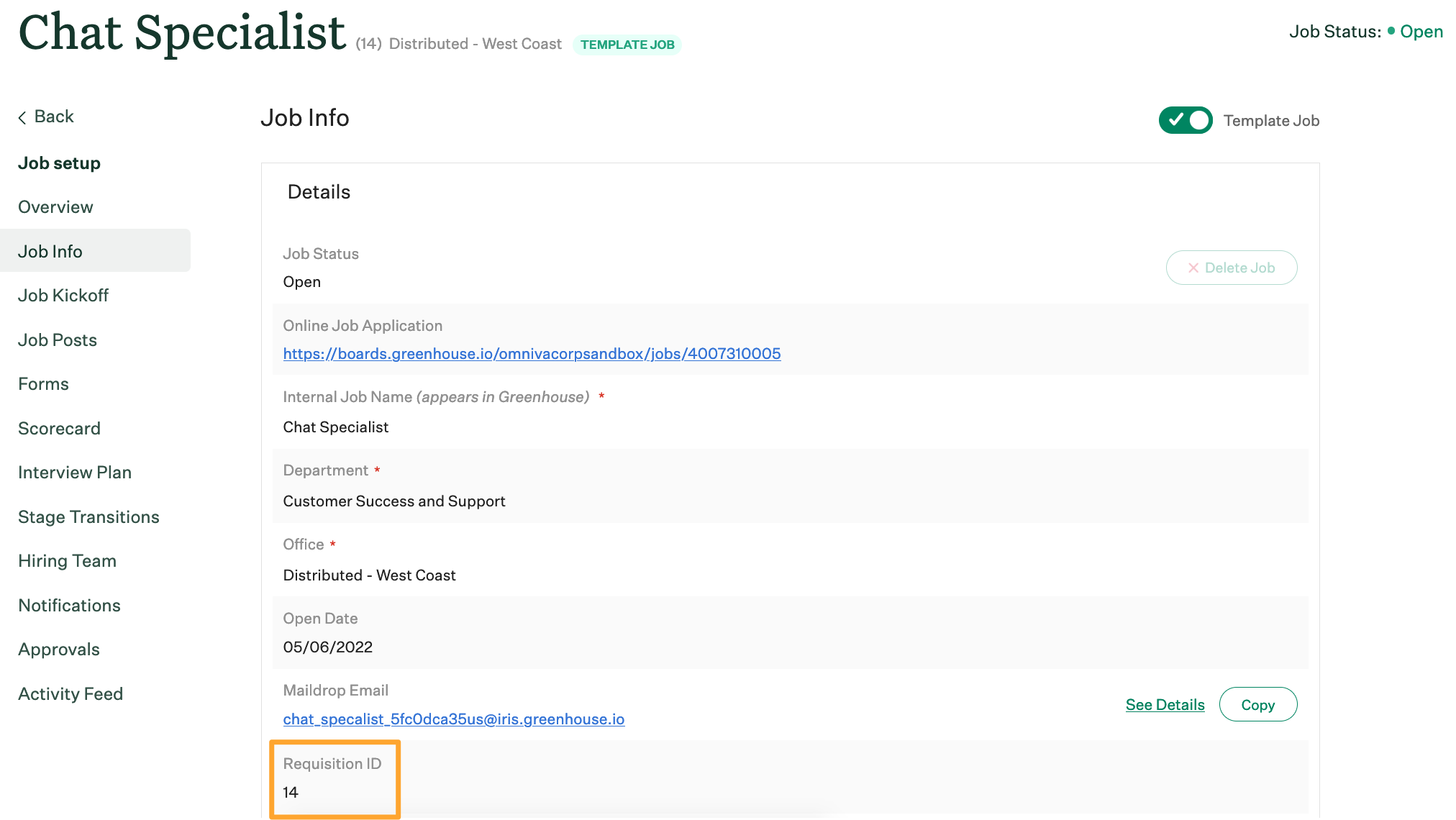 To edit the field, hover over the Req ID and click the Edit icon.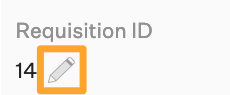 Enter your new Req ID and click Save Changes.
Additional topics
Edit requisition ID (Req ID) on a job with one-stage approval process
Edit requisition ID (Req ID) on a job with two-stage approval process