Permissions: Job Admins, who can edit job info, and Site Admins
Product tier: Available for Advanced and Expert subscription tiers
A job's Requisition ID (Req ID) allows your organization to identify and track a job based on alphanumeric naming conventions unique to your company's internal processes.
In Greenhouse Recruiting, the process to edit a job's Req ID depends on that job's approval process. In this article, we will cover how to edit the Req ID for a job with a configured one-stage job approval process.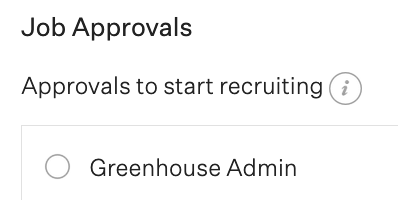 To edit the Req ID for an existing job, click Jobs from the navigation bar and select the job from the subsequent list > Click Job Setup on the left-hand panel > Navigate to Job Info.
Navigate to the Details panel and hover over Requisition ID. Click the Edit icon

.

Use the provided field to input a new Req ID for the job. Click Save Changes when finished.