Notes: In order to manage Tasks in your organization's Onboarding Plan, you will need to have Admin level permissions or above.
Manage administrative processes easily with assignable tasks for New Hires and members of your organization. In this article we will cover how to add new tasks and edit existing tasks within your Onboarding Plan.
To manage your Onboarding Plan's tasks, click on Settings from the navigational bar. Navigate to the Onboarding Plan header in the left-hand panel and click Tasks.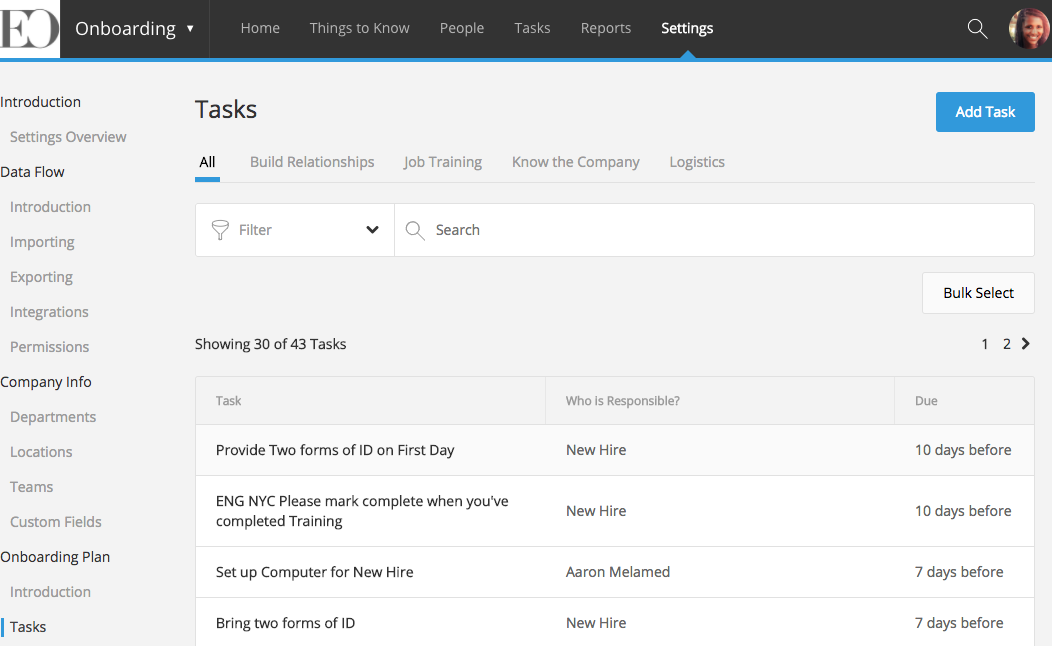 Add Tasks  
Click Add Task to add a new task to your Onboarding Plan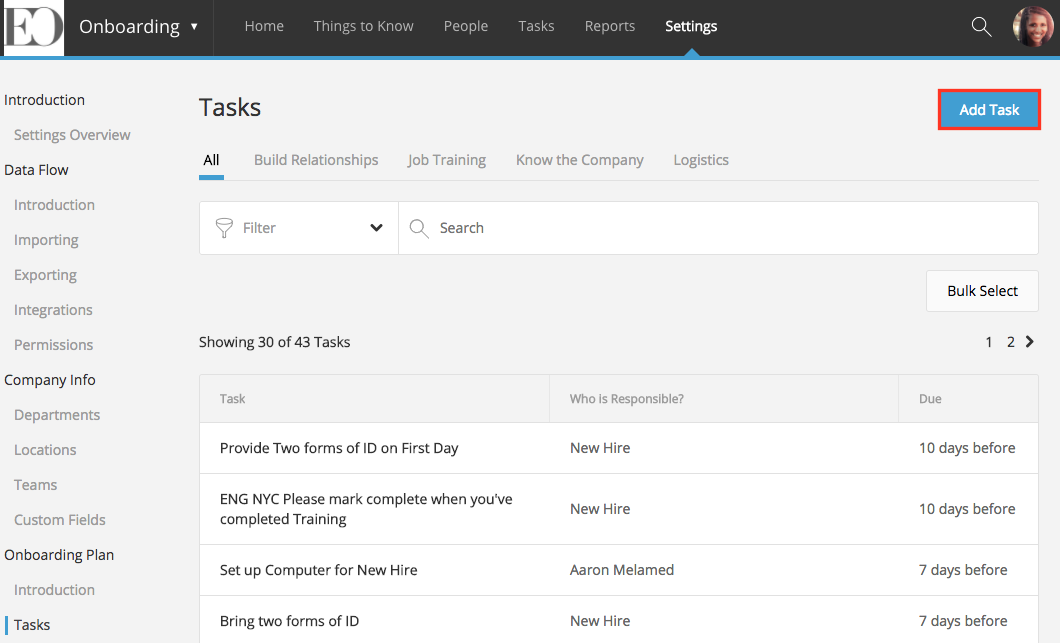 From the Add Task dialog box, give the task a Name and Task Category (Build relationships, Job Training, Know the Company, or Logistics). 
Likewise, you can also provide task details, set a due date and a notification date, assign the task to an individual, configure new hire rules so that the task is only assigned to New Hires that match the criteria you specify, and add attachments.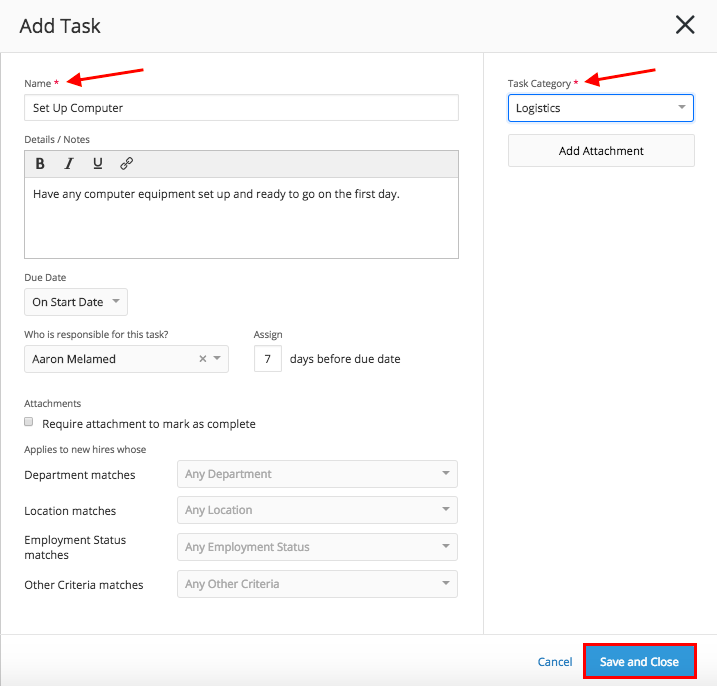 When you have finished, click Save and Close.
Edit Tasks
Click on a task name to edit that existing task.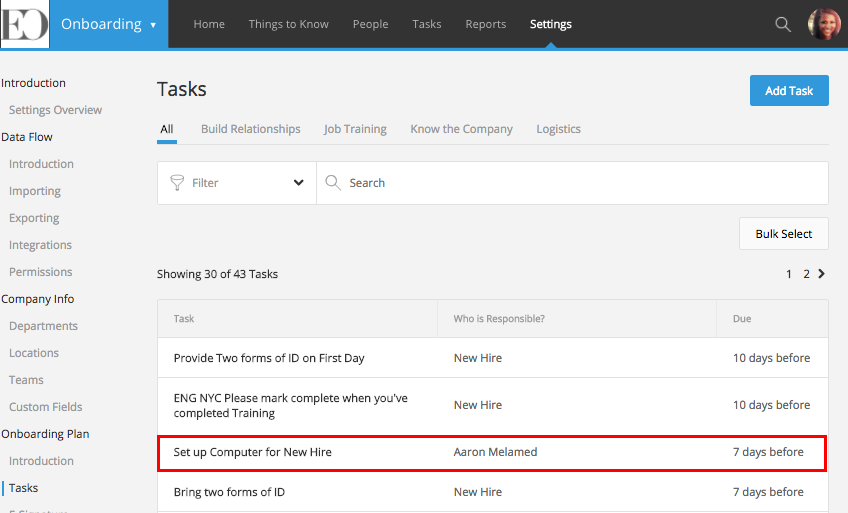 From the Edit Task dialog box, make desired changes to the task name, details, due date, responsibility, new hire rules, attachments, and/or category. When finished, click Save and Close.