CoderPad
enables you to instantly write and execute code collaboratively with a candidate during an interview, right in the browser.  Greenhouse and CoderPad have created an integration so that you can conveniently set up a CoderPad session for an upcoming interview through Greenhouse in the process of scheduling the interview.
Enabling the integration requires a one-time setup where you just need to grab the API key from CoderPad and paste it into Greenhouse.  See the exact steps below:
Enabling the Integration
To enable the integration with CoderPad, each user will need to input the CoderPad API key into Greenhouse.
Here are the steps:
Log into CoderPad and find the API key on the Profile page
When you are logged into Greenhouse select Integrations from the navigation
Scroll down the page and click CoderPad
Enter your CoderPad API key, and click Save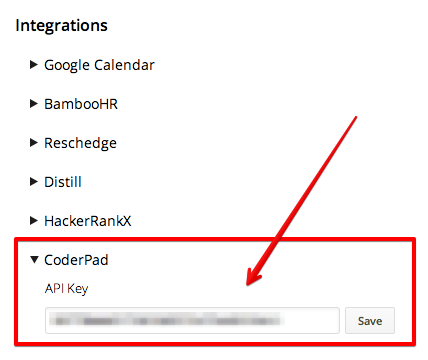 Setting up the CoderPad Session
Click
Schedule Interview

Click
+ CoderPad Link 
within the Schedule Interview modal to generate the session.  The link to the session will automatically be added in the description of the interview.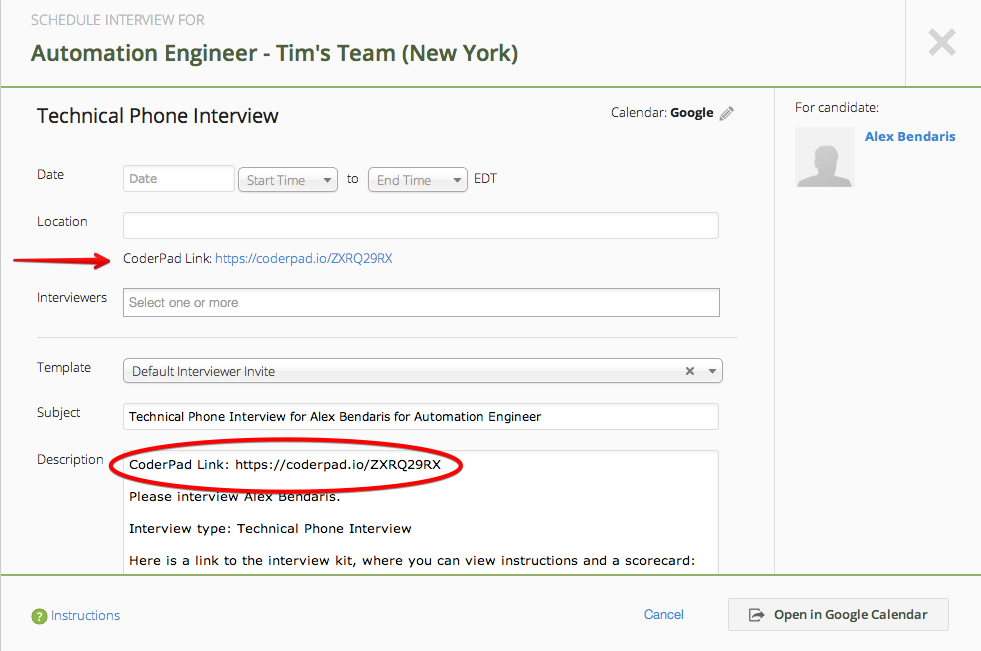 Complete the steps to schedule the interview with the Interviewer on your team, and then don't forget to also send the CoderPad link to the candidate. 
The CoderPad link will be in the Interview Kit for your reference.  As well, you'll be able to access a link to review the playback of the session: