Anyone wishing to schedule directly to their personal/individual Outlook 365 calendar from Greenhouse will be required to perform this basic setup. For extra functionality such as scheduling rooms and viewing/scheduling to a colleagues calendar, an advanced setup will have to be done in addition to the following by an individual with Greenhouse Site Admin permissions and Global Admin permissions.
Enable Basic Outlook 365 Integration
To enable Outlook 365, navigate to the ellipsis on your navigation bar and click Integrations from the dropdown menu.

Use the provided search field to find Outlook 365 and select it from the search results.

Click Connect.

You will be redirected to Outlook 365 where you can input your personal Outlook 365 credentials. When you have finished, click Sign in.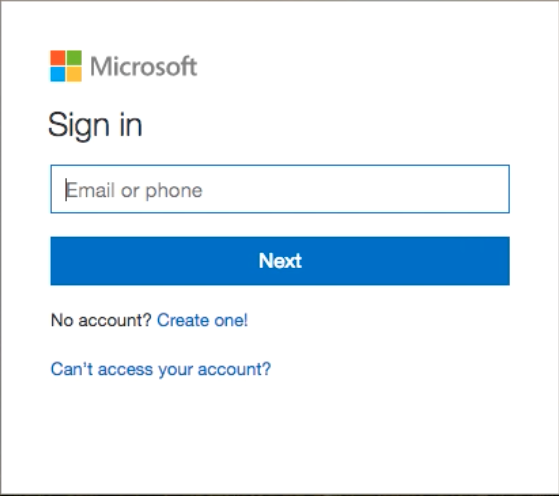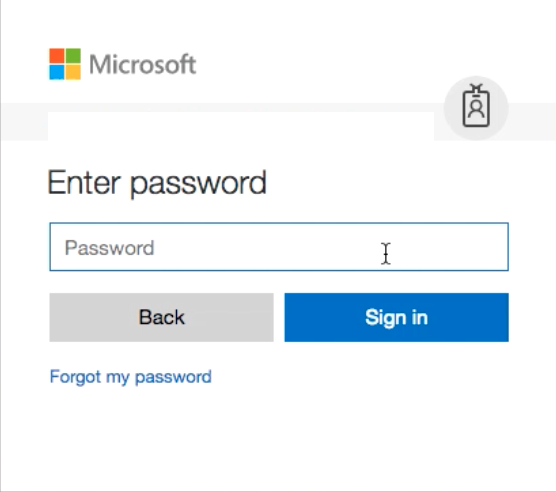 After your Outlook 365 credentials are accepted, you will be redirected back to your Greenhouse account. A banner will indicate that your authorization was successful. Likewise, you will find Outlook 365 under your Active Integrations.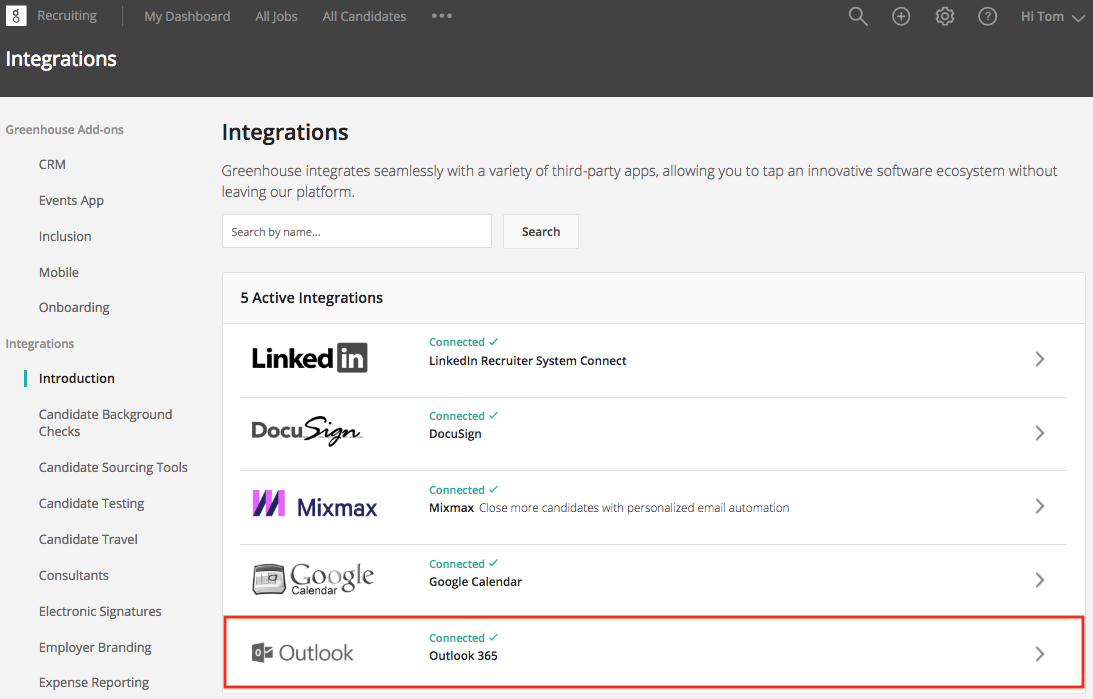 Features of Outlook 365: Basic Setup
Note: For additional functionality, like seeing your own free/busy schedule, seeing the free/busy schedule of your of colleagues, or to book rooms, you will need to also have a Site Admin perform an Advanced Setup.
Navigate to a candidate's profile (Dashboard>Candidates>Candidate Name), and select the Stage tab from the On Job panel. For certain stages in the Hiring Plan, a Schedule Interview option will be available.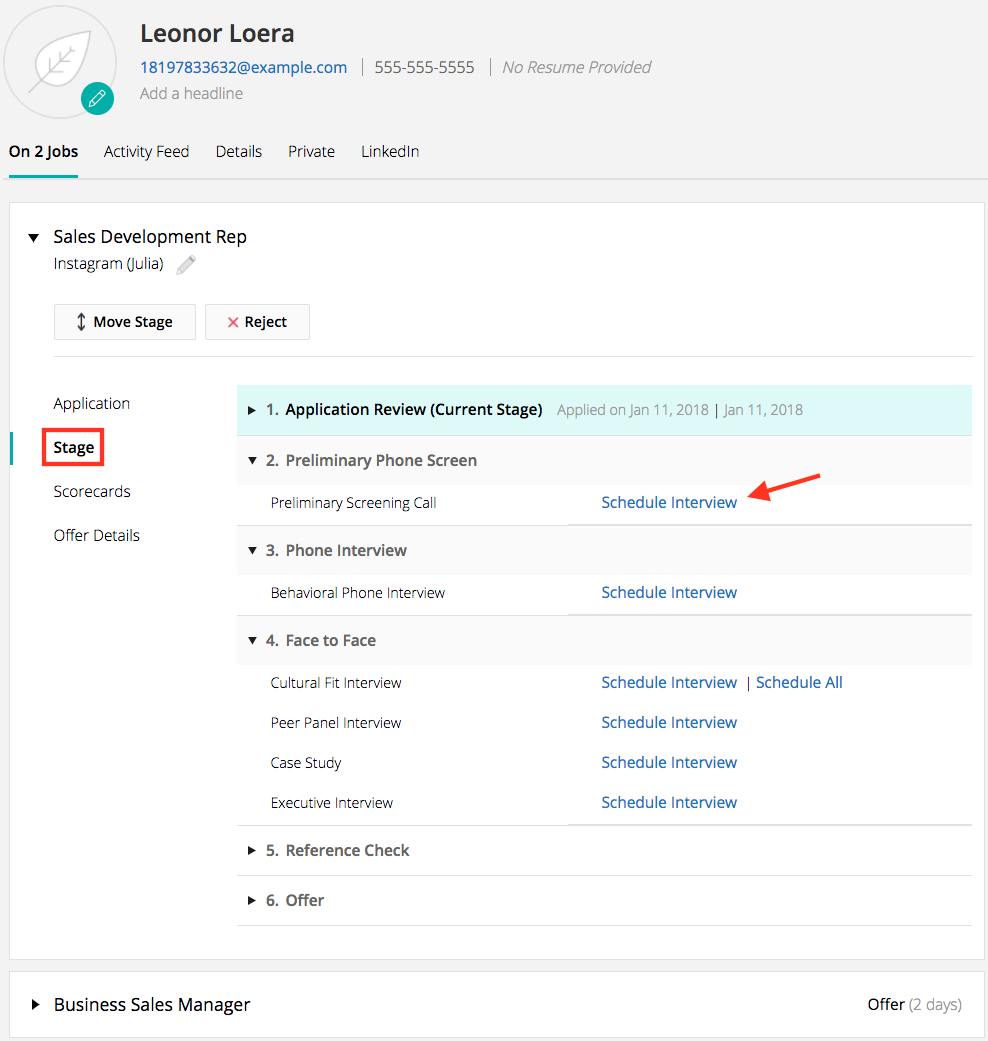 To schedule a particular stage to your Outlook 365 calendar, click Schedule Interview. 
From the Schedule window, select Outlook 365 as the desired integration from the dropdown menu. Choose the specific calendar you would like to schedule to and fill out the necessary fields like Date and Time.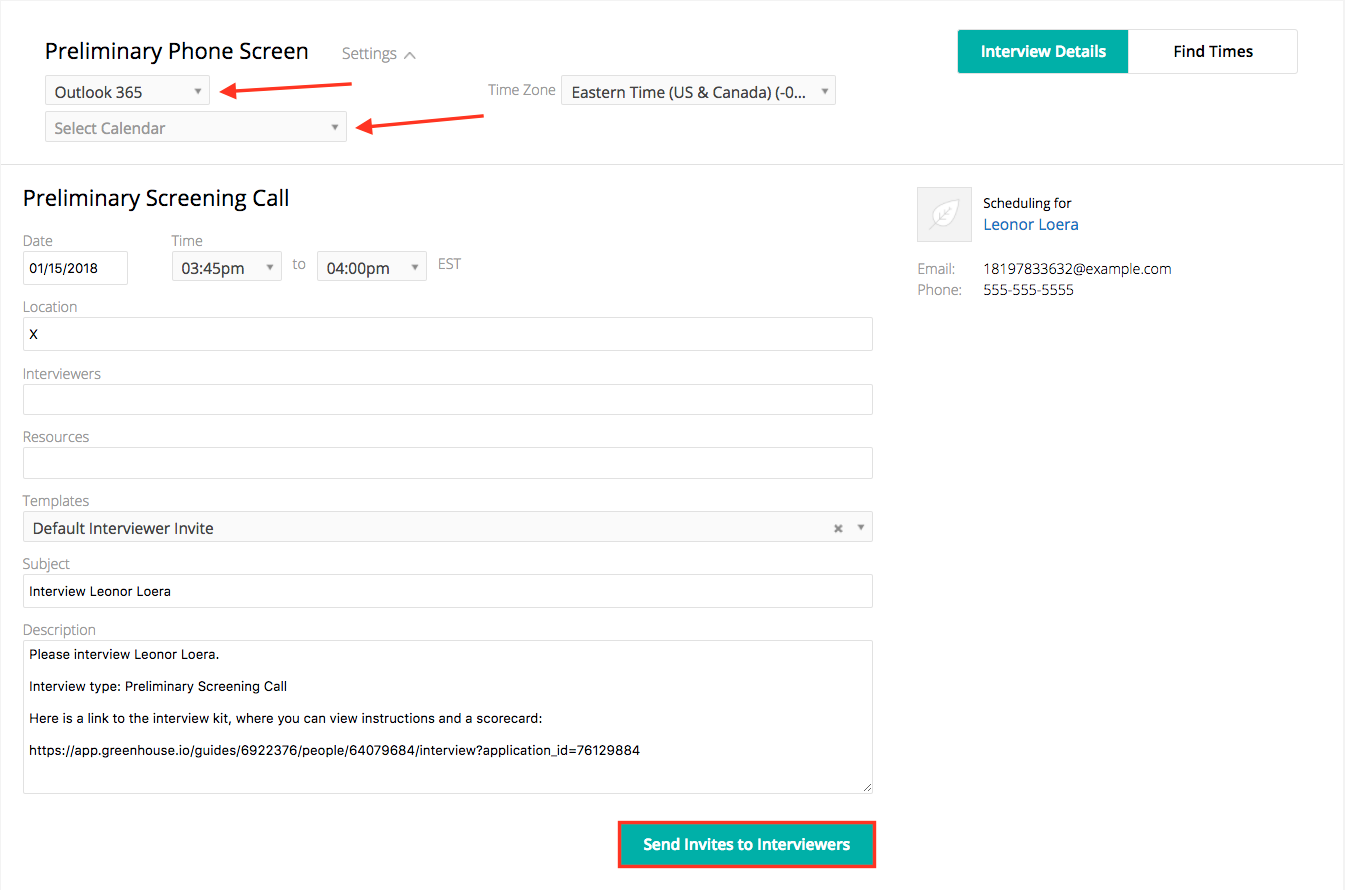 When you have finished, click Send Invites to Interviewers. For more details, click here.