Permissions: Job Admins and Site Admins with permission to email candidates
Product tier: Available to Advanced and Expert subscription tiers.
Once candidate self-scheduling is configured in your organization, you can send a self-schedule request to candidates during the interview process. During this self-schedule request, a candidate will be asked to pick a time from a list of open times on the interviewer's calendar.
Note: Self-schedule requests are meant to be used for interview stages with a single interviewer. Stages with multiple interviews or interviewers (such as a multi-step onsite interview) can't be scheduled using candidate self-scheduling. Click here for more information on scheduling multi-step interviews.
Send a self-schedule request
Navigate to the candidate's profile and select the correct job from their profile.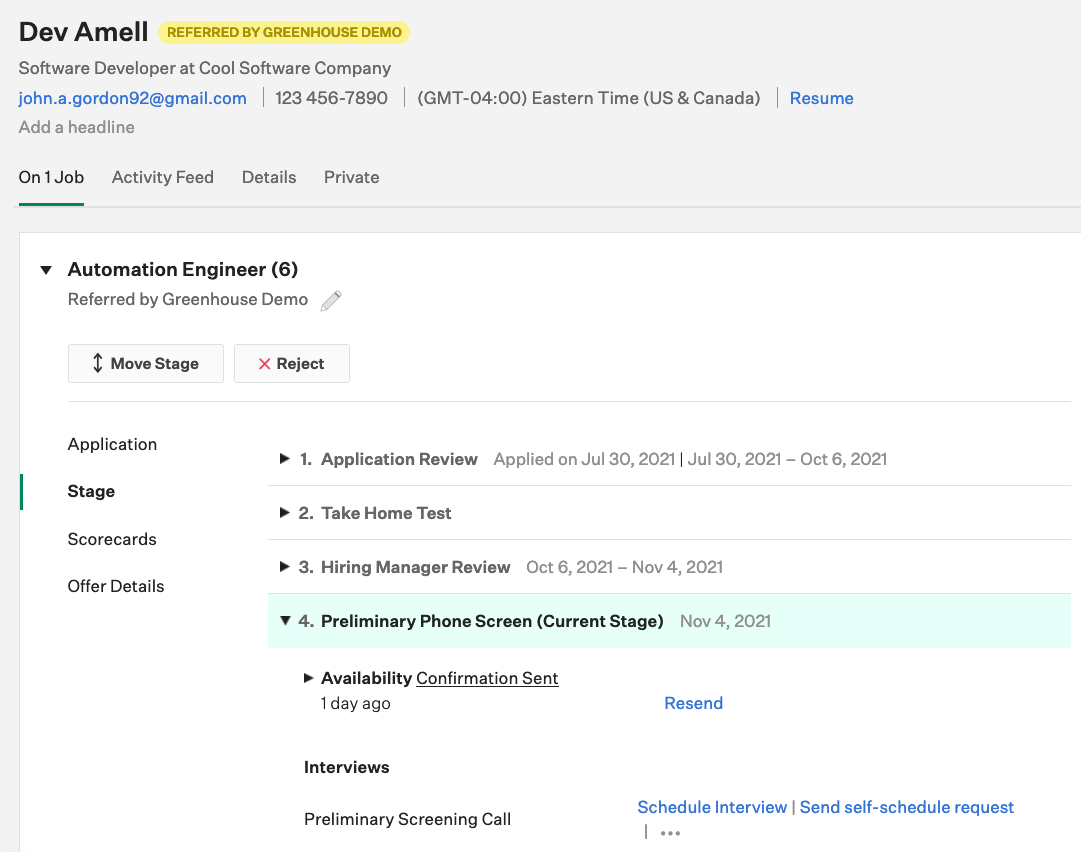 Navigate to the correct stage and select Send Self Schedule Request.

Complete the fields for the interview in the pop-up window.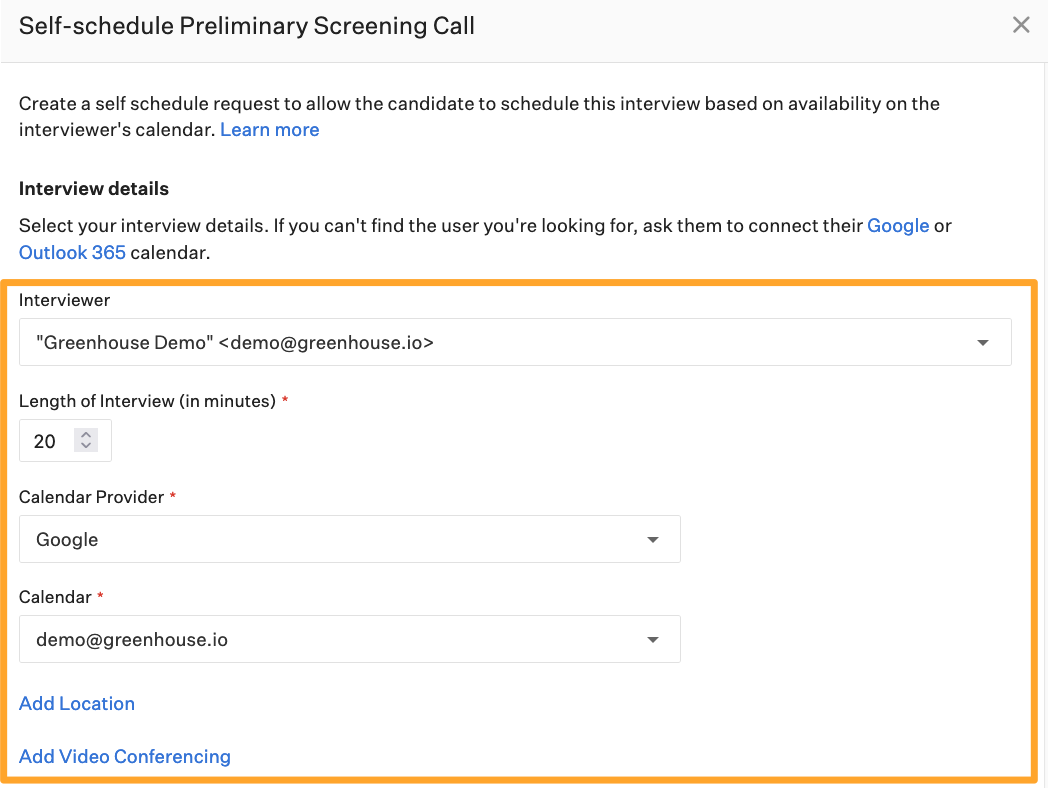 Note: If the self-schedule link isn't appearing, or a user is not appearing in the fields, they may not have connected their account to be eligible for self-scheduling. Click here for more information on setting up self-scheduling.
Select the self-schedule email templates for the candidate and the interviewer in the available fields.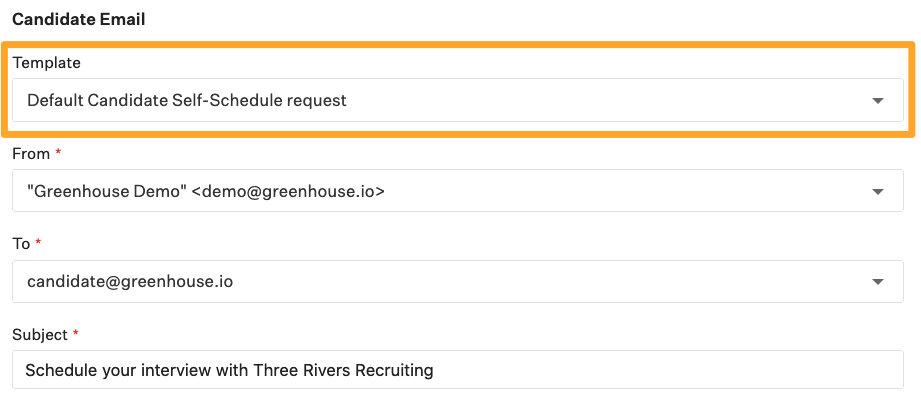 Finish configuring the interview and select Send self-schedule request.

When a self-schedule request is pending, it will display on the candidate's profile.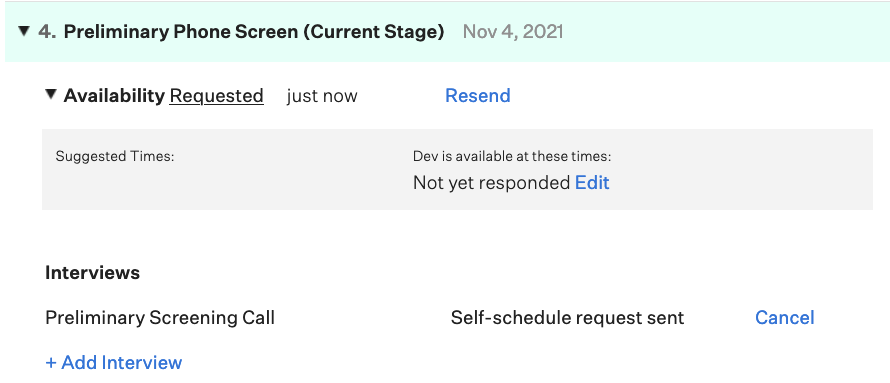 Once a candidate self-schedules an interview, it will show up like any other interview on their profile and job page.

Click here for more information on how candidates can complete self-schedule requests.
Additional topics
Candidate self-scheduling setup
Delete a self-scheduling request
Complete a self-schedule request