After a self-scheduling request has been sent, you can easily cancel or delete it on the candidate's profile in Greenhouse Recruiting.
Cancel a pending self-schedule request
If a candidate has been sent a self-schedule request but has not yet completed it, you can easily remove the request by clicking Cancel beside the sent self-scheduling request.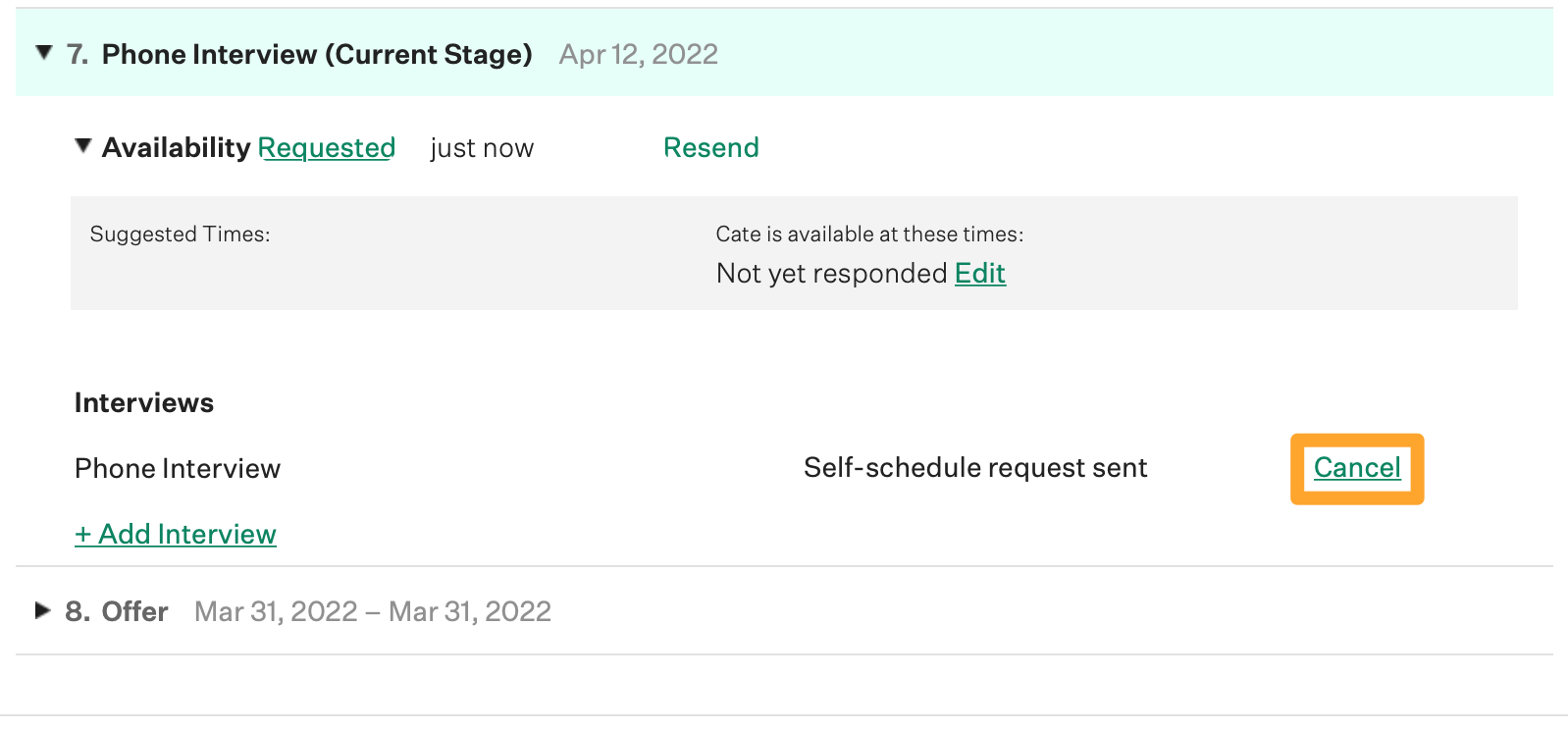 Note: Canceling a pending request won't remove the request from the candidate's inbox. Instead it will deactivate the link so the candidate won't be able to complete the self-schedule request.
Cancel a self-scheduled interview
Once a self-schedule request is completed by the candidate, the interview will appear on the candidate's profile.
To reschedule or cancel the interview, click Update beside the self-scheduled interview.

On the subsequent page, update the interview as necessary, or select Delete Interview to cancel the scheduled interview.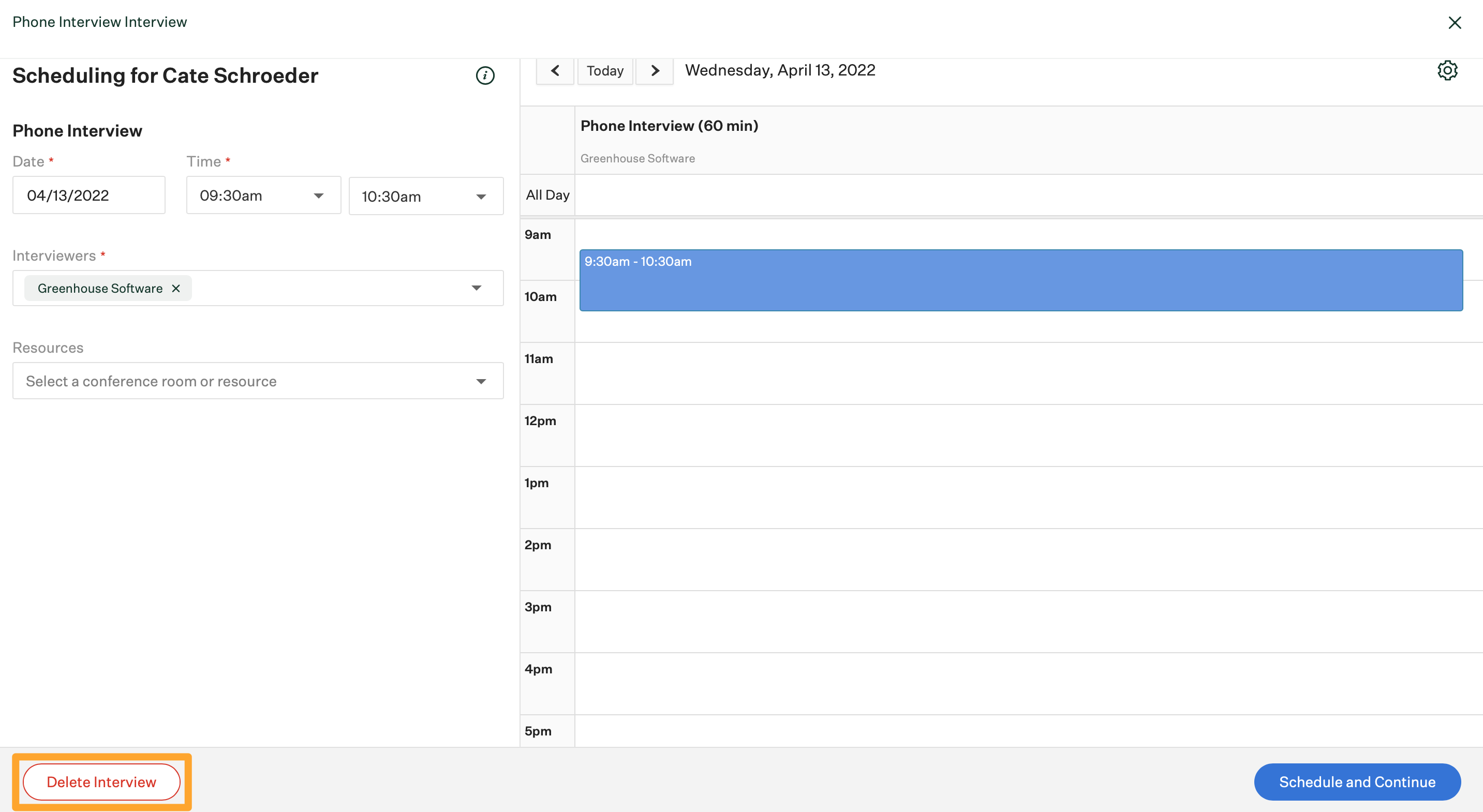 If you'd like to have the candidate complete a new self-schedule request, first cancel / delete the interview and then send them a new self-schedule request using the steps outlined here.
Click here for more information on deleting interviews.
Additional resources