HRIS Link uses the Harvest API to import and update jobs, offices, departments, and users. In order to perform these actions, your organization must create a Harvest API key for the integration and provide the API key to your Greenhouse technical consultant.
Note: Only users who have been granted the Developer permission Can manage ALL organization's API credentials can generate an API key.
To create a Harvest API key, click the Configure icon

in the upper-right corner, and navigate to Dev Center on the left panel. From the Dev Center page, click API Credential Management.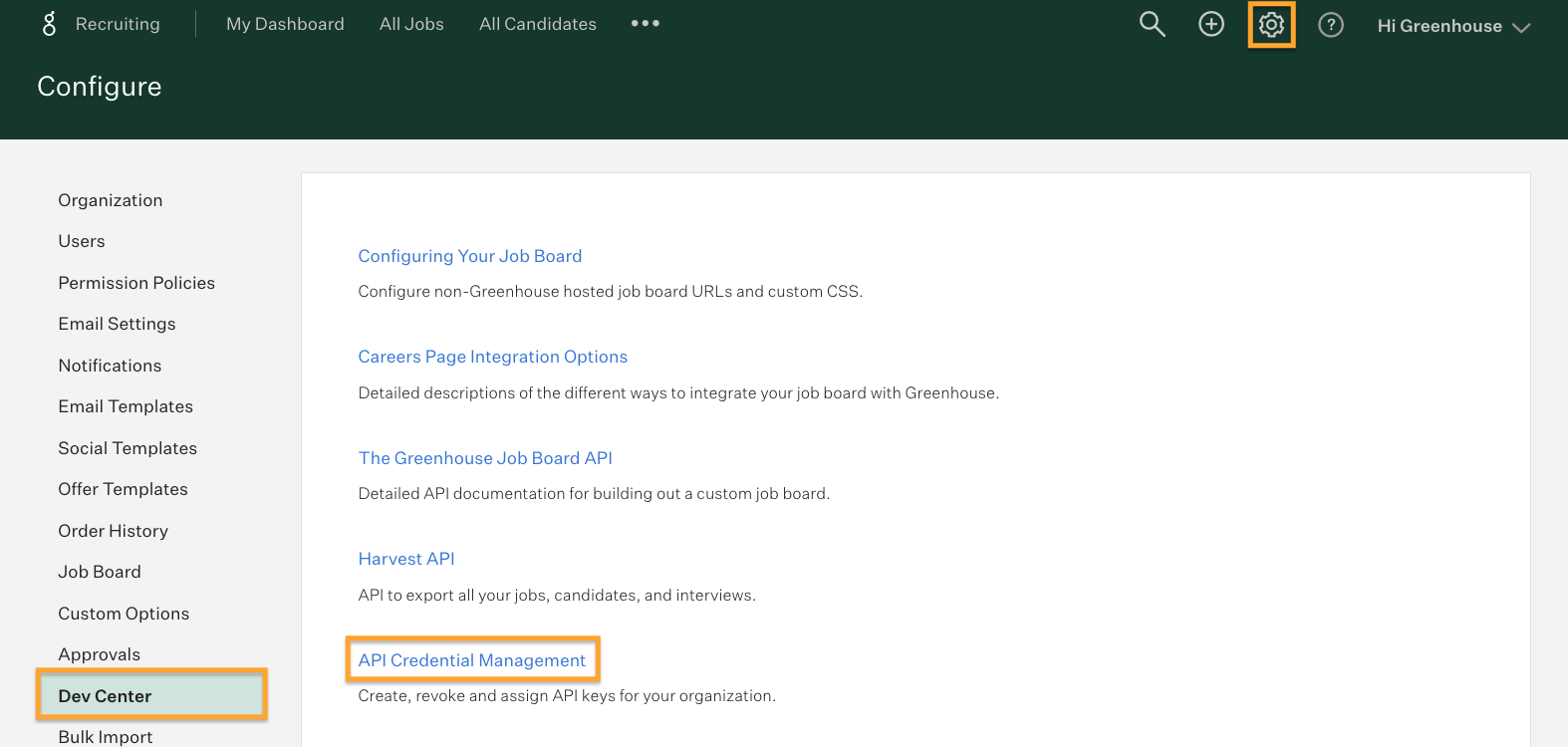 From the API Credential Management page, click Create New API Key.

In the Create New Credential dialog box, make the following selections. Click Manage Permissions when finished.
API Type: Harvest
Partner: HRIS Link
Description: HRIS Link Harvest API Key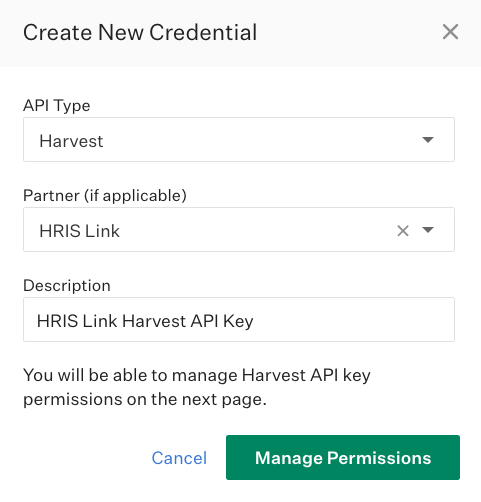 In the subsequent dialog box, click Copy to save your API key to your clipboard. Store the API key in a secure location, then click I have stored the API Key.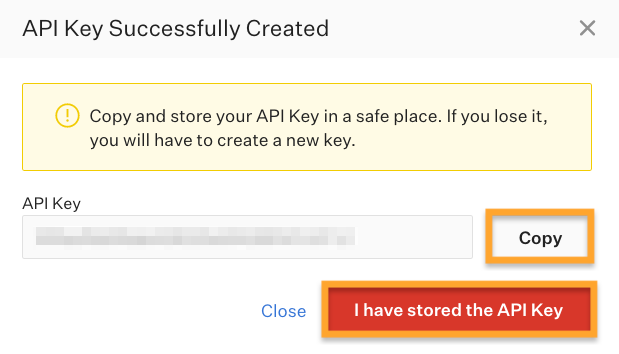 Do not adjust any permissions on the subsequent page. Scroll to the bottom of the page and click Save.
Additional resources