Permissions: Job Admin and above
Product tier: Available for all subscription tiers
The assign scorecard feature allows you to request candidate feedback from one of your team members without first scheduling the team member to conduct an interview.
Assign a scorecard
To assign a scorecard, begin by navigating to a candidate's profile. From the On job panel, navigate to the stage containing the scorecard you wish to assign. Click the ellipsis icon

inline with the interview, and then click Assign scorecard.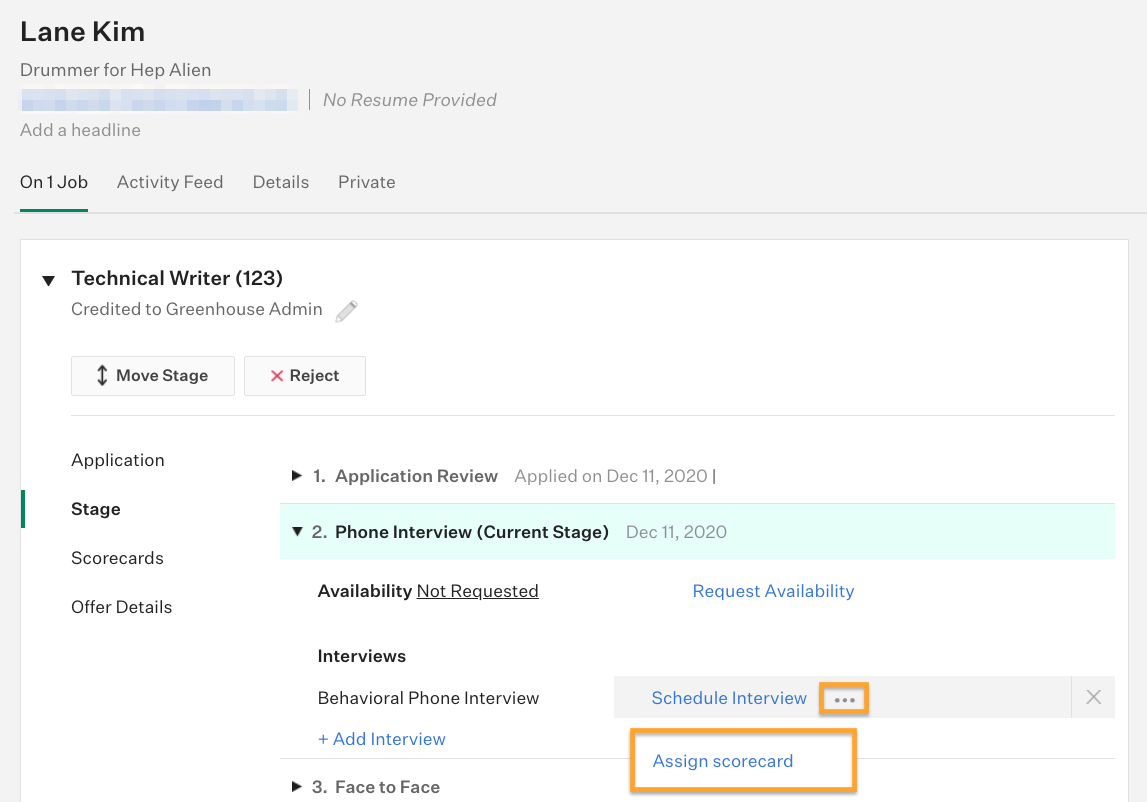 In the subsequent dialog box, use the Assign to... field to enter the name(s) of the user(s) to whom you wish to assign the scorecard. To send the assignee an email notification, check the box next to Notify interviewers via email.
Click Save when finished.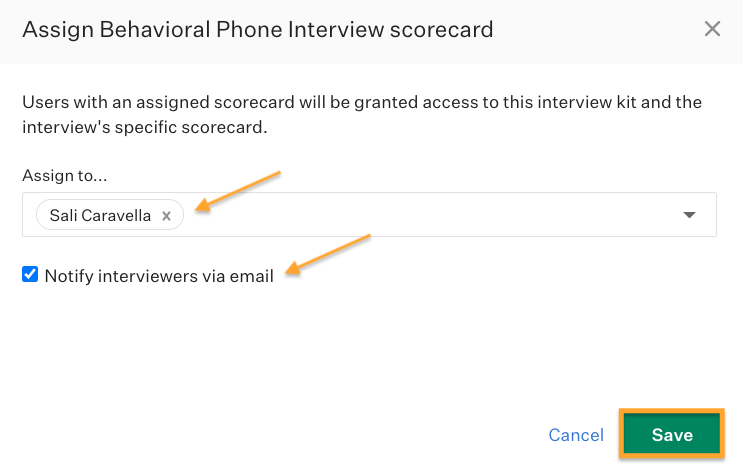 The candidate's On Job panel will reflect the newly assigned scorecard(s), and the assigned user(s) will be granted access to the assigned interview kit and scorecard.
Note: We recommend @mentioning the user to notify them of the assigned scorecard.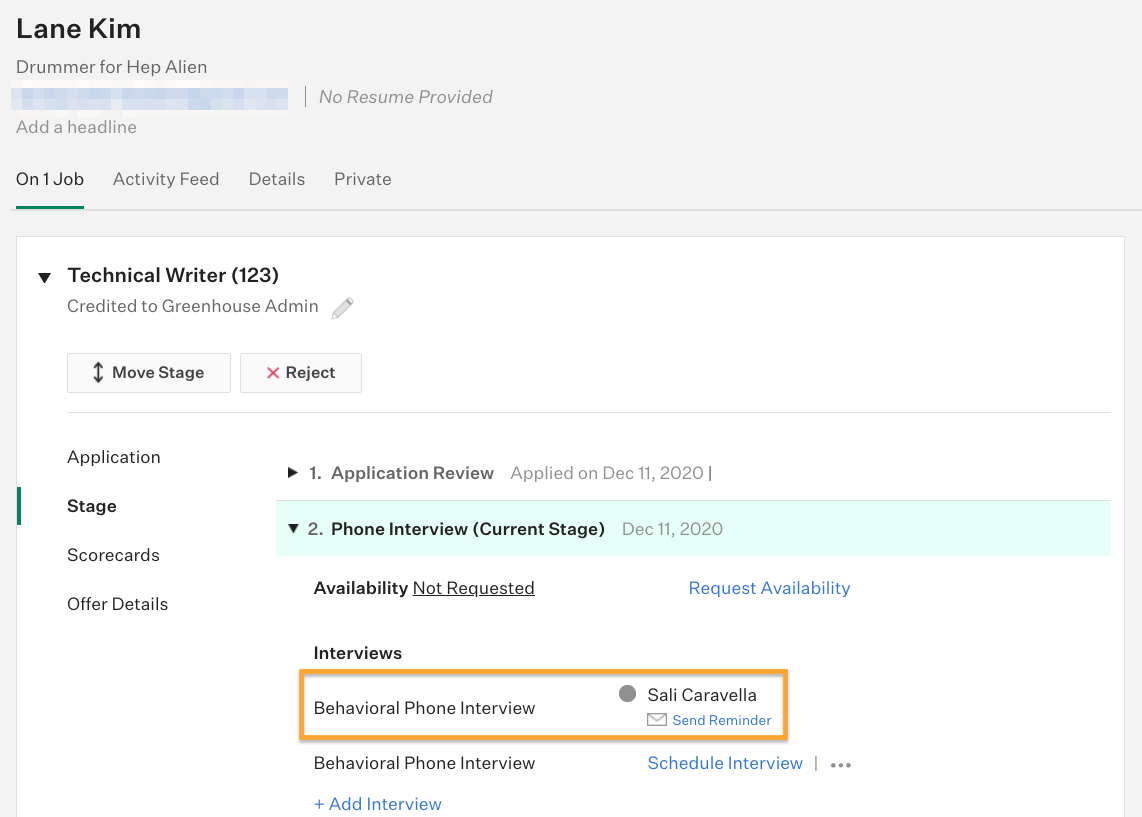 If your team has configured new scorecard notifications to be sent to Interviewer(s) in this stage, users who were assigned a scorecard without a scheduled interview also will receive New Scorecard Notifications as scorecards are submitted. Users assigned a scorecard without a scheduled interview will not receive automatic scorecard reminder notifications.
Locate a scorecard link
Interviewers can find a scorecard link on their Dashboard for any upcoming or past interviews. Scorecard links are also included in email invitations for upcoming interviews.

If you need to locate a scorecard link directly, you can send a scorecard reminder and copy and paste the link from the email template.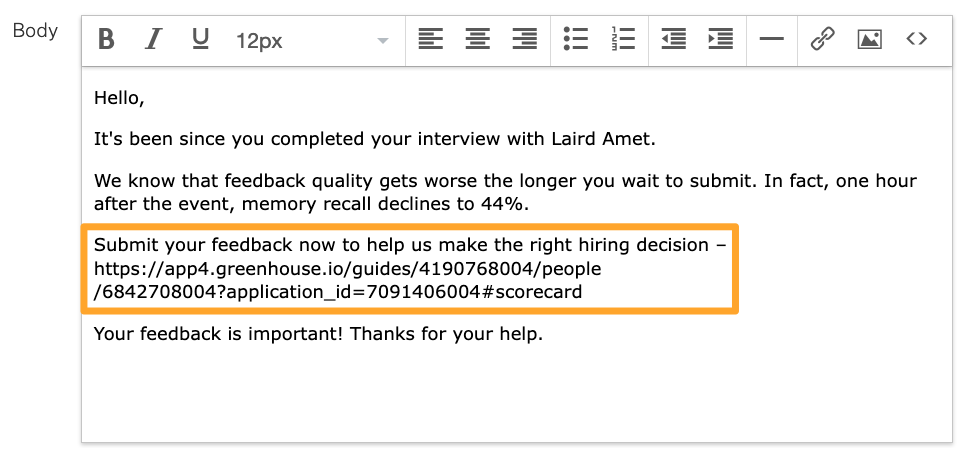 Note: In order for the scorecard link to be included in the email, the scorecard token must be included in the email template.