Permissions: Owner
Product tier: Available for Greenhouse Welcome and Greenhouse Onboarding subscription tiers
Greenhouse Onboarding can connect with most 3rd-party task systems so long as they meet the following conditions:
Available email address for board / project
Email address configured to receive emails from systems like Greenhouse Onboarding
Once you have retrieved your 3rd-party task system's email address, navigate to Greenhouse Onboarding and click Settings on the navigation bar.
Select 3rd-Party Task Systems from the left.

From the 3rd-Party Task Systems page, click Add New.

Give the 3rd-party task system a name and select Other from the System dropdown menu.
Input the System Name and the email Greenhouse Onboarding will use to send tasks to the 3rd-party system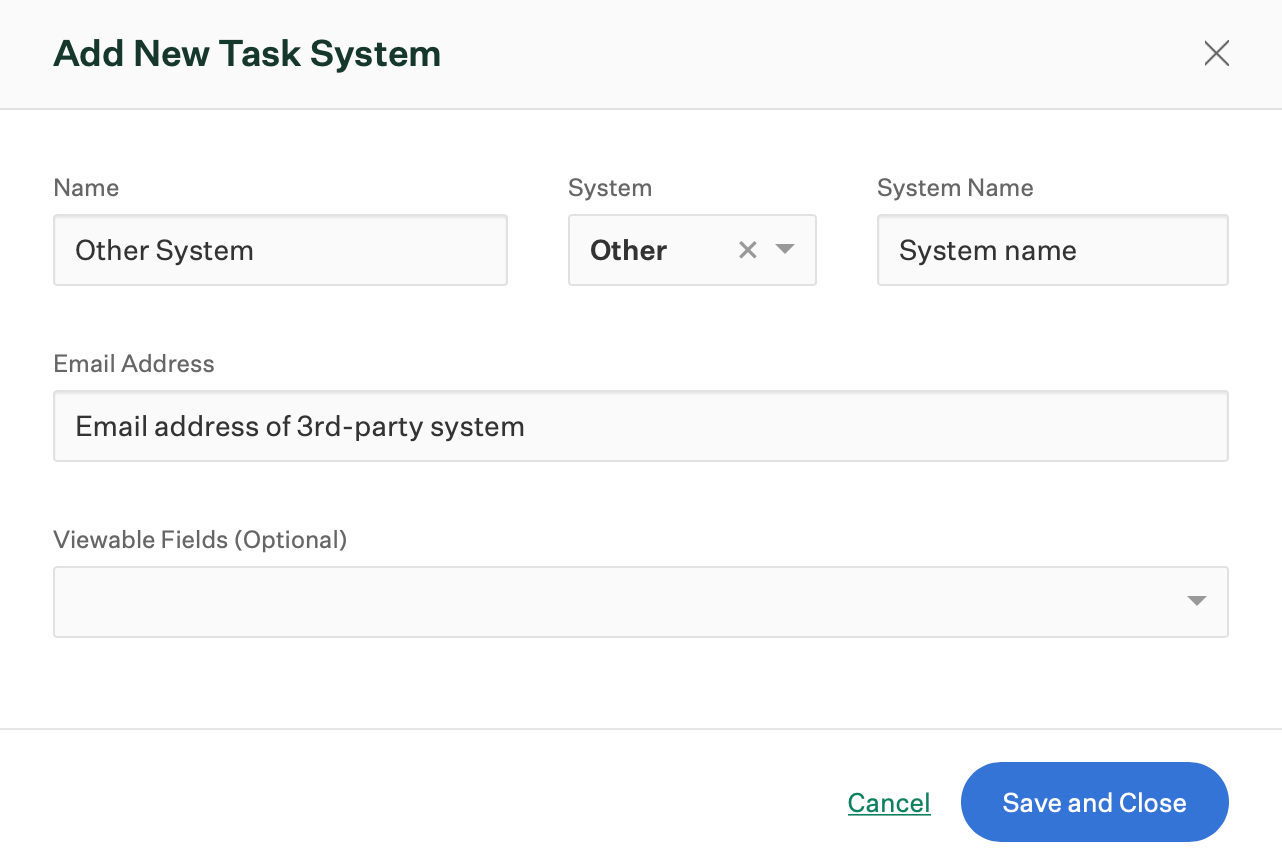 Since Greenhouse Onboarding allows tokens to be inserted into tasks (which can reveal personally identifiable information), you need to explicitly configure which fields the 3rd-party system can view.
Use the Viewable Fields dropdown menu to select which fields the 3rd-party system can view. If a task with a non-viewable token is assigned to the 3rd-party system, Greenhouse Onboarding will block the 3rd-party system from viewing the information.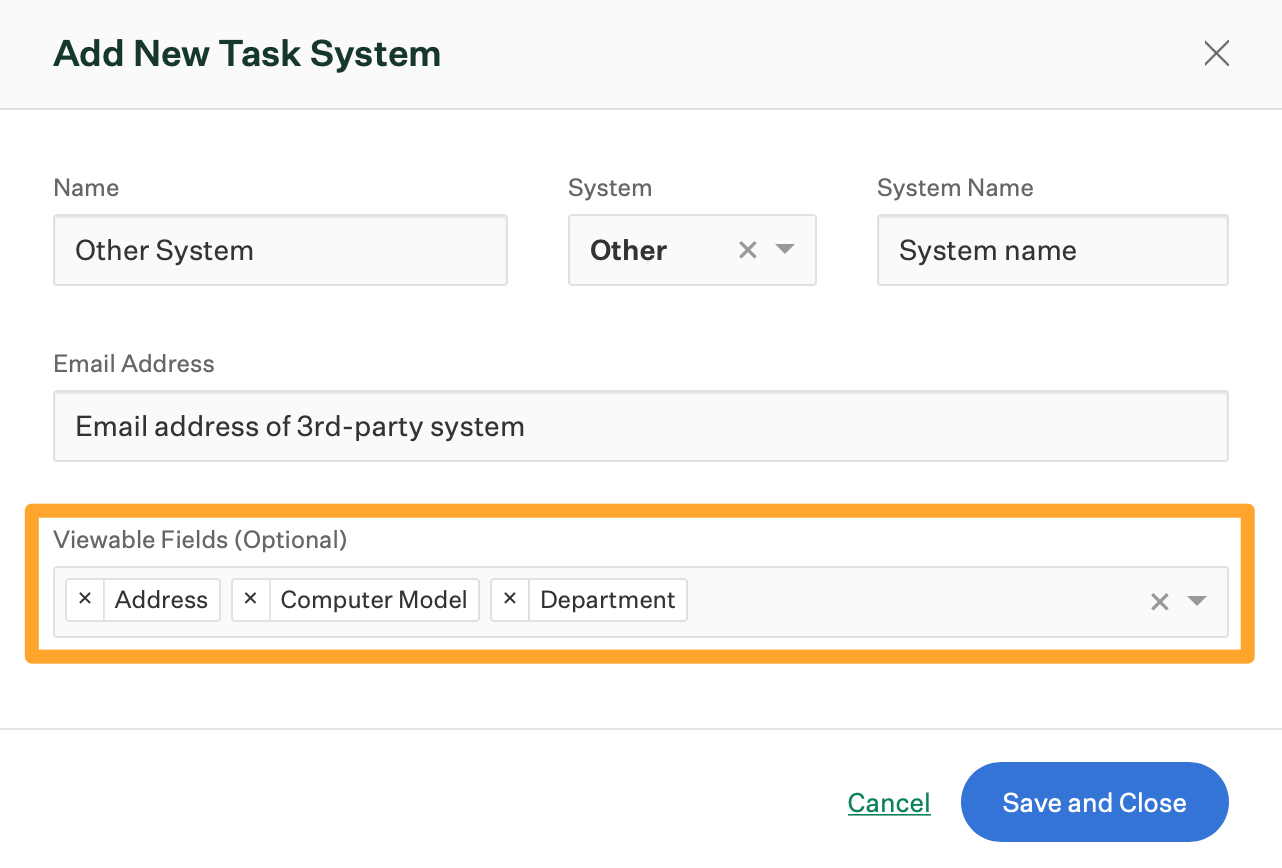 When finished, click Save and Close.
The 3rd-party task system will be added in Greenhouse Onboarding. Repeat the above steps for any additional 3rd-party task system accounts that you need to be connected to Greenhouse Onboarding.
This 3rd-party task system account can now be assigned tasks. To learn more, click here.