Onboarding Plans can be assigned to new hires based upon their Department, Location, Employment Status, and/or any other criteria your organization creates. Likewise, Location can be used to filter your organization's list of pending hires.
Between your Greenhouse Onboarding and Greenhouse Recruiting integration, the Location field should be mapped to the Office field in the latter. However, since a job can have multiple offices listed in Greenhouse Recruiting, Greenhouse Onboarding is unable to automatically map and assign this field to Location successfully.
In this article, we'll address how to map a Location field between Greenhouse Recruiting and Onboarding by using a custom offer field.
To start, we recommend creating a list of locations for your organization.
Location
New York
Santa Barbara
Hong Kong
Paris
Venice
Toledo
Note: This list of locations should be the same for the custom offer field and your Greenhouse Onboarding account.
Create Custom Offer Field in Greenhouse Recruiting
Since a job can have multiple offices listed, we'll create a custom offer field to assign a location to the candidate. This will later be mapped to the Location field in Greenhouse Onboarding.
To do this, click on the Configure icon

and navigate to Custom Options on the left-hand panel.
From the Custom Options page, click Offers and navigate to + Add Fields.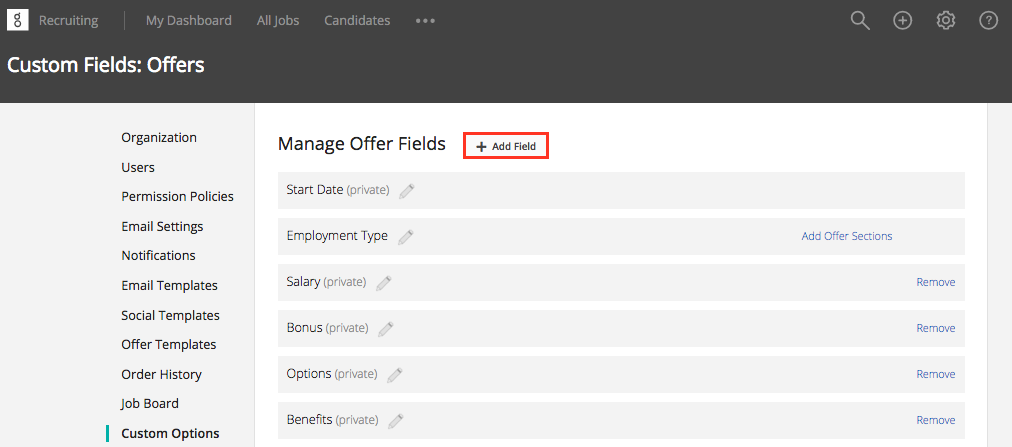 Use the Create New Offer Field dialog box to give the field a Name and apply any rules. Choose Single Select from the Type drop-down menu and provide the list of locations in the Options field.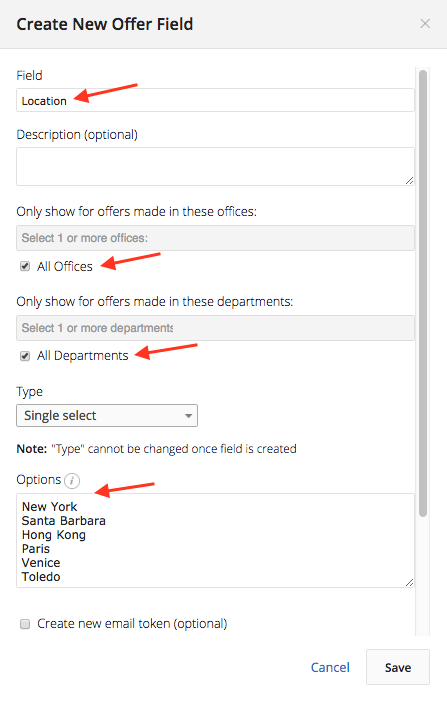 Scroll down the dialog box and click the checkbox for Required. When finished, click Save.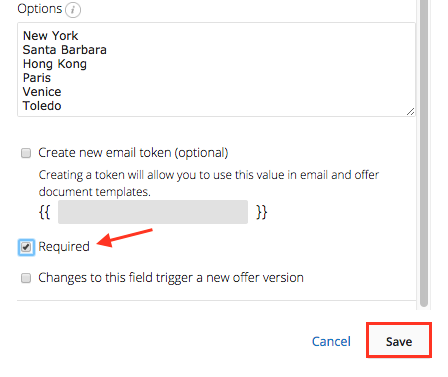 Your custom offer field will be added to all offers and users will be required to provide a location before creating an offer.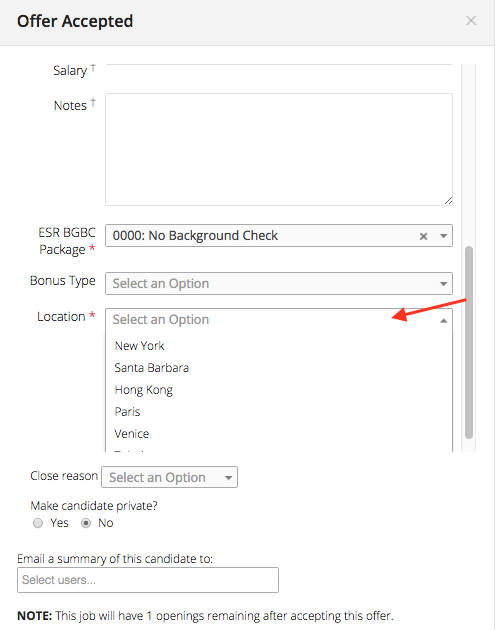 Map Custom Offer Field to Greenhouse Onboarding Location Field
Now that we've created a custom offer field in Greenhouse Recruiting, we can successfully map this field to the Location field in Greenhouse Onboarding.
Navigate to your Greenhouse Onboarding account and click Settings from the navigation bar. Click Fields from the left-hand panel and navigate to Location under the Basic Information section.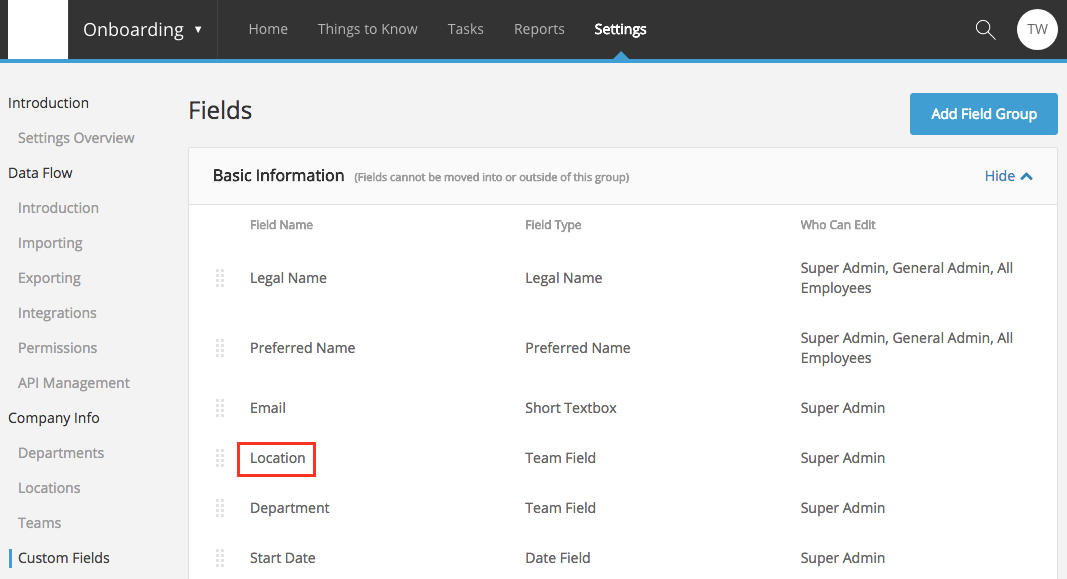 From the Edit Location Field dialog box, navigate to the Greenhouse Recruiting pane and use the Corresponding drop-down menu to select the Greenhouse Recruiting custom offer field created previously.
When finished, click Save and Close.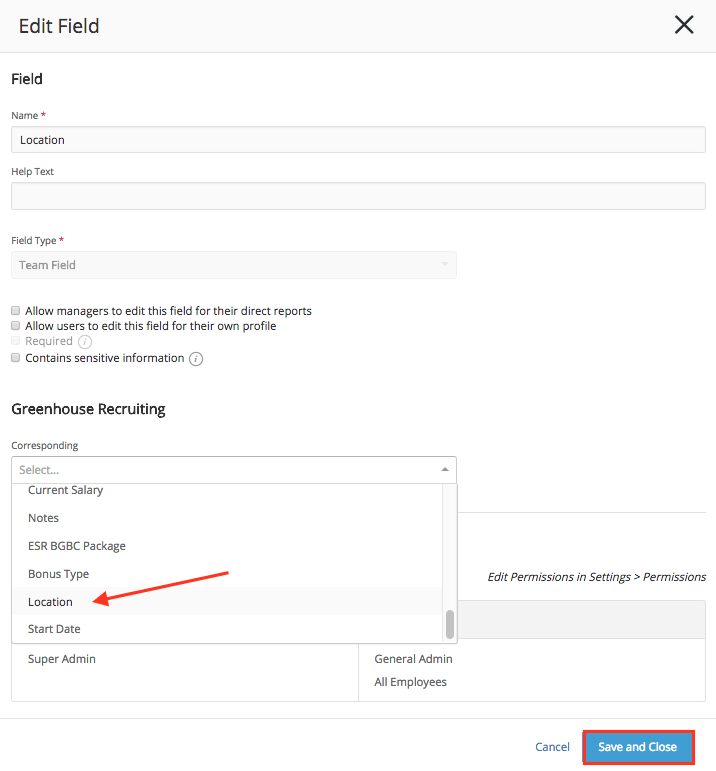 Your Greenhouse Recruiting custom offer field is now mapped to the Location field in Greenhouse Onboarding.