Note: New Hires can be added to Greenhouse Onboarding by any user with Admin level permissions or above.
In Greenhouse Onboarding, New Hires are added one of two ways, either manually or by converting a Pending Hire into a New Hire. Pending Hires are automatically added into Greenhouse Onboarding from Greenhouse Recruiting after a candidate has been marked as Hired.
In this article, we will cover how to add a New Hire to Greenhouse Onboarding by converting a Pending Hire. The following steps can also be applied to New Hires that are manually added to Greenhouse Onboarding as well. To manually add a New Hire, click on the Add a New Hire button.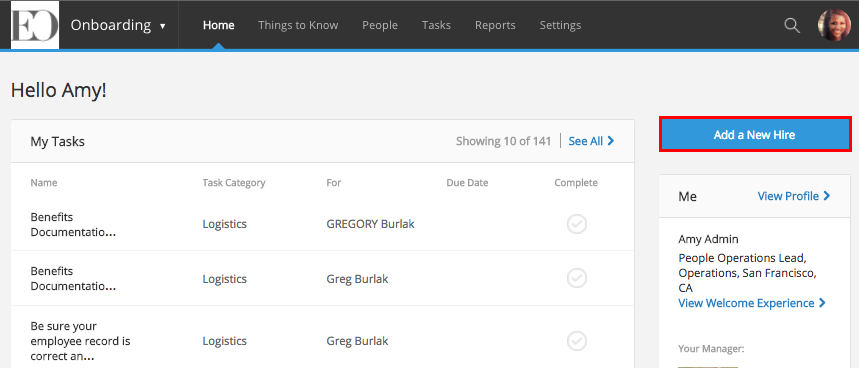 To convert a Pending Hire into a new hire, navigate down your Greenhouse Onboarding Home Screen to the Pending Hires header and select the individual you would like to add as a New Hire.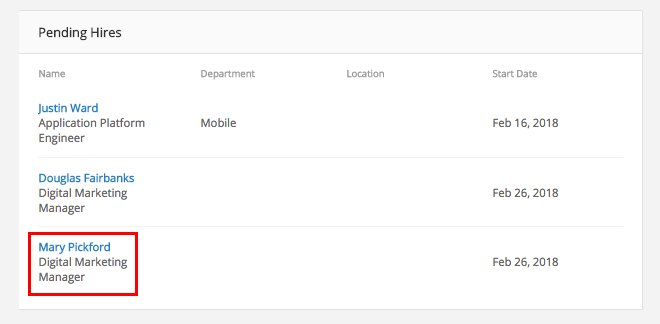 From the Review Profile screen, you can review profile information sent over from Greenhouse Recruiting. Review the information, make any necessary changes, and add additional details in the appropriate fields. You can also navigate to the People to Notify panel to identify who should be notified of the New Hire.
You can also designate onboarding criteria to assign a specified Onboarding Plan to the New Hire. To learn more about configuring Onboarding Plans, click here.

When you have finished reviewing the information, click Review Onboarding Plan.
Note: If you choose to skip the Onboarding Plan process by clicking first on the checkbox and then Create Profile, emails from your Onboarding Plan will still be sent to the new hire but no feedback, tasks, or e-signatures will be assigned to them.

Review the overall Onboarding Plan for the New Hire. From the top panel we can see that this Onboarding Plan is based on the criteria identified from the previous page.
If you need to add an additional task to the New Hire's interview plan, click Add Task.

If you need to alter an existing task in the Onboarding Plan, click on the name of the individual task and reconfigure the details of that task. When finished, click Save and Close.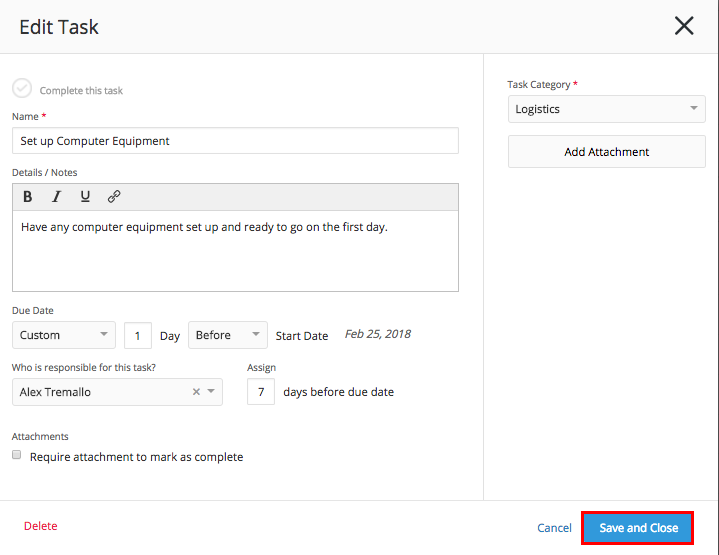 To add an additional e-signature template to the Onboarding Plan, navigate to the E-Signature Request panel and use the drop down menu to select the template you would like to add.
When you have finished reviewing the Onboarding Plan, click Assign Plan.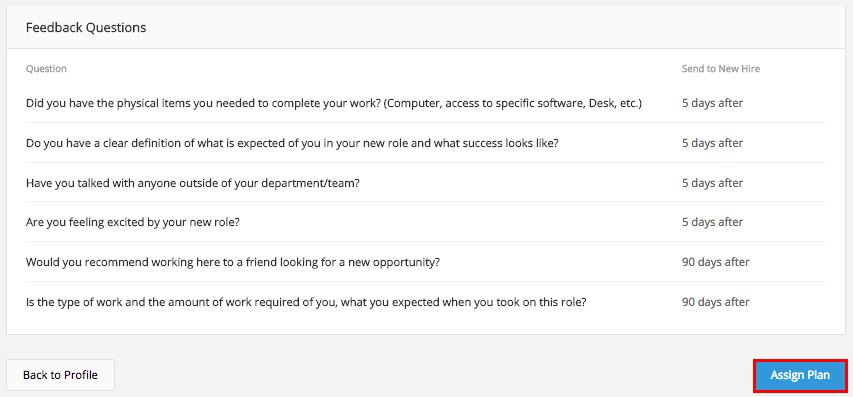 The final screen will summarize the addition of your New Hire, including their profile information, Onboarding Plan, people notified, and a preview of their Welcome Experience.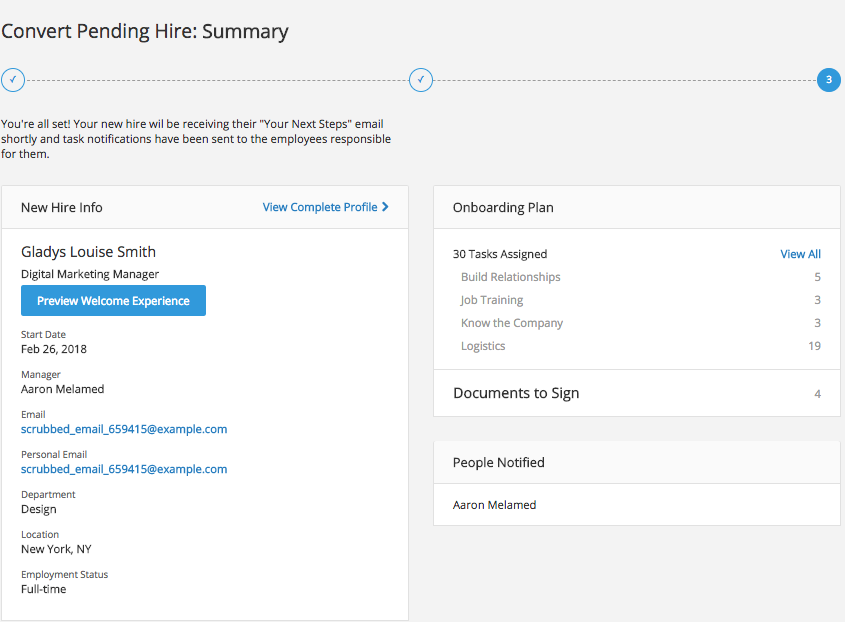 Your Pending Hire is now added as a New Hire. Tasks, emails, e-signatures, and feedback questions will be assigned to the New Hire based on their Onboarding Plan.