If you haven't already, enabled the integration with HackerRank. Click here to walk through those steps.
Once the integration with HackerRank has been enabled, take the following steps to set up a CodePair session.
Click Schedule Interview.

Click + CodePair Link within the Schedule Interview modal to generate the session. The link to the session will automatically be added to the description of the interview.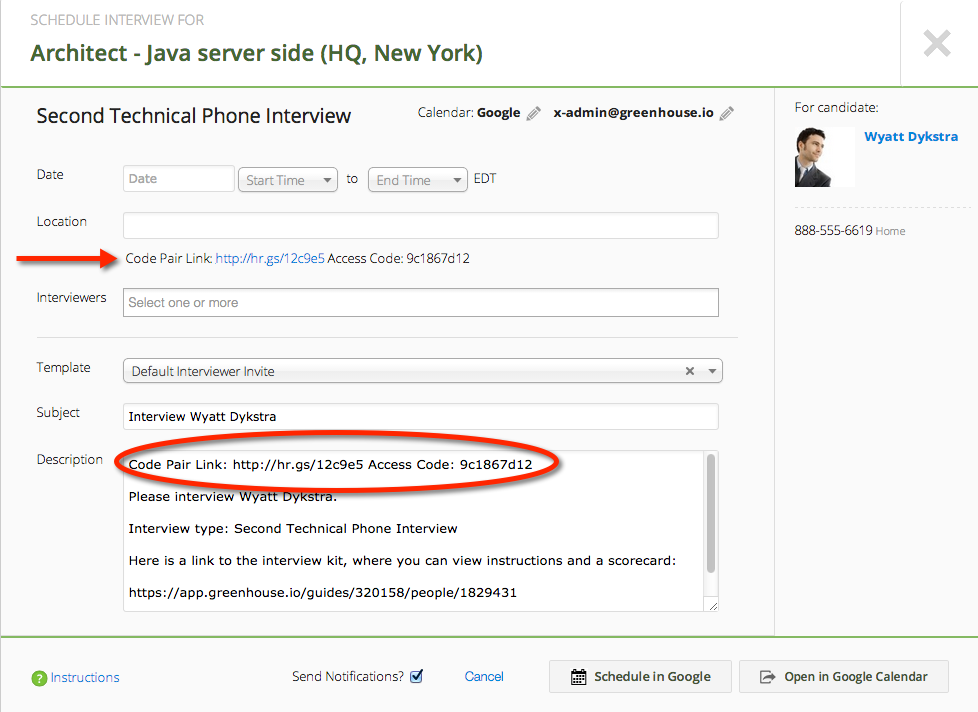 Complete the steps to schedule the interview with the Interviewer on your team, and then don't forget to also send the CodePair link to the candidate.
The CodePair link will be in the Interview Kit for your reference. As well, you'll be able to access a link to review the playback of the session: