The Candidate Survey feature allows your organization to send a short survey that will be sent to candidates after they have exited your hiring process. Feedback captured in the Candidate Survey provides valuable insight into how candidates are experiencing your interview pipeline. In this article, we will cover how to view aggregated responses to your candidate survey.
Click the ellipsis 

from your navigation bar and select Reports from the dropdown menu.

Navigate to the Share Progress with Executives section and click Candidate Surveys.

The report will display anonymized responses to your organization's candidate survey for all jobs where you have appropriate permissions.
Using the filter panel, the report can be filtered by survey submission date, department, and office. In order to maintain anonymity, the report cannot be filtered by job since it is possible to deduce candidate feedback with this level of granularity.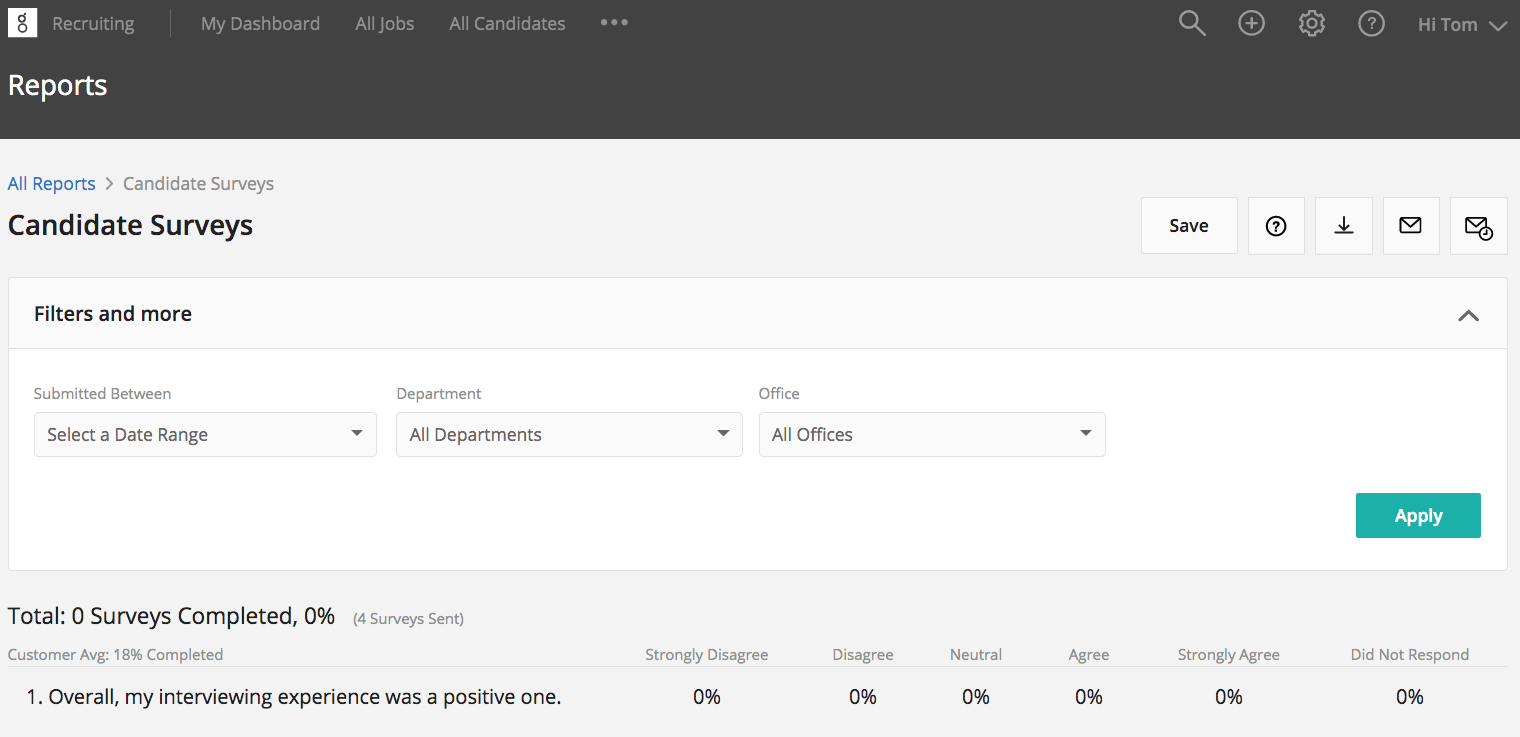 Responses to the open-ended question Is there anything you wish the company had done differently? (Question 9) can be viewed by exporting this report to a spreadsheet.
Click the 

 in the upper right-hand corner to export the report to a spreadsheet. Responses to the open-ended question will be stored in the Notes column to the left of Question 9.