After feedback questions have been asked to New Hires, an email of their responses will be sent to anyone designated as a recipient. Likewise, you can track and report on these responses from your Greenhouse Onboarding Home screen.
Overview of Feedback Responses
To see an overview of feedback responses from multiple New Hires, scroll down on your Home screen to the New Hire Feedback Questions header. From this panel, you get a clear general overview of the number of questions proposed to each candidate and the amount of questions answered.

If you want more detail on the questions and answers for any individual New Hire, click View Details to expand their profile.
From the Feedback tab in the New Hire's profile, you can find more detail about individual questions, including what the questions are, when specific questions were asked, when they were answered, the New Hire's response, and any additional comments.
Create Feedback Reports
Your organization may want to report on New Hire responses to feedback questions as a way to track and assess your current onboarding plan, including its strengths and weaknesses. To create a feedback report, navigate down your Home screen to the New Hire Feedback Questions panel and click See All Feedback.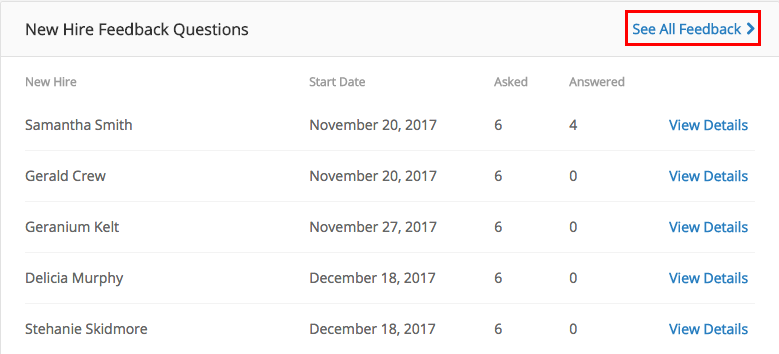 From the Feedback Reports page, you can set the parameters of your report by using the filters in the first panel. Criteria that you can filter by include, employee's name, answers to feedback questions, department, location, employment status, and a host of other situations.
As you filter your report using the first panel, the results will populate in the second panel.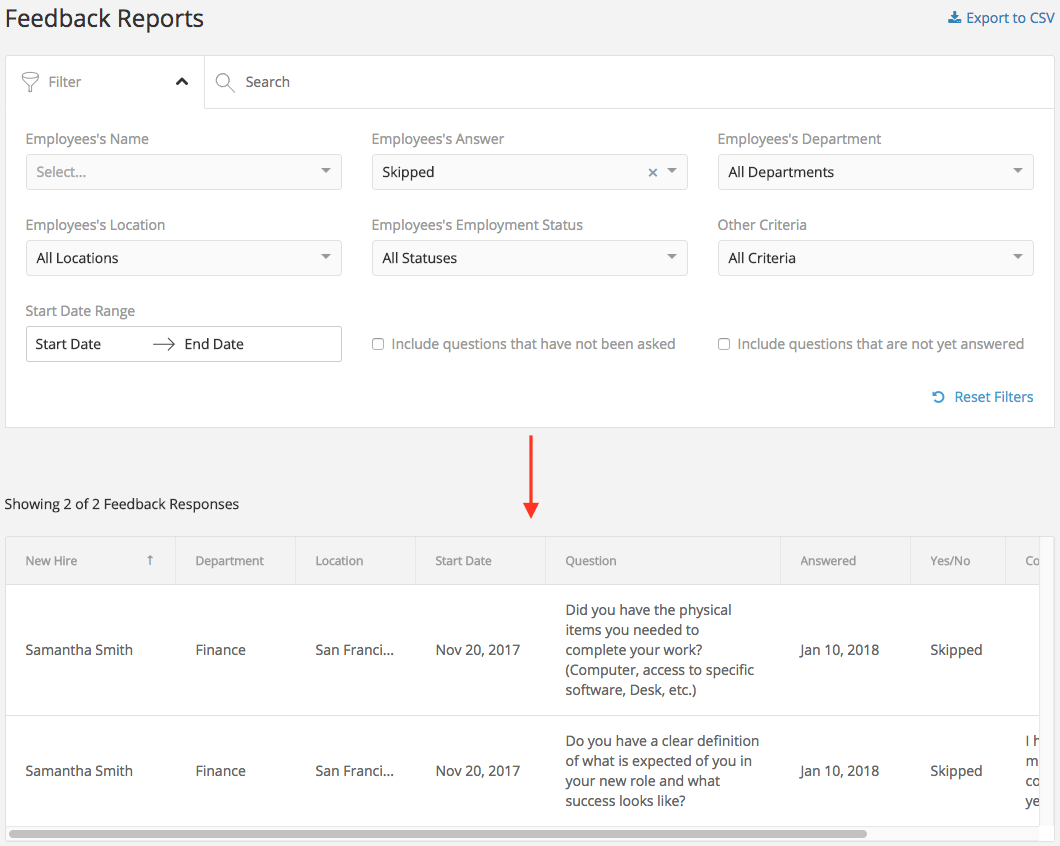 If you would like to export your report to a spreadsheet, click Export to CSV.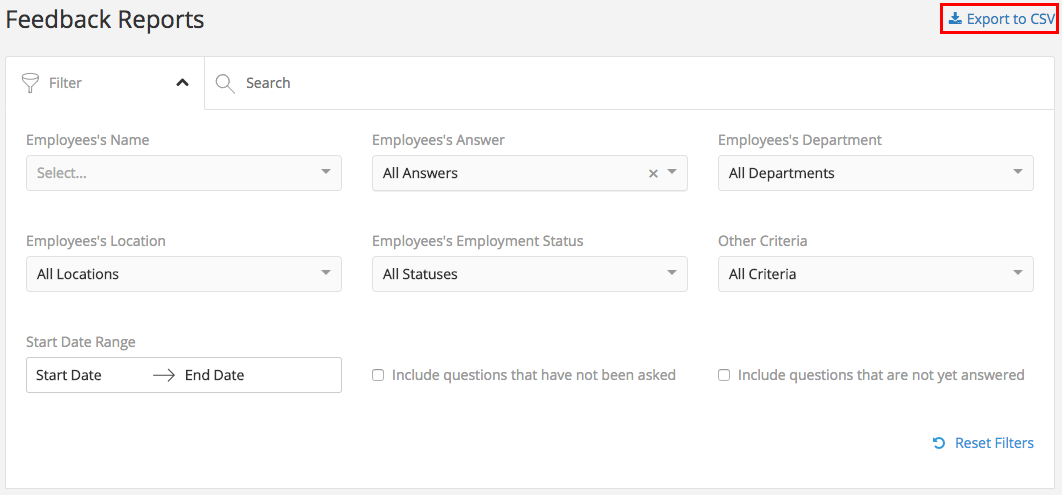 A dialog box will ask you to confirm the export. If you are sure you would like to export your results to a spreadsheet, click Confirm.