Permissions: Coordinators and Owners
Product tier: Available for Greenhouse Welcome and Greenhouse Onboarding subscription tiers
New hire responses to feedback questions will be automatically forwarded to the recipients selected when defining the question.
Add or remove a recipient to feedback question responses
To add or remove a recipient to feedback responses, select Settings from your navigation bar, then click Feedback on the left.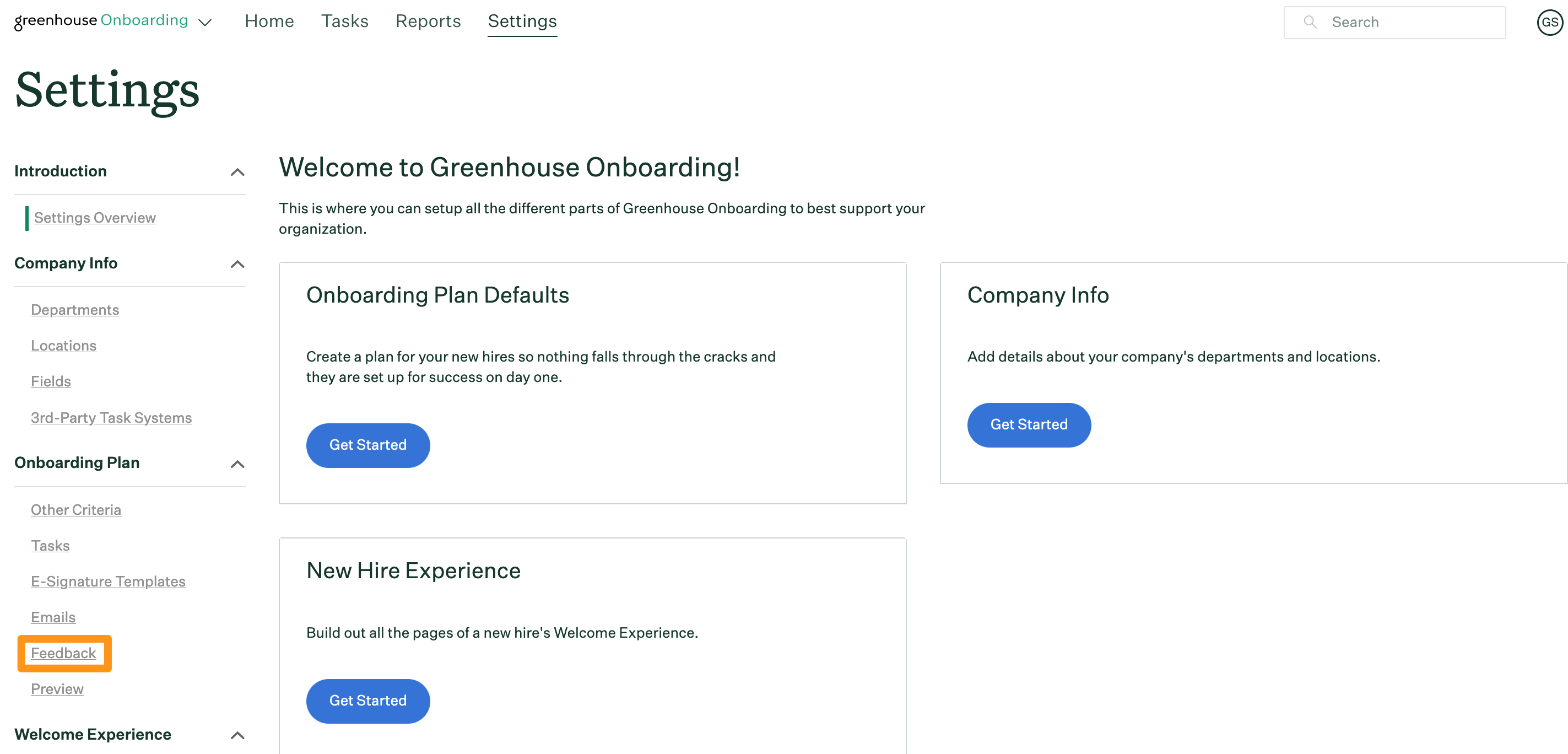 Select a question from the list to modify it.

Update the Who should be notified field. To remove a recipient, select the X icon next to their name.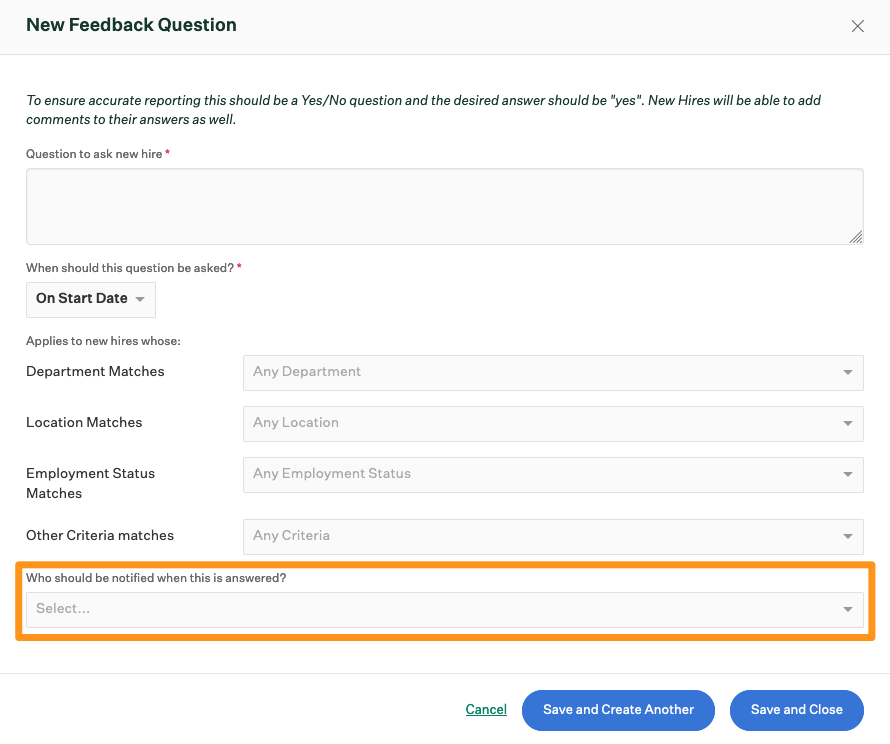 When you're finished, click Save and Close.
Notification email example
When a new hire answers a question, the recipient will receive a notification email.
Example