Permissions: Employees or above
Product tier: Available for Greenhouse Welcome and Greenhouse Onboarding subscription tiers
Inclusion matters from the candidate experience to the new hire experience. Greenhouse ensures candidate pronouns and name pronunciations added during the interview process in Greenhouse Recruiting are automatically added to the new hire profiles in Greenhouse Onboarding. This supports better data consistency and more inclusive onboarding.
With self-empowerment in mind, new hires and current employees also have the ability to self-select, edit, or remove pronouns directly from their employee profiles.
Note: Only candidates hired after March 9, 2022, have their pronouns and pronunciations mapped to their new hire profile in Greenhouse Onboarding. All users can view candidate pronunciations transferred from Greenhouse Recruiting; however, add/edit and delete access is currently unavailable in Greenhouse Onboarding.
Pronouns view
Certain organizations need to enable edit access of pronouns. If you are a user with Owner access, click here to learn more.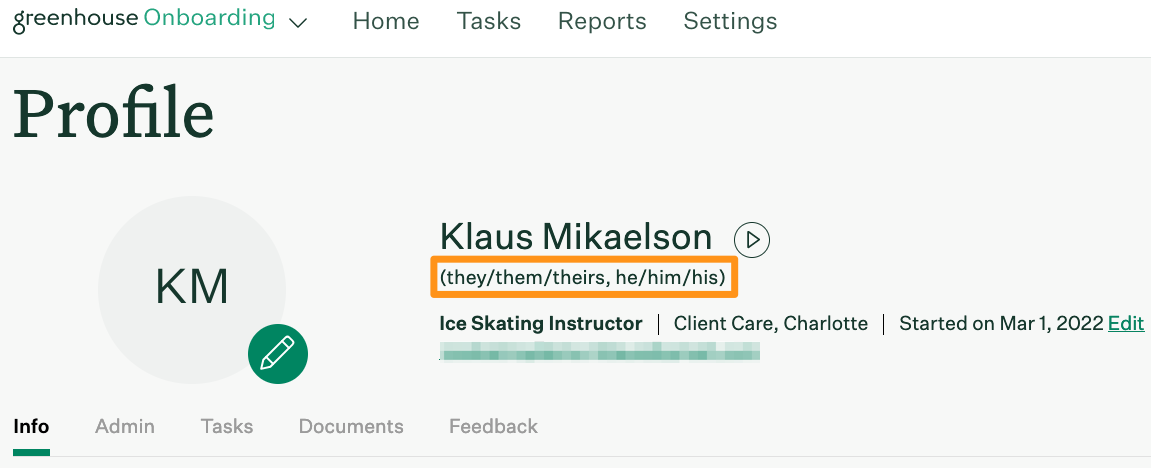 Pronunciation view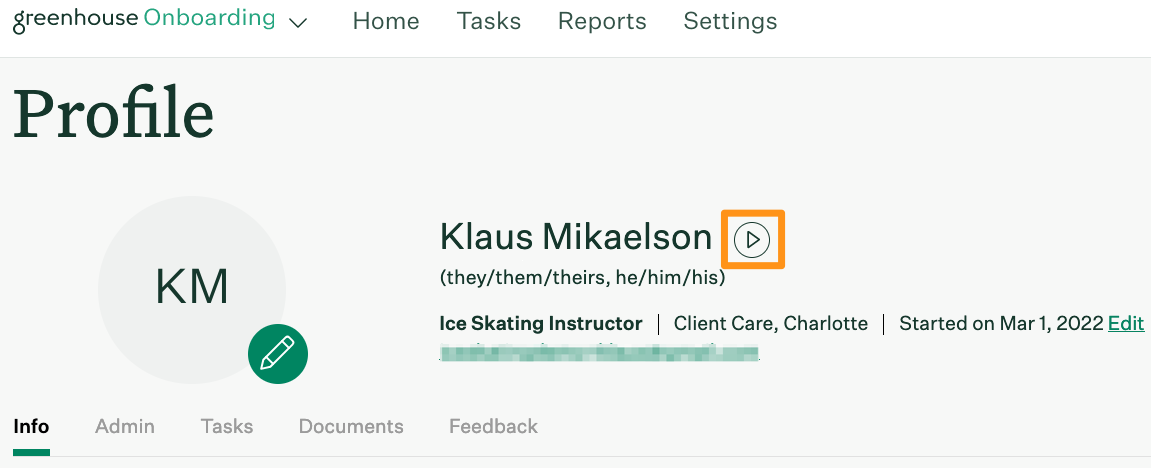 Additional resources
Visit the following topics for more information on employee pronouns and pronunciations in Greenhouse Onboarding: