Permissions: Owners
Product tier: Available for Greenhouse Welcome and Greenhouse Onboarding subscription tiers
Greenhouse offers automatic data mapping for candidate fields from Greenhouse Recruiting to Greenhouse Onboarding. By default, the following information for each pending hire is transferred using the integration:
Legal first name
Legal last name
Personal email
Personal phone
Personal pronouns
Name pronunciation
Start date
Title
Manager
We recommend your organization use these default fields instead of custom fields for better data consistency. Greenhouse has also tested and approved these fields for their focus on diversity, equity, and inclusion.
Use this guide to learn how to delete existing custom fields so your organization can adopt the above default fields.
Delete custom fields
If you'd like to map new hire information using Greenhouse Onboarding default fields, you'll want to delete any custom fields that you're using in their place.
From your Greenhouse Onboarding homepage, navigate to Settings > Company Info > Fields.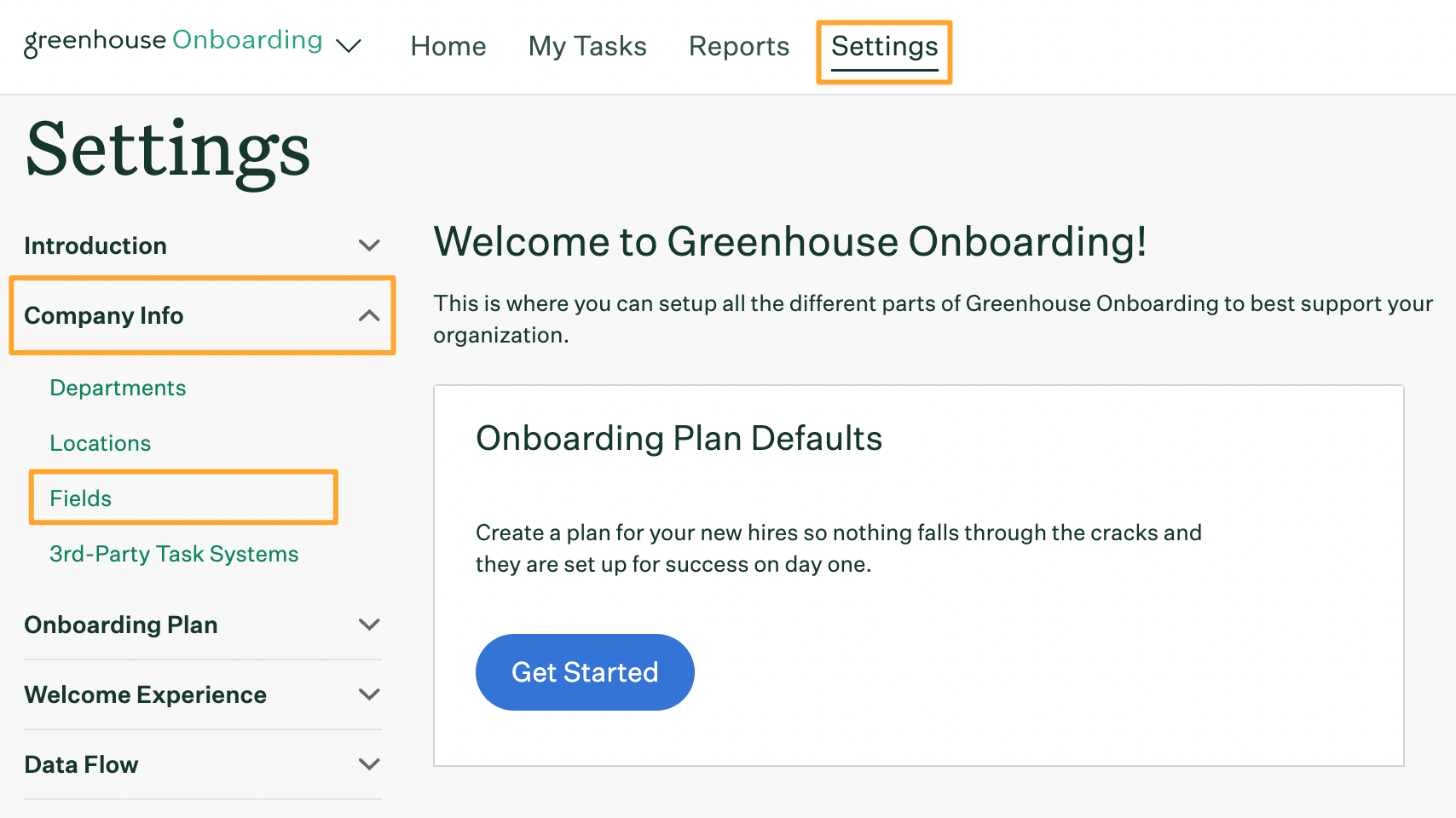 From the Fields page, click to select the custom field that you want to delete.
Note: Default fields can't be deleted in Settings.
In the Edit Field window, click Delete.

Click Delete again to confirm that you want to delete this custom field.
Repeat this process for any other custom fields that you want to delete.
Employee adoption
Deleting custom fields removes existing data from employee profiles. We recommend that current employees use default fields to add personal information back to their profiles. Use the following support articles to learn how to update your employee profile and personal pronouns:
Additional resources