Job boards are portal between Greenhouse Recruiting and your candidates. Before you can publish job posts to the internet, you'll need to define your job board.
See this article for more information on integrating your job board with your larger organization.
Create a job board
Click the Configure

icon in the top right corner of the page.
Choose Job Boards & Posts from the left side of the page.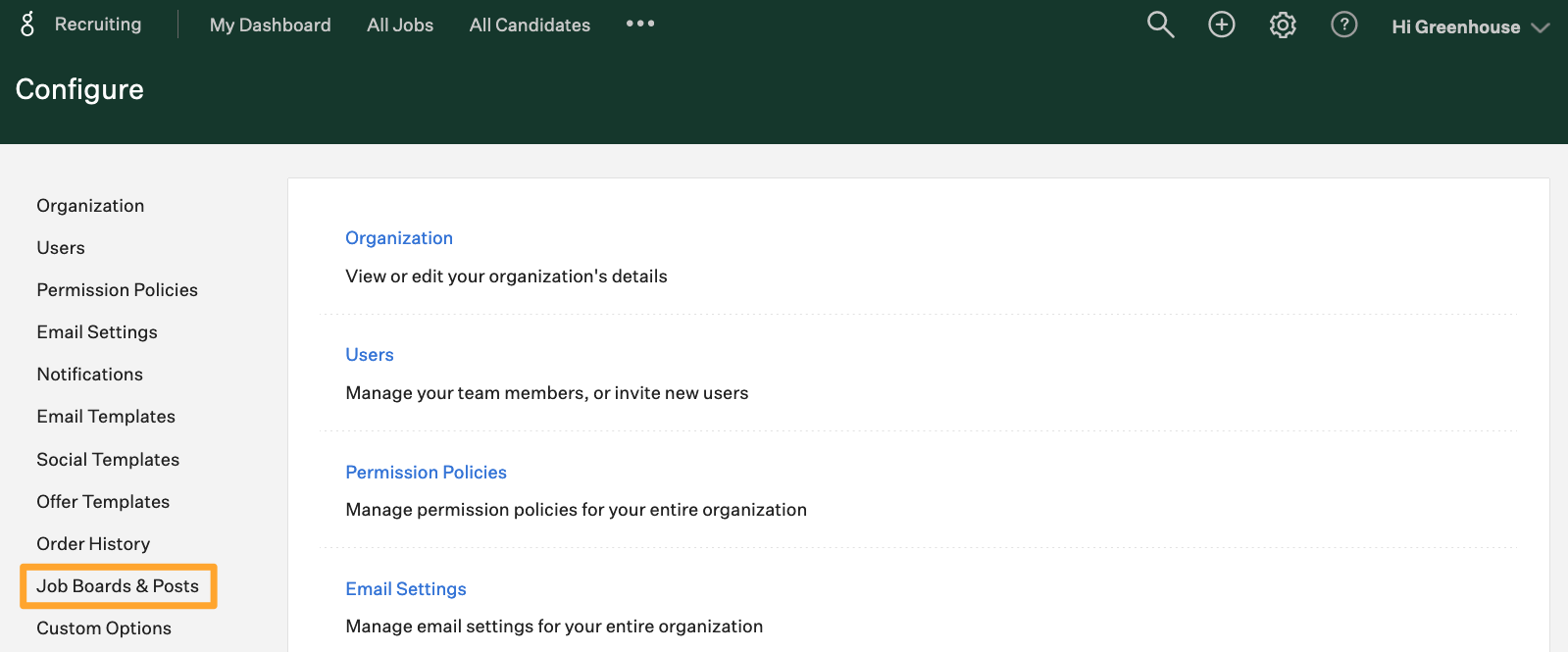 Click Create a Job Board.

Add a name for your job board in the Organization Name field.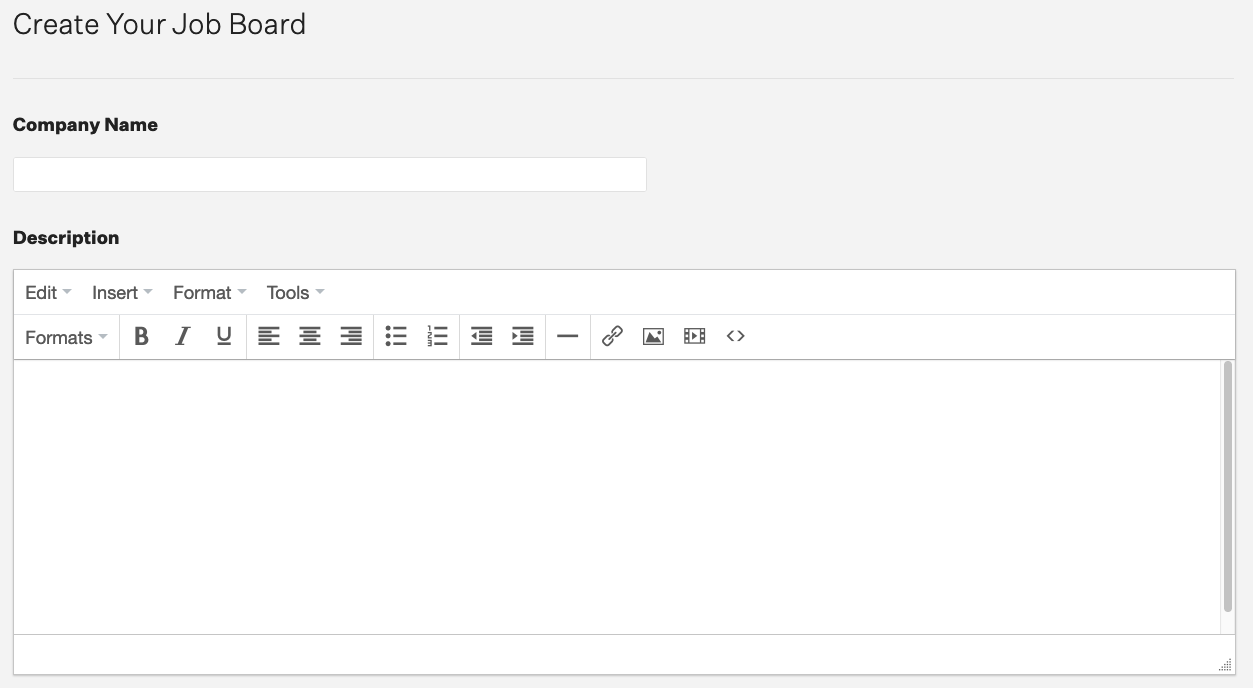 Add a URL name to display in the browser when candidates access your job board.

Configure the rest of the fields as needed by your organization. Remember, you can modify these settings at any time.
Click Save.
On your Job Boards page, remember to set the job board live so it can be connected to the internet. This won't publish any posts, but will publish the URL so it can be accessed on the internet.