In an effort to improve our suite of products, Greenhouse Software regularly releases new product features, updates, and improvements. Stay up to date with what's new at Greenhouse by Following our release notes.
Find our releases for this week below:
Greenhouse Recruiting
The Scorecards page for each job now includes a Focus attributes per interview table! This focus attributes visualization helps your team ensure you've covered all selected attributes and provide a positive candidate experience during the interview process. Click here to learn more.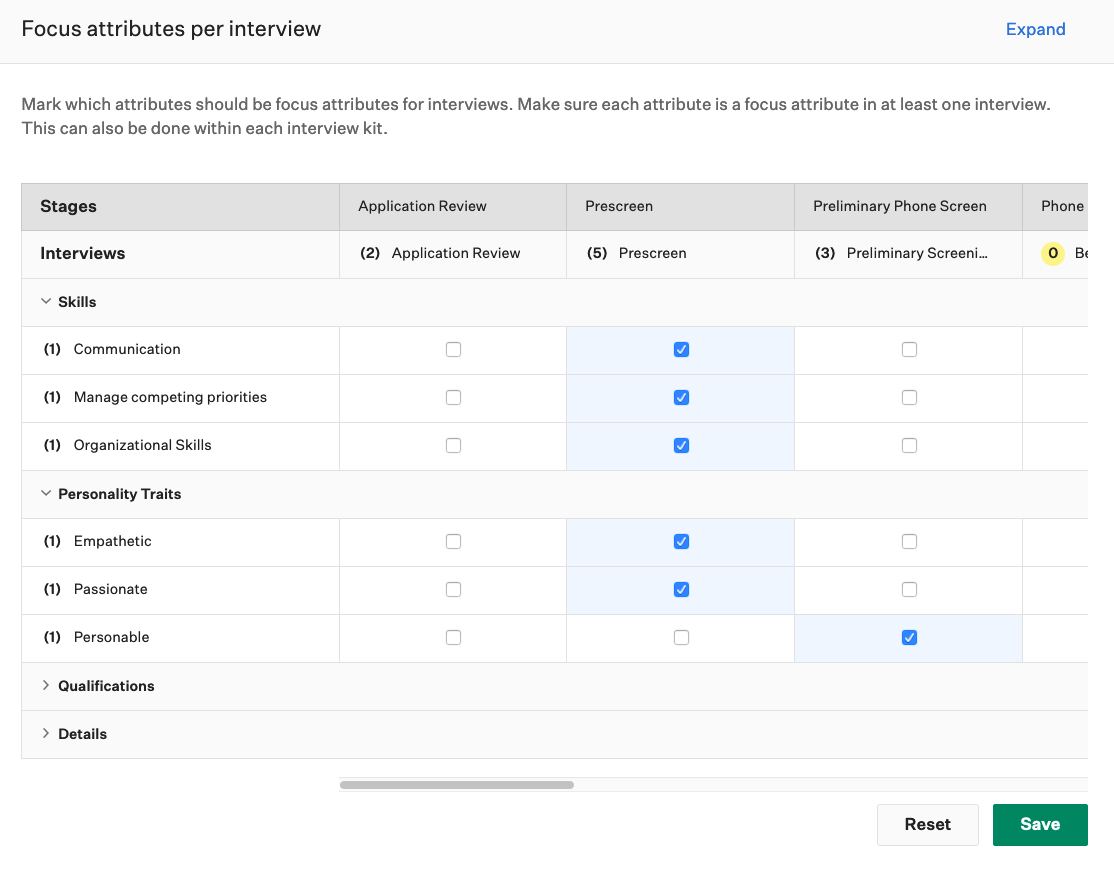 Coming soon: We're excited to share you'll soon have the option to select a primary job post for each job! The primary job post will be used in the following ways:

Integrations
Bug fixes
In Greenhouse Recruiting, nonstandard formatting in the candidate address field sometimes caused an error when generating a Candidate report via the Greenhouse Report Connector. We apologize for any trouble this caused your team.
Some job posts were not posted to ZipRecruiter as expected.
The Job Board API returned an older version of the job post EEOC language, rather than the updated EEOC language displayed through the Greenhouse iframe.
When creating a template job, adding an auto-advance rule to the template job, and then creating a new job as a copy of the template, the auto-advance rule was not retained on the new job.
Duplicate candidates couldn't be merged if one of the profiles included a pending offer.
Scorecards on the mobile app incorrectly displayed Does this candidate show clear competence in the following areas? text when no attributes were assigned to the interview. Moving forward, this text won't be displayed if attributes are not assigned to the interview.