In an effort to improve our suite of products, Greenhouse Software regularly releases new product features, updates, and improvements. Stay up-to-date with what's new at Greenhouse by Following our Release Notes.
Find our releases for this week below:
Greenhouse Recruiting
Organizations with an Advanced or Expert subscription can now exclude permissions on future jobs in a specified Office or Department! Click here to learn more.

In anticipation of the California Consumer Privacy Act (CCPA), we have released a new Privacy and Compliance page in Greenhouse Recruiting. The Privacy and Compliance page allows your organization to configure the tools required for compliance with global privacy regulations. CCPA compliance is already possible with existing Greenhouse Recruiting features, and this page will better organize which tools are available and which legislation they support. Configurations previously managed on the GDPR page are now housed on the Privacy and Compliance page.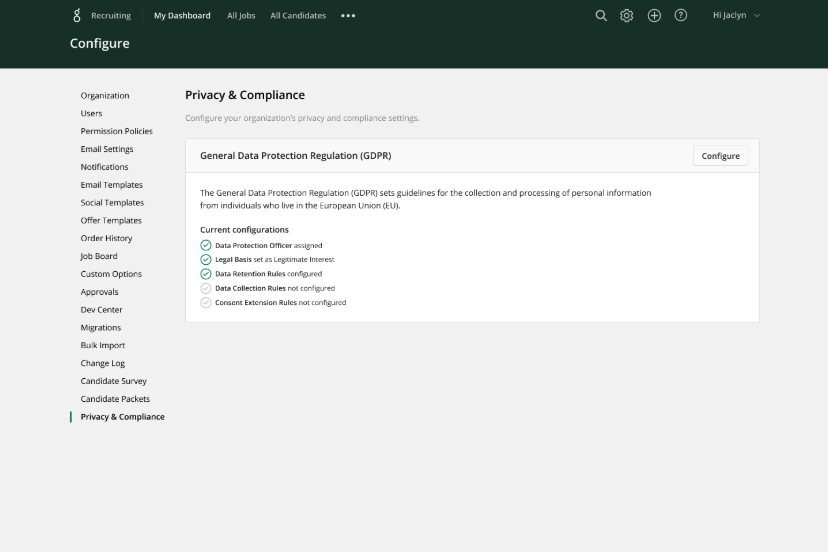 The bulk edit internal job posts experience has been redesigned! Click here to learn more.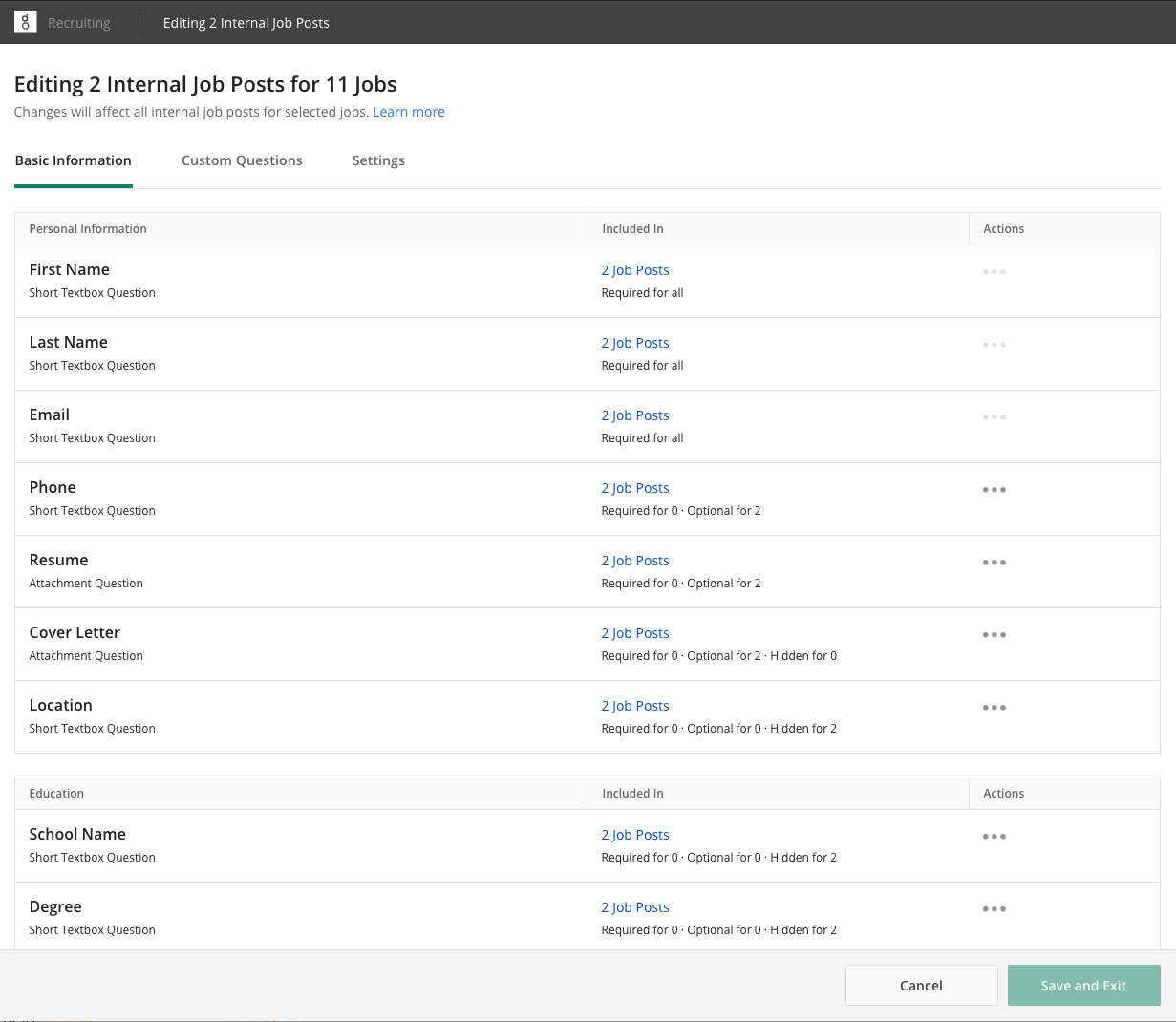 Coming Soon: We are updating the Reports page experience to include a Saved Reports section. This change will be available in the near future for organizations with an Advanced or Expert subscription.
Greenhouse Onboarding
When bulk onboarding, a user responsible for the same task for every new hire will receive a single notification email which includes all of the tasks. Previously, the responsible user received one notification email for every task.
Integrations
Bug Fixes
Greenhouse Recruiting resolved an issue where attempting to edit custom job fields from the Approvals page resulted in an error stating required fields were not completed yet, despite all required fields containing information. Moving forward, you can update custom job fields on the Approvals page as expected. We apologize for the inconvenience this caused your team.
We also resolved an issue where users unintentionally were able to send a Request Availability email to candidates marked as Do Not Email. Users can no longer send the availability request email to these candidates.

Some organizations recently experienced an error when attempting to make and save changes to the GDPR Consent Extension email. We have identified and resolved the source of the error, allowing your team to edit and save this email without issue.

Finally, we resolved an issue where the Prospect Conversion report results occasionally included one or more closed jobs when the Open Jobs filter was applied. Running this report for open jobs now returns results which include only open jobs as expected.