Scorecard reminders are emails sent to interviewers after a candidate interview to remind them to submit a scorecard for a recently completed interview. In this article, we will cover how to manually send a scorecard reminder notification.
Note: To learn how to configure automatic scorecard reminder notifications, please see the following article: Scorecard Reminder Notification
From a candidate's profile, navigate to the On Job panel and click Stage on the left-hand side.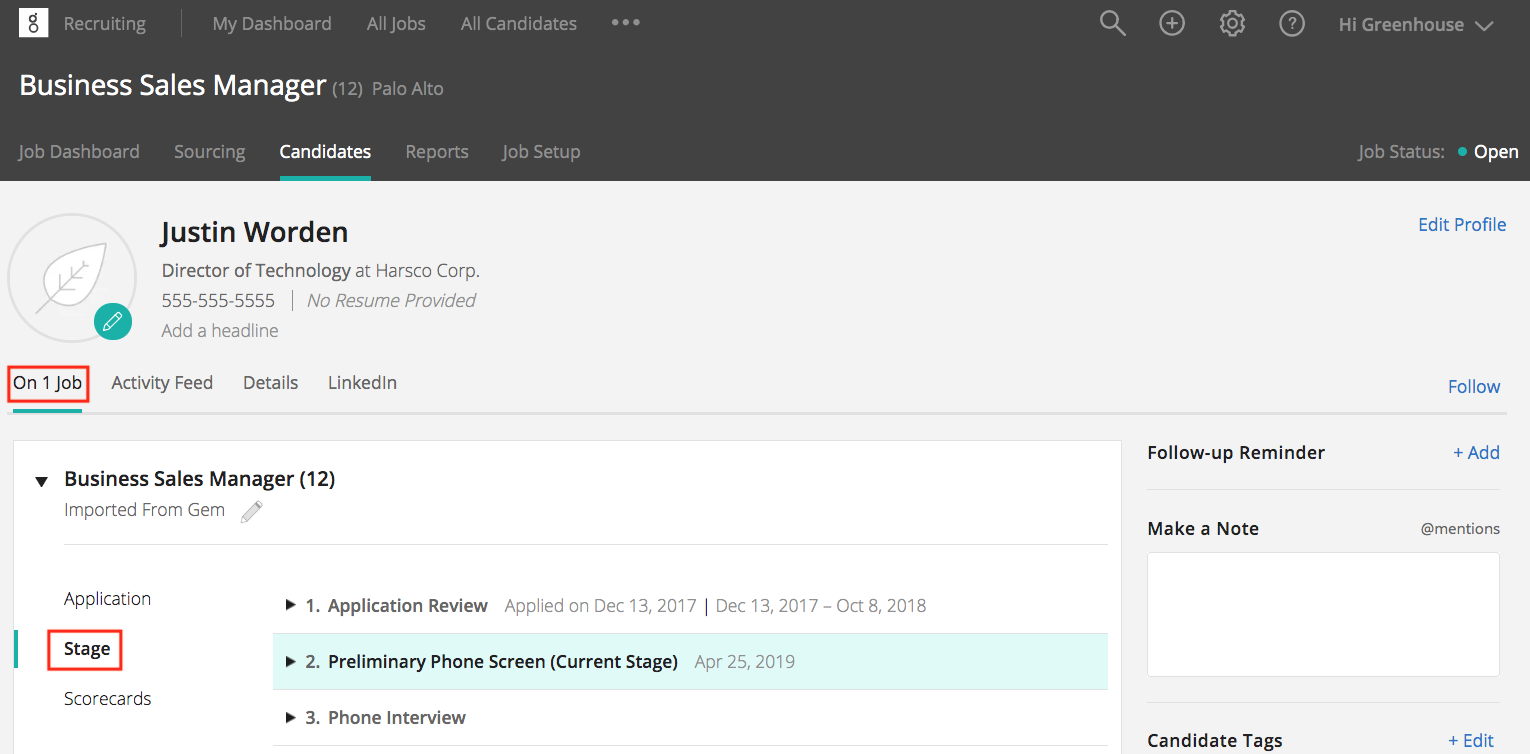 Expand the stage for the recently completed interview and click Send Reminder.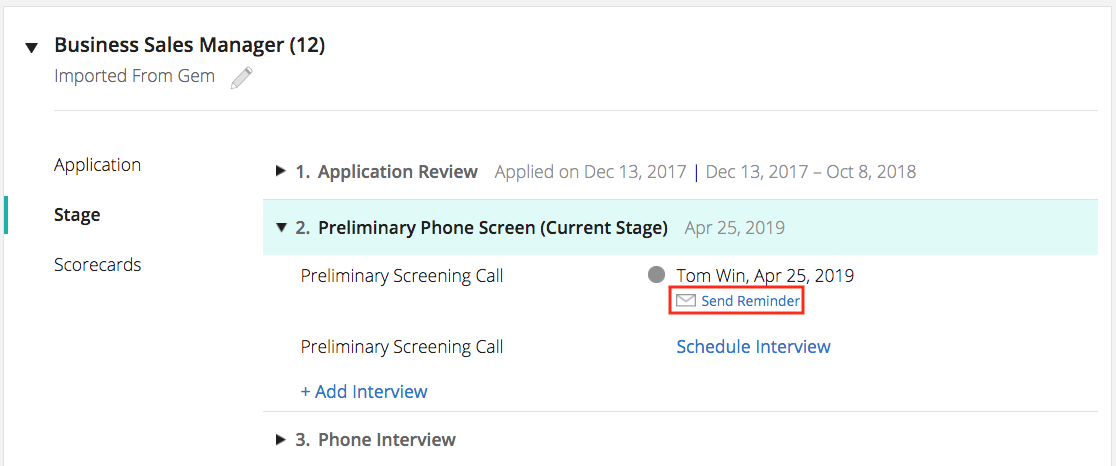 From the subsequent dialog box, you can select which template to use for the email, the sender email address, etc.
Additionally, you can customize the subject heading and body of the email. Click Send Email when finished.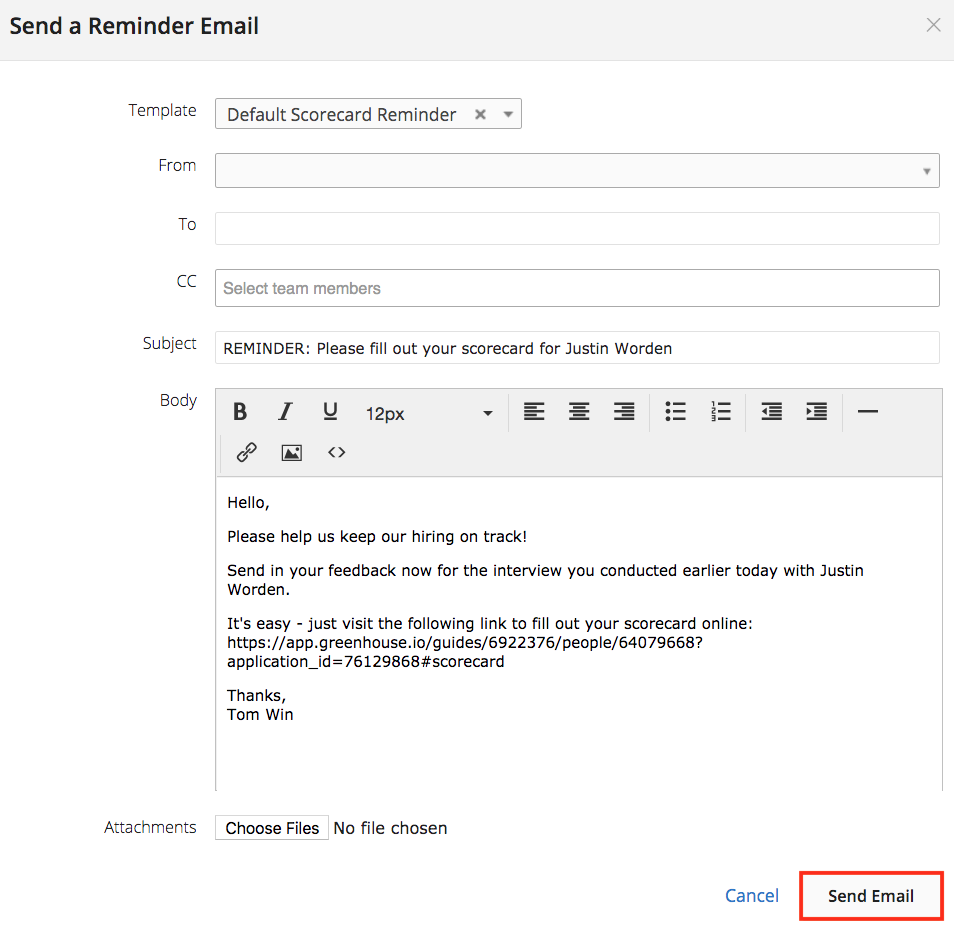 The scorecard reminder email will be sent to the interviewer.