Closing a job preserves all the configurations made on the job while restricting users from adding candidates to the job, visiting the job dashboard, and submitting scorecards to the job. Additionally, this action will unpublish the job's job posts from all of your organization's job boards.
There are many reasons to close a job, which can include:
Making the necessary new headcount or backfill hires
The job is placed on hold while your organization priorities other roles
Your organization has implemented a hiring freeze
The job is temporarily not being filled  
Note: All active candidates will remain active on a closed job, Greenhouse Recruiting suggests that your organization reject these candidates or move them to another job.
To close a job, click the All Jobs tab from the navigation bar and select a job from the subsequent list.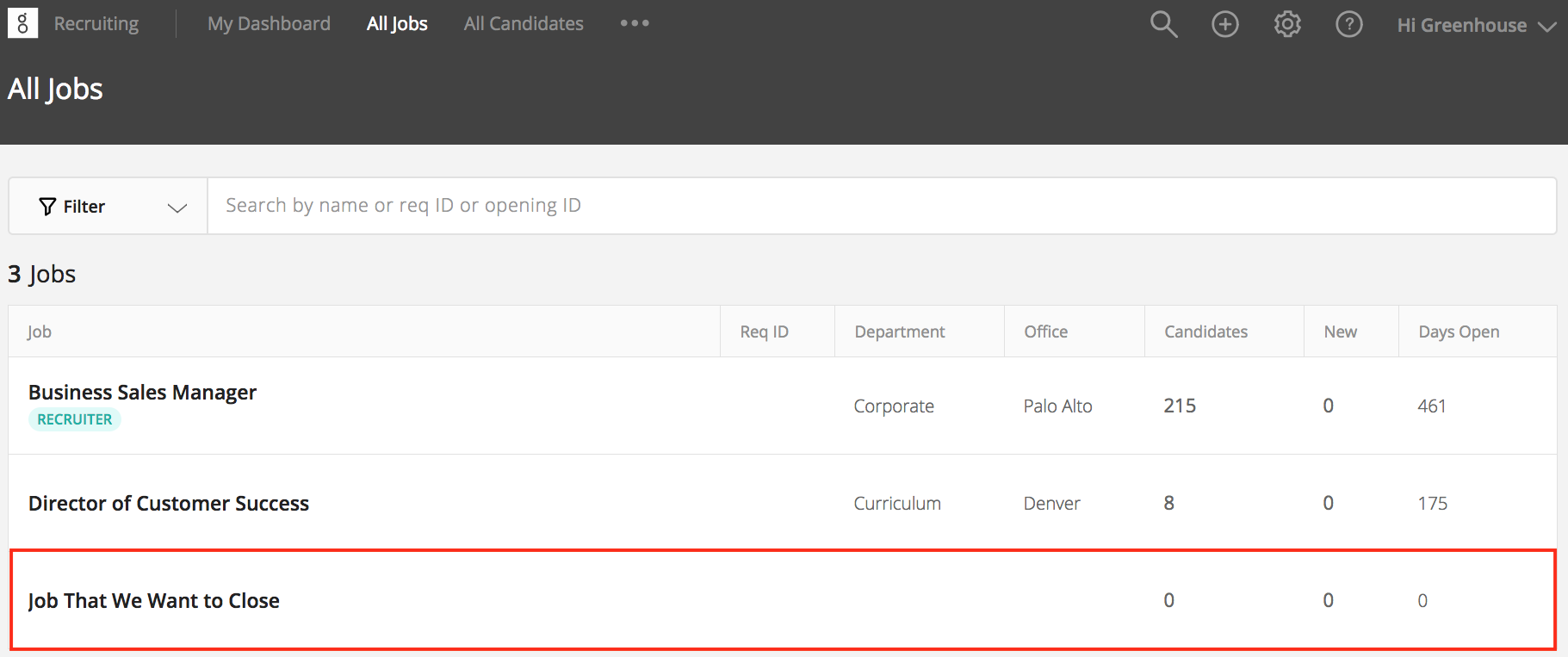 Click Job Setup and navigate to Job Info on the left-hand panel.

From the Job Info page, hover over Job Status and click the Edit icon 

.

Select Closed from the dropdown menu. Click Save.

A subsequent dialogue box will ask you to confirm the decision to close the job. Select a Close Reason from the dropdown menu and click Close Job.
The job will be closed and users can no longer add candidates to the job, visit the job dashboard, or submit scorecards for the job.