User-specific permissions are extra permissions granted to a user in addition to those included in that user's permission level (Basic, Job Admin, Site Admin). 
Users assigned to the Basic permission level can only share job posts to their respective social networks and make referrals; therefore, the Basic permission level does not have optional general user-specific permissions. Your organization can, however, grant developer permissions to this permission level.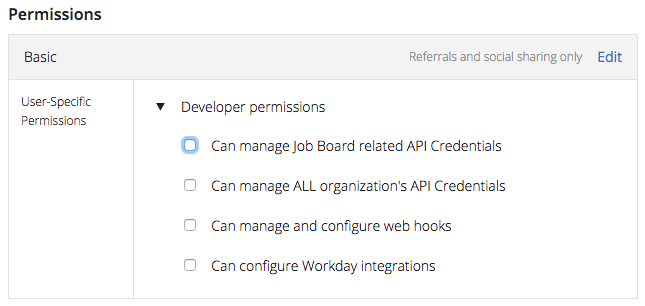 For more information about the user-specific permissions for other permission levels, please click below.