In an effort to improve our suite of products, Greenhouse Software regularly releases new product features, updates, and improvements. Stay up-to-date with what's new at Greenhouse by Following our Release Notes.
Find our releases for this week below:
CRM & Events
Managing next steps for multiple prospects across different pools and stages can be a challenge when those pools and stages have different workflows, timeframes for next steps, etc... Greenhouse CRM is excited to announce that in addition to setting individual reminders for prospects, you can now also reminders set stages for entire pools and stages. For more information, click here.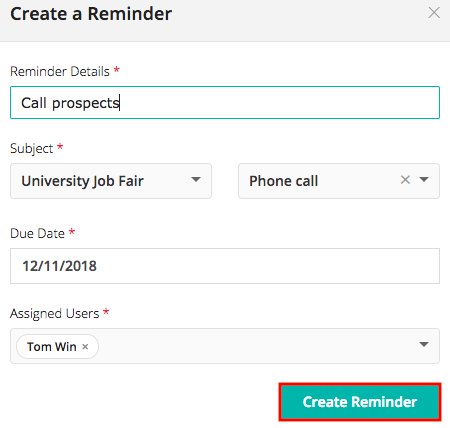 API
Greenhouse Onboarding
We updated the footer on our auto-generated emails to reflect our recent move. 

Integrations
Bug Fixes
We fixed the reported issue where candidates could not attach files from their Dropbox and Google Drive on Take Home Tests. Take Home Tests and these links should work as anticipated.
We updated the Hiring Team Configure Page, so that if your organization has a custom Job Admin permission stripe with the character é the page will still work as intended. 
We corrected an issue where candidate date filters applied to the education field would pull up employment date ranges instead.